,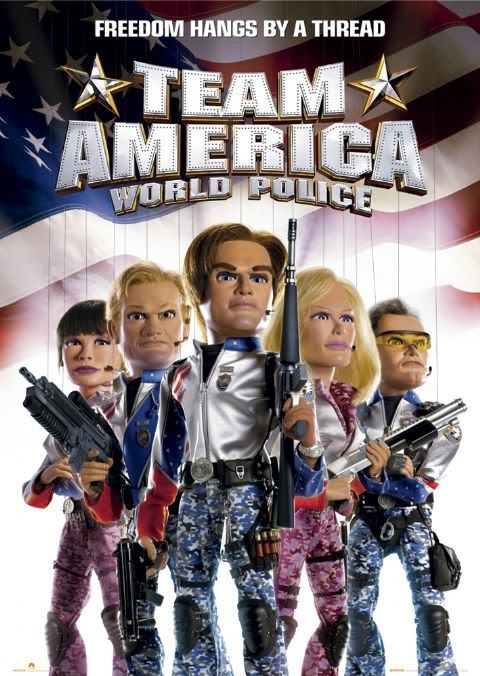 Welcome to the Super Hero Justice League!!

Here we discuss scams, scammers and legitimate enterprises.

Our mission is to help stamp out crime from the microcap markets, thereby helping those who try to do it the right way!




There are many legitimate companies which have done their best to run honest enterprises in the microcap sector. But they are being ruined by all the scamming and fraud which has taken place in PennyLand. They can't easily raise money anymore because many of the people who like to take risk in the sector have been wiped out by fraudsters!

Who are the fraudsters? Let's out them. Lets Fry them, Lets ROAST THEM!



The crooked promoters, financiers and criminal small company management have ruined it for the honest guy.

Let's all band together and do what we can to clean up the markets. If you know a legit company and feel it is one of the ones which need defending, discuss it here.

If you know of a scam that needs outed, discuss it here. We stand for Truth Justice and The American Way!

Team America Flunk Yeah! Coming to Save the Fluddermucking day Yeah!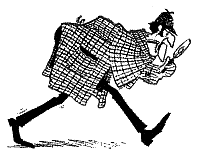 Mission Critical Resources

(More will be supplied on a Need-To-Know basis)

http://finance.yahoo.com/

SEC RULES (Securities and Exchange Commission's up-to-date rules)
http://www.sec.gov/rules/final.shtml

National Association of Securities Dealers (NASD) Online Manual
http://nasd.complinet.com/nasd/display/index.html

SEC & SEC filings
http://www.sec.gov/
http://www.secfilings.com/
http://us1.institutionalriskanalytics.com/SEC/SEC_Listing.asp?yr=2006&cik=1316645&b=x
http://www.edgar-online.com/
http://knobias.10kwizard.com/

Pinksheets related info.
http://www.pinksheets.com

OTCBB info / Daily List (symbol and share structure changes for OTCBB stocks)
http://www.otcbb.com

MM Behaviors and Roles
http://www.investorshub.com/boards/read_msg.asp?message_id=17273959

DTC Important Notices B# CUSIP Search
portal.dtcc.com/cre1/dtcorgapp/cusipSearch.do

FBI
http://www.fbi.gov/stats-services/publications/financial-crimes-report-2009/financial-crimes-report-2009#securities


FCC.Gov
http://www.fcc.gov/eb/

Chart Links
http://stockcharts.com

Money 101 (their ibox gives a good quick overview)
http://www.investorshub.com/boards/board.asp?board_id=7489

Scam Check List
http://www.investorshub.com/boards/read_msg.asp?message_id=18390379

Daytrading Mistakes
http://www.investorshub.com/boards/read_msg.asp?message_id=18390481

Naked Short Selling (Darkside of the looking glass)
http://www.investorshub.com/boards/read_msg.asp?message_id=18392557

Warren Buffet Web Interview
http://www.investorshub.com/boards/read_msg.asp?message_id=18575793



It's A tough battle between the Super Heroes and the Evil Ones!!!






Stockasaurus Rex meets Supergirl and The Justice League is conceived!



THE VILLAINS OF THE EVIL MICROCAP UNDERGROUND EMPIRE!





TODAY'S VEXING QUESTION! What's inside the BHUB shell?


Let's have a look!


Hmmm...Nothing there yet!


IDWD
Code named: Flash Fraud Dance

Rumored Spy Cam Shot Of IDWD's Pat Downs Hard At Work Creating Websites For The Next Pump



Yassar Rabbani and Pat Downs at a widely attended IRRR Awards Banquet



Yassar Rabbani Khawar before his head was turned radioactive by the arch-villain Patrick The Penguin Downs.
Yassar now sells lollipops and shoeshines according to a recently built website



Pat The Penguin, Downs--Original Mugshot
Previously busted for Felony Stock Fraud, Grand Theft and Forgery, this crime boss is back in business!



Patrick Downs Most Recent Mugshot (August 2007)
A Life of Crime Takes It's Toll

Convict David Rupley seems to have shared an address with Downs.
Partner in cons?

CKYS
Code named: The Bionic Loser

CKYS claimed US Government contracts until the Justice
Department had the CEO arrested for concocting the lies

James Edward Plant, CEO Of CKYS. Arrested by the FBI

PNMS HIJINKS
Code Named: South American Dirty Laundry

PNMS CEO Mike "Ten Large" Terrell promised shareholders PNMS would provide audited financials on the company in March of 2007, but when it came time to deliver
them, he came up with one of the most outlandish excuses ever given to penny stock players. Terrell had the audacity to tell PNMS shareholders that it
would be "illegal" for the company to deliver on it's promise due to Panamanian law. His subsitute for audited financials was a brief table offered as an unaudited financial statement on the company's website. Such a statement could have been prepared in approximately one hour since none of the numbers were backed with adequate footnotes and could hardly be trusted by anyone with an IQ which exceeeds that of a common gnat. In unusual fashion, PNMS
has not even bothered to upload these unaudited "financials" to pinksheets.com, thereby avoiding being made answerable to as few as possible over the
claims made by the company.

Pedro the Panamanian Kool Aid Man



Additional problems concern an announced, but never delivered land dividend. The company's explanation for why this dividend was not given to it's shareholders is wholly inadequate.

With up to 6 billion shares outstanding, PNMS has fallen from a post 7/12/2005 reverse-split high of about 4 cents a share to less than 2 tenths of a penny
while the company claims assets have grown from less than $500,000.00 to more than 100 million "against the law to verify" dollars. Shareholders have
lost nearly everything, but the company keeps its offices in the prestigious Crescent Court complex just outside of Downtown Dallas.

In an attempt to explain the pathetic price performance of PNMS stock, typical cries of "It's from the short sellers" have surfaced. Unfortunately for the
proponents of this suggestion, the most recent short interest report from the NASD shows a total short interest of only 243,968 shares, or about $400.00
worth. This amount of stock sold short would not effect the price of PNMS at all.

Mike Ten Large Terrell of PNMS proves that some microcap CEOs
must believe their shareholders to be little more than village idiots.

Ten LargeTerrell, looking ragged after a presumed all nighter on shareholder money.



QBID
SLJB ex-CEO Petar Vucicevich
GECC COO Jim Bolt

USXP
Code named: Luggage Loot

USXP CEO Richard Altomare
For several years, Altomare told shareholders he was a former US Marine Captain. The United States Marine Corp denied it and he dropped it from his bio.
Adjusted for a one for 70 reverse split in 1998, as of 6/30/2006, the USXP shell had issued 979.575 billion shares since it was created. It is worse now.
The current O/S is over 16 billion shares. This has made Altomare a very rich man, but with the USXP stock price mired at a tenth of a penny, his
shareholders have not been so lucky.

USXP's Richard Altomare. Living la Vida Loca in Boca Raton

The man responsible for losses totaling over $85 million dollars at USXP

The CEO may lose millions for the company while shareholders are wiped out and he lives high on the hog, but investors can take heart in one thing.
USXP has sponsored a race car complete with all the side benefits for Mr. Altomare!




BCIT con artist, Mario Pino aka "The Strip Joint Swindler"
Pino was also CEO of the MLON scam

His scams are busted, but he is still at large. BEWARE! He could be lurking in a topless bar near you

UPDATE! PINO HAS NOW BEEN ARRESTED!
A life of fraud and drug abuse has certainly taken it's toll on this con artist



Booked in Maricopa County Jail: 01-15-2008
Sex: MALE
Race: WHITE
D.O.B: 02-22-1971
Height: 5'11
Weight: 155
Eye: BROWN
Hair BROWN


In Custody For:
001 FELONY COUNT OF FUGITIVE OF JUSTICE
001 FELONY COUNT OF DANGEROUS DRUG-POSS/USE
001 FELONY COUNT OF MARIJUANA-POSSESS/USE
001 FELONY COUNT OF DRUG PARAPHERNALIA-POSSESS/USE

CSHD Scam
Code named: Bonded Whiskey

CEO Rufus Paul Harris presided over one of the most devastatingly fast pump and dumps in Penny Stock History! While always giving his shareholders
a parting drunken wish of "Godspeed", Harris insisted CSHD had assets of up to 5 billion dollars and phantom interest income in the millions which would
allow the company to build a moonbase among other absurd claims.

With victimized churchgoers buying in a frenzy, the stock zoomed from .08 to 4.00 but the SEC did not agree with Harris and sued the company and
Rufus Paul in Federal Court ordering him to cease and desist from making such claims.

Recently, information has come to light that a Federal Grand Jury has been convened to consider criminal charges against those behind the CSHD scam.
The sordid affair has buried shareholders with CSHD now trading at a price of approximately 2 to 5 cents.

Rufus Paul Harris with his ever present best friend, a glass of Crown Royal. Rufus recently spent
two weeks in jail for his part in a bar fight in a Georgia tavern on New Years Eve, 2006.

Never one to be found without drink in hand, Rufus drunkenly blundered his way into infamy

Another enemy of the Super Hero Justice League!

The infamous terrorist, Osama "Stretch" Bin Laden

The Global Developments, Inc (GDVM) Scam, code named:
A Den of Underworld Moles



Featuring The Briner Group with partners otcfilers.com, and West Coast Stock Transfer, backed by the notorious "Dr Evil", Erwin Liem.

Former Briner Group clients and victims are suing. The most famous of which is The World Hockey Association (WHKA), led by former hockey great
Bobby Hull. The WHA claims Briner and his associates have caused immeasurable damages to their league and company which caused WHKA stock to
plummet from approximately one dollar to below one penny.

In another New Jersey action, a controlling shareholder of BGUE claims her personal stock was stolen by Briner and he that basically hijacked the shell
and issued stock to related parties with whom there was no arm's length distance in a scheme to enrich Briner and his partners at the expense of the real shareholders of BGUE.

GDVM stock plunged from a split adjusted $2500.00 per share to a mere 1.65 during the one year preceeding the resignation of Boss Lex Luthor Briner. Less
than one month later, the stock was buried at 52 cents as the disaster continued. Shareholders were completely wiped out as all attempts to average down
proved fruitless! Briner stepped down from GDVM on 4/03/07 in what appears to us to be a forced resignation. Briner is a 30 year-old Vancouver Securities
Lawyer and also runs John D Briner Law Corp., a firm specializing in securities law. Boss Briner has previously postured himself in the media as an
anti-fraud activist. Heaven help us all! Within approximately 30 days, the SEC has halted two companies under Operation Spamalot in which GDVM has
claimed a substantial interest. Even more GDVM "portfolio companies" have been flagged for spam by spamnation.com.

The shady GDVM players, led by Vancouver's Briner Clan

John D. "Lex Luthor" Briner Former CEO of GDVM:
Resigned In Disgrace 4/3/07

, Esther Briner
, Julius Briner Of Numa Numa fame,
Surfer Boy


Witness Julius Briner, aka. "Orange Julius" doing the Numa Numa on YouTube!
http://www.youtube.com/v/60og9gwKh1o



We will stop at nothing to catch all outlaws. Lil Kim is next!,







THE SUPERHEROS OF THE JUSTICE LEAGUE!











This is us after a hard days work. Time to debrief and reload for another villain.



And then we go party! No one can do it like us!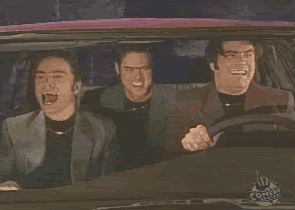 Our fans show their appreciation for our crime fighting skills.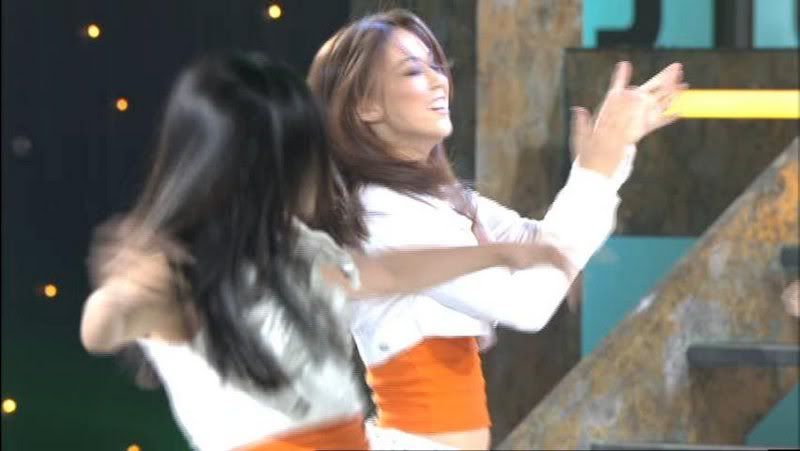 We are the international jet setter Superhero Justice League Team America!

JOIN THE WORLD'S MOST APPRECIATED TEAM OF FRAUD BUSTERS!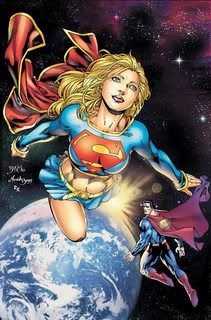 THE FATE OF THE MICROCAP UNIVERSE IS IN YOUR HANDS!




Men and women alike are free to join our powerful fraud busting group!
Our Newest Super Hero Member

Miss Hawaii USA
Team America Sweetie

Team America Members "Home Town Honeys"
Team America Likes Budweiser and other Great American Brews!



Relaxing After A Tough Day



Waiting For Their SuperHeros To Return From Missions