NO FATTIES!!!
PENNY STOCKS WITH

OUTSTANDING SHARES UNDER A BILLION
Don't let this guy eat and sit on your money.
THE BASICS
1.) Post companies
1 billion shares outstanding or less.
2.) Please look at the SECURITY DETAILS page on www.otcmarkets.com, the outstanding shares field on the latest filings, an email from the TA or company stating the current outstanding. If it is not Verified by TA and much older on otcmarkets.com try to verify using the other methods.

3.) We would prefer current companies, but there are no restrictions on Pink Limited or Pink No Info as long as you can find the current outstanding figure.

4.) Post DD, catalysts and any other interesting information you may as long as the company share structure follows the rules of the board.
5.)
No hard feelings, but posts for companies with more than 1 billion shares outstanding will be deleted.
The board name is not in anyway directed at overweight people only a dislike of fat stocks "NO FATTIES!!!"

Sometimes we play Fatties, if the story is good or we are drunk, but we do not post them here, this board is strictly 1 billion shares or less stocks!!!!

Had enough of being distracted enticed or even seduced by stocks with huge, gigantic share structures knowing full well they will need a miracle story to run.

Tired of watching day after day to see the ask in billions, endless shares being sold at .0002 or .0003

Tired of being dumped on by companies who only care about selling stock to the point of grossness?

It should go without saying if we want to stocks to run that dilution should be in control with your pick as well - not on a never ending spending spree!

Post your stocks here and we will post ones we like as well under 1 billion shares in the trips or dubs, no more than 500 million for a .01 + please

I created this page as a tool to find stocks that have less shares, better catalysts and mostly exciting to play.




All bloated pigs start off little until they eventually get slaughtered with reverse splits. Maybe even picks here will eventually make it to pig state, but for now let's keep them low.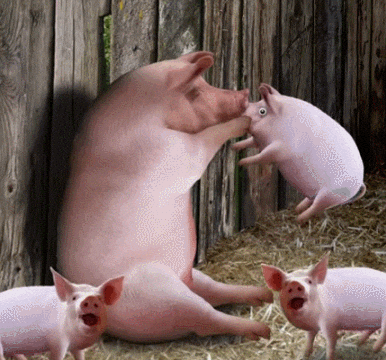 Let's keep an eye out for companies that care about their stock price and shareholders!!!