I have a new found hobby..the world of Digital Photography. I recently bought a Nikon 3200 Coolpix camera and am enjoying it very much. I still have a lot to learn though.
I created this board so that others with the same hobby can discuss cameras, post their pictures for others to see, etc. Hopefully, we can exchange photo tips and learn digital photography together.
Image hosting I use>>
http://www.photobucket.com/
My ol rough and tumble standby..I keep in car at all times..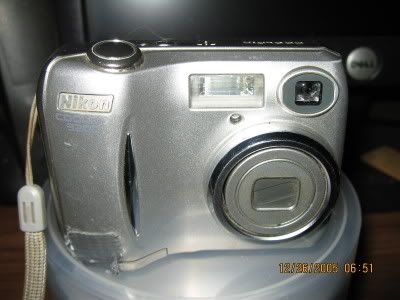 New one (below) I got for Christmas.. not used it hardly at all..yet.. takes great mini-movies..blows the Nikon above away..movie-wise..this camera smaller than one above..but weighs like a chunk of lead..lots of electronics, I reckon.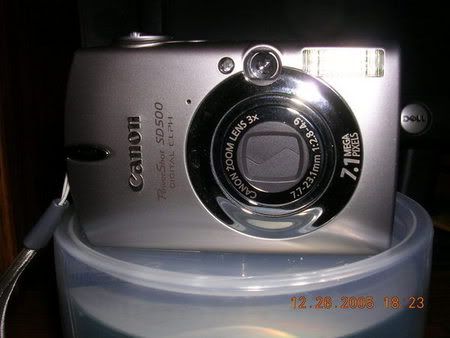 Wife has claimed the Canon above pretty much as 'her camera'..lol.. OK..so I bought myself a new pants pocket camera..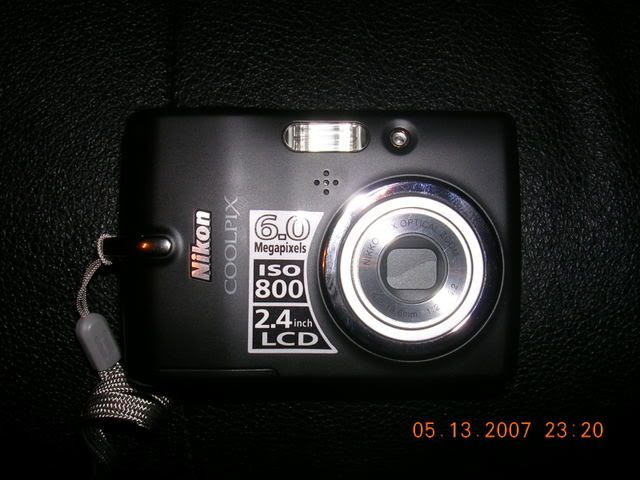 :) ------- PHOTOGRAPHY Web Sites ---------------
Great Review Site:
http://dpreview.com/
Canon Photo Workshop
http://www.usa.canon.com/dlc/controller?act=HomePageAct
Canon Flash Tips
http://web.canon.jp/imaging/flashwork/ettl2/technology/index.html
Photo Workshop
http://www.photoworkshop.com/
I have not gone through the entire site, but they do have video on how to use Photoshop and many lessons on lighting and such.
Very nice lesson:
http://www.photoworkshop.com/ppa/index
Better Photography
http://betterphotography.com/
AnandTech
:
http://www.anandtech.com/digitalcameras
Mostly a review site, Anand looks at many cameras, but also offers some help. Articles on Night Photography, Post-Processing, Portraits, and Composition. Made for novices.
Free Photo Hosting & Software
If anyone wants a cool place to host your photos with really cool software (like i have on my site RichGetz.com) then follow this link. Hosting:
http://myjalbum.net/
JAlbum (software):
http://jalbum.net/