https://konagoldbeverage.com/


OUR BRANDS

Kona Gold Beverage's distinctively diverse portfolio of lemonades, hemp energy drinks, CBD energy waters, and CBD Alkaline waters have taken the industry by storm. Our eye-catching branding and innovative flavors, along with our corporate culture and philosophy at Kona Gold Beverage is what sets us and our brands apart within the beverage industry.




https://konagoldhemp.com/




https://highdrateme.com/





https://www.drinklemin.com/




https://highdrateme.com/shop/storm-cbd-energy-waters




https://goldleafdist.com/





KONA GOLD HEMP ENERGY DRINKS

HAPPY - HEALTHY - HEMP
Kona Gold Hemp Energy Drinks provide the perfect blend of vitamins and organic hemp protein to give you a healthy boost of energy when you need it the most. Organic hemp protein provides the body with all essential amino acids, omegas, and nutrients that will keep your body happy!
TOTAL BODY FUEL
Kona Gold Hemp Energy Drinks are the most popular hemp energy drinks on the market. Available in 8 delicious flavors, many with zero calories, 15mg of organic hemp, and 115mg of caffeine, Kona Gold will quench your thirst until the last drop!







LEMIN SUPERIOR LEMONADE

LEMONADE FOR THE MODERN AGE
LEMIN is lemonade for the modern age. Made natural and refreshing with no added sugar, low in carbs, and best of all, only 15 little calories. It's lemonade that quenches your thirst without filling you up.
LEMONADE, ALL GROWN UP
LEMIN is lemonade, all grown up. Available in four distinct flavors – Original lemonade, Peach lemonade, Strawberry lemonade and Blue Raspberry lemonade






HIGHDRATE CBD ENERGY WATERS

PERFORMANCE + RECOVERY
HighDrate CBD Energy Waters are formulated for those looking for the perfect balance of energy and recovery. If you lead an active lifestyle and are looking for that perfect body fuel, look no further than HighDrate CBD Energy Waters!
RETHINK ENERGY
HighDrate CBD Energy Water creates a new beverage category of Caffeinated Water infused with CBD. Available in 6 refreshing flavors, HighDrate has zero calories, 10mg of CBD, and 80mg of caffeine!






STORM CBD WATERS

HYDRATION + RECOVERY
Replace your boring water with STORM CBD Water. It's healthier for your body, and it comes straight from nature. Every cell, tissue, and organ in your body needs water to work correctly and everybody needs cannabinoids to be healthy.
RETHINK HYDRATION
STORM is powered by Alkame Technology, which uses an advanced water treatment technology to create a premium oxygenated alkaline water, with natural antioxidants, that tastes great and offers more benefits than regular water.










http://konagoldhemp.com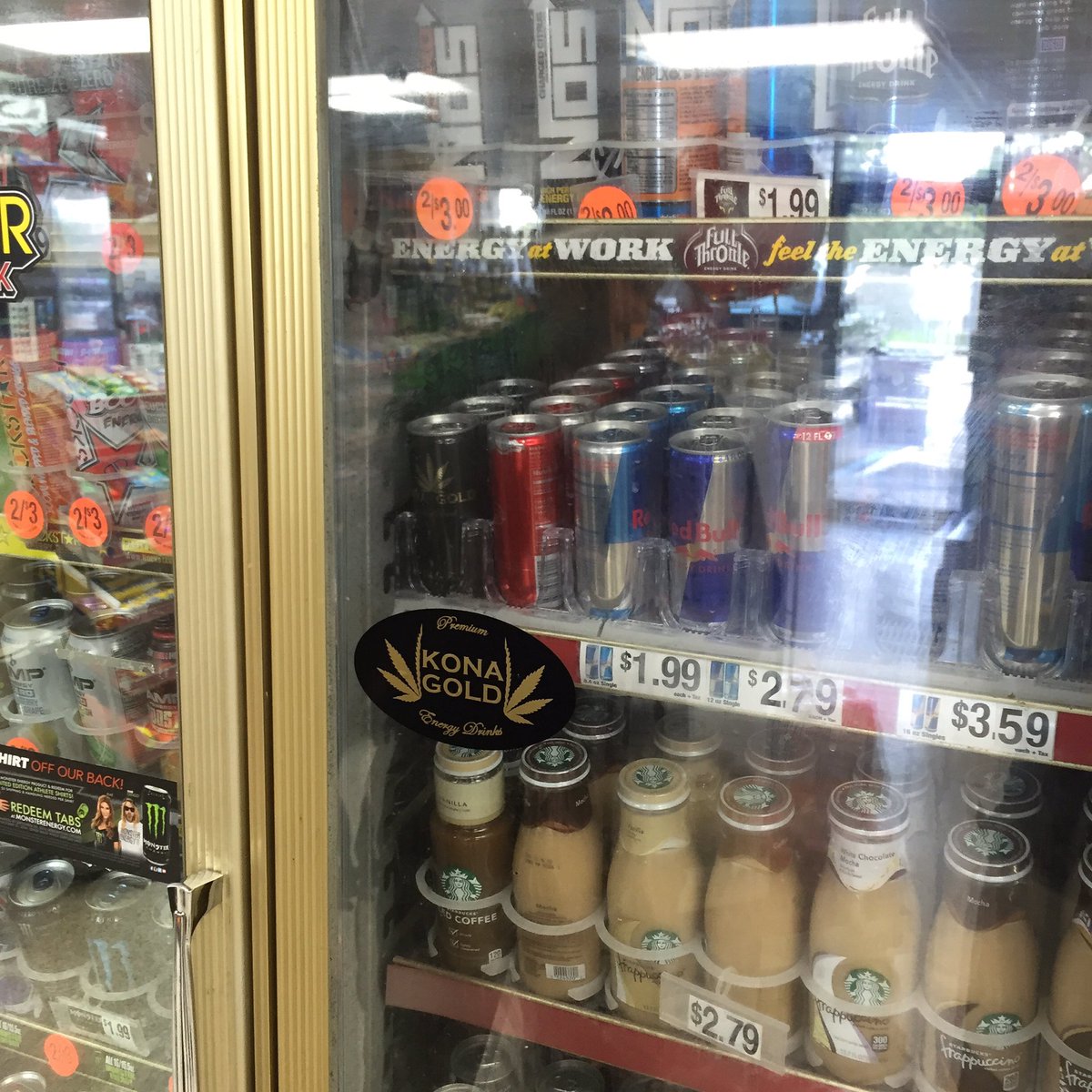 http://www.otcmarkets.com/stock/KGKG/profile

https://www.facebook.com/konagoldhemp


https://twitter.com/konagoldhemp


https://www.instagram.com/konagoldhemp/


September 2020 Quarterly Report (PDF)

https://backend.otcmarkets.com/otcapi/company/financial-report/263555/content


https://www.otcmarkets.com/stock/KGKG/news/Kona-Gold-Beverage-Inc-Announces-Effectiveness-of-Form-S-1-Registration-Statement?id=284997


https://www.otcmarkets.com/stock/KGKG/news/Kona-Gold-Beverage-Inc-Announces-Acquisition-of-SS-Beverage?id=287318


https://www.otcmarkets.com/stock/KGKG/news/Kona-Gold-Beverage-Inc-Announces-Distribution-Expansion-with-Odom-Corporation?id=288443




AMAZON.COM Storefront: http://www.amazon.com/shops/konagold









KONA GOLD - NOT JUST A COMPANY, BUT A LIFESTYLE
Kona Gold is a premier lifestyle brand for those who work hard and play harder. There are many hemp companies out there that get lost in the crowd, but Kona Gold sets the gold standard with its premier line of products.
| | | | | |
| --- | --- | --- | --- | --- |
| | | | | |
| LIFESTYLE | | EXCLUSIVITY | | STATUS |
| Kona Gold is not just another hemp company, we are a lifestyle brand. We are THE premier hemp company and when you are seen drinking our energy drinks or rocking our apparel, you are making a statement! | | When you're drinking a Kona Gold Energy Drink or wearing KG apparel, you're showing that you have a taste for the finer things in life. | | Kona Gold raises the bar with its premier line of energy drinks, energy patches, and apparel. Do you want to stand out from the crowd...be caught with KG in your hand or on your skin! |