iEntertainment Network offers computer
games, WarBirds, and M4 Tank Brigade, and newly launched
Bowhunter 2015 for Android and IOS.



Bow Hunter2015 is a Bow Hunting Simulation for Android and iOS mobile devices. Players can hunt from TreeStands or by Stalking through detailed 3D terrains using all the techniques of real bow hunting including tracking, optics, special arrows, camouflage, and the bows of the player's choice. The Tail deer in the simulation are easily spooked and will run quickly from the hunter if the hunter does not use the proper hunting techniques. The simulation contains over 200 hunts, with increasing difficulty, requiring the best equipment, techniques, and hunting expertise to secure your trophy. Players can also qualify for monthly tournaments against other hunting enthusiasts to win real world prizes like Gift Cards to their favorite outdoor retailer, bows, arrows, and other bow hunting accessories. Bow Hunter 2015 will add new hunts, new animal, new terrains, and new features regularly

http://www.ient.com

Interview with J.W. Stealey on February 18, 2002 How many lies you can find!

http://www.twst.com/notes/articles/paa604.html
JW took IENT public on the NASDAQ in 1991.



IENT was sold to a venture firm in 1999.
Mr. Stealey took the company public on the NASDAQ in 1991
and sold it to Kleiner Perkins venture company in 1993.
In 2002, JW along with a group of Young President Organization members (YPO)
purchased enough stock to regain control of IENT.
On March 31, 2003, a FORM 15 was filed taking IENT dark.
IENT was one of the very first online game companies and its casual games have been featured on EarthLink, Time Warner, and 10 other ISPs as their white label casual games. IENT generated very significant advertising revenues from its casual games at one time. IENT also was one of the very first Massively Multiplayer Online game companies and has been developing and operating online games since 1997, with its launch of the WarBirds franchise of online games. WarBirds was acquired in a stock exchange, it was not developed by JW or IENT.
MERGER BETWEEN IENT AND GREAT OUTDOORS, LLC WAS NEVER COMPLETED.
DANNY DEPARTED IENT IN DECEMBER, 2013 but shareholders were never notified of that fact.

Managment Bios - One man operation - JW Stealey is everything except Sec, his wife does that.
JW " Wild Bill" Stealey: Founder - iEntertainment Network, Chairman of the Board
Mr. Stealey is an Air Force Academy Graduate, Command Pilot, and retired Lt. Colonel, USAF, who founded MicroProse Software in 1982 with famous game designer Sid Meier, author of Civilization, one of the longest running game series of god Games. He also founded Interactive Magic and took both companies public.
Mr. Stealey graduated from the Wharton School of Business in 1977 and joined McKinsey and Co. as a Management Consultant in the New York, NY, office. He also served as CFO of the East Coast Division of US Lines and had over 300 employees in his accounting department and understands financial and cash flow management.
Mr. Stealey was the CEO and President who grew MicroProse from $30,000 in sales in 1982 to over $43 million in annual sales by 1993. In the 1980's list of best computer games, MicroProse Software had 23 of the top 100 games of the decade. MicroProse Software was famous for its line of military simulation games including F-15 Strike Eagle, Red Storm Rising, Silent Service, F-19 Stealth Fighter, Gunship, and Sid Meier's Civilization.
In 1995, Mr. Stealey founded iEntertainment Network as Interactive Magic. He grew the company to over $23 million in sales in less than 4 years, launched the very first online games with www.IamGame.com and the company WarBirds franchise, (www.TotalSims.com). He owned the Baltimore Spirit of the National Professional Soccer League from the franchise's inception in 1992 until he sold it to Edwin F. Hale, Sr. in 1998. After his return as CEO of IENT, he won settlements on their Internet Gaming patent, and developed a Military Consulting Division. [http://www.bizjournals.com/triangle/stories/2002/04/29/story3.html] In 2007 he founded ThrillerNewMedia.
Chronology:
1970 -- Graduated US Air Force Academy


Served in the USAF and Flew Military Aircraft from 1970 to 1985 as a USAF Pilot


1982 -- Founded MicroProse Software with Sid Meier




1991 -- Took MicroProse Software public




1995 -- Founded Interactive Magic (iMagic)




1999 -- Took Interactive Magic (iMagic) public




1998 -- iMagic changed name to iEntertainment




1999 -- iEntertainment, removed as CEO




2002 -- renamed CEO of iEntertainment




2007 -- Founded ThrillerNewMedia
IENT does not have a BOD.

WORLD WAR II FAST ACTION AERIAL WARFARE!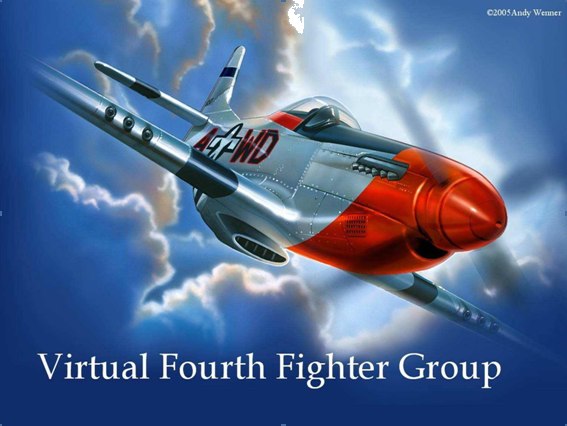 GAMEPLAY OVERVIEW
WarBirds is the Single Player version of the world famous Massively Multiplayer Online Simulation game of World War II flying and aerial combat. The original WarBirds was launched in 1995. WarBirds has been continuously updated with new aircraft, new terrains, new features, improved flight models, better graphics every 6 months since launch. The latest WarBirds 2013 added over 40 new features to the WarBirds legacy!
WarBirds is a Single Player game that offers over 20 flight training modules, 12 instant action missions from Bomber Ambush to Rear Gunner action, and a Free Flight mode where the player can pick from 5 different combat modes, from Air to Air, Free Flight, Target Drones, Bomber Ambush, or Ground Attack in one of over 15 geographic terrains, and choose to fly one of over 120 aircraft. Gamers choose one of three levels of pilot expertise: Rookie, Veteran, or the highly skilled Ace. In each air battle the player can score points, build rank, and acquire medals to compete for the coveted title of WGFP � Worlds� Greatest Fighter Pilot!
Players who purchase WarBirds at retail also get a 30-day free trial in the aerial combat MMOG where players can compete in air-to-air action against other real players in online combat and join online squadrons. They can go on raids with their squadron mates and participate in reenactments of many of the great air events of World War II. Online WarBirds can be found at www.Totalsims.com. Players can learn how to manage air-to-air combat online in real time, and to fly with live personal trainers by logging into the online arenas of WarBirds.
SELLING POINTS
Proven Track Record. This is the brand new version of the World Famous WarBirds TotalSims series of games that have sold over 1 million retail games and deemed the �top of the online flight-simming pyramid�1 and several time winner of �simulation of the year� awards.
Single-player Action Combat. The Player is thrown right into the action with multiple geographical terrains, multiple mission types, and over 100 aircraft to fly and battle with. No looking for a battle for the player. WarBirds brings the battle right to the player as soon as he takes off.
Complete Training Available. For new players, WarBirds provide short introductory training at game start and over 20 training missions in the Training Tab of the game simulation. And if the player wants a live instructor pilot to join him in his aircraft, he can come online and get live training using the FREE Teamspeak voice over IP system online. A player not familiar with real flying can be brought up to speed as a real fighter pilot with just a few hours of instruction. The player will then spend many hours trying to be an Ace and will be continuously learning to be a better and better fighter pilot!
Multiple Skill Levels for Beginners to Experts. Enjoy WarBirds as an arcade game or as a simulation. The arcade level is Rookie, which eliminates the spinning of aircraft, the blackouts and red outs, and gives the player big guns and a hardened aircraft with unlimited ammo. The player can move on to the Veteran level which has the settings, the ammo, the toughness of the online WarBirds game for a veteran flight sim player. In the Ace mode, the player had better be a great flier as any shots on his aircraft will bring him down. He has to out fly, out maneuver, and out shoot his enemies. Each level moves the player more and more to the ultimate simulation of real tank combat during World War II.
Historical Accuracy and Remarkable Detail. WarBirds dedicates itself entirely to the same remarkable historical accuracy and attention to detail that has made the WarBirds series one of the most visually impressive war sims ever.
A Wealth of Options. Players can choose from countless online scenarios, modes and options that gives WarBirds a stunningly deep playing experience. Pick from an array of WWII aircraft, each with its entirely unique combat characteristic and �personality,� making each game a new experience.
Online Play. Master the single player missions and training and you will be ready for the next step -- an awe-inspiring online community where upward of 200 players are battling. Play in the online arenas for Free for 30 days or join the TotalSims community arenas where hundreds of players recreate the actual missions of World War II. The TotalSims online community has consistently been rated one of the best and most helpful to beginners, providing a perfect environment for non-experienced and veteran players alike.
CRITICAL ACCLAIM FOR THE TOTALSIMS SERIES OF SIMULATION GAMES
"The WarBirds series has been around for some time, and continues to be one of the best combat flight simulations around."
-Gamespy
"You won't find an online WW2 sim that even comes close to what WarBirds offers."
-Gamespy
"For several years now WarBirds has graced the unfriendly skies of the Internet, �as one of the most intense and realistic World War II flight simulators ever attempted for the computer."
-Gamespot
"Would I recommend WarBirds? The answer is: Yes, Absolutely! WarBirds is a blast to play. Nothing compares to flying against actual unpredictable human opponents in real time with some of the most accurate flight models available."
-Computer Games Online
"WarBirds is simply the best of the lot. The combination of the excellent flight, weapon and damage modeling, the 3D graphics, and the kick of flying in the same airspace with some of the biggest hotshots to ever sit down in front of a joystick, makes it a thrilling and rewarding experience."
-Intelligamer
"WarBirds provides one of the most entertaining and challenging air-combat environments on the Net."
-PC Gamer
"WarBirds III was my first foray into the world of massively-multiplayer online gaming and the sense of amazement that I felt seeing more than 100 players engaged in an online war cannot be understated. The game provided me with moments that I have never experienced in my years of PC simming."
-Wargamer.com

Historic Chart IENT 4/12/00
Share Structure (Not verified)
200 million Authorized
180 million common
20 million preferred
82 - 120 million Outstanding
FLOAT UNKNOWN

IENT has been registered in N.C. since 1998 but IENT was dissolved in 2010 after JW failed to file the Annual Report.