Monument Reports Third Quarter Fiscal 2022 ("Q3 FY2022") Results
V.MMY | 2 hours ago
Gross Revenue of US$6.16 Million
and Cash Cost of US$1,835/Oz
VANCOUVER, British Columbia, May 30, 2022 (GLOBE NEWSWIRE) --

Monument Mining Limited (TSX-V: MMY and FSE: D7Q1) "Monument" or the "Company" today announced its production and financial results for the third quarter of fiscal 2022 and the nine months ended March 31, 2022. All amounts are expressed in United States dollars ("US$") unless otherwise indicated (refer to www.sedar.com for full financial results).
President and CEO Cathy Zhai commented: "In the third quarter our Murchison Gold Project delivered significant assay results from Phase II RC drilling, these results strengthen our resolve that the NOA structure is highly prospective with the potential to expand and upgrade the existing Mineral Resource, which remains open at depth."

Cathy Zhai continued, "Q3 gold production was improved, and operations brought in more cash with a lean profit margin. It is expected that production continues to be volatile at the end of oxide life of mine. All in sustaining costs ("AISC") are trending higher from cutbacks and pre-striping work to get access to residual ore to keep milling before completion of the flotation construction.

"We are focusing on putting the new life of mine into production to resume our revenue level. The Selinsing flotation plant construction reached a 49% completion by the end of Q3 with major progress on the earth works, foundations of reagent building and other flotation areas during the quarter. A delay however of delivery for several long lead items is anticipated primarily due to the Shanghai shut down. Some components are held up at the manufactory in that region and the Shanghai international port. Initial estimated delay may round up to three months".

https://stockhouse.com/news/press-releases/2022/05/30/monument-reports-third-quarter-fiscal-2022-q3-fy2022-results

Greyerz – We Are Witnessing The Bursting Of A $3 Quadrillion Global Bubble
May 29, 2022

https://kingworldnews.com/greyerz-we-are-witnessing-the-bursting-of-a-3-quadrillion-global-bubble/

Monument Mining; Non Capital Forward Tax Loss Pools..Very Valuable Asset

At June 30, 2021, the Company has non-capital loss carryforwards for tax
purposes that are available to reduce future taxable income in Canada of
$44.11 million US ( $ 55 million in CAD ).

These tax loss pools are worth their weight in Gold, as they will protect future
taxable incomes from Sulphide production for many years.

That is, future cash flows will become free cash flows which will be reported as
unencumbered net income.

From a valuation perspective, these non capital forward tax loss pools in their
effect of substantially enhancing future net earnings, will not only increase the
absolute net earnings per peer valuation multiple but will also rapidly insulate and
de risk the balance sheet with robust incoming cash additions .

In short, the heavens are unfolding here with very profitable outcomes for
shareholders ..
by nozzpack


Is A Historic Bull Market In The Mining Shares About To Begin?

https://kingworldnews.com/is-a-historic-bull-market-in-the-mining-shares-about-to-begin/

Monument Mining Ltd. Hard Book. value

Cash, inventory , PPE depreciated at cost less liabilities amount to $65 million US
or about $80 million in CAD.$ ( $0.25 cad per share)

Exploration and Evaluation ( essentially ounces of gold in 43-101 ) is valued at $60
million US or about
$75 million in cad ( $0.22 CAD per share )

Total net asset value is $155 million CAD which is about $0.47 CAD per share.

You May quibble about the E and E valuation , with arguments a bit above or a bit
below , but it would be difficult to offer less than 40 cents in any going private offer
for the company..

Have a great holiday weekend
Nozzpack

Monument Mining VIDEOS

https://monumentmining.com/videos/

INVESTOR PRESENTATION

https://monumentmining.com/investors/presentation/

PHOTO GALLERY

https://monumentmining.com/news-media/photo-gallery/

Peter Grandich: The Most Bullish Precious Metals Setup in my 38-Year Career

https://www.youtube.com/watch?v=Es3xDW5NaUE




RE:Great Investment!

New flotation plant should be starting it`s dry runs in as little as 2 weeks .
I really hope they make some effort to keep us updated .
This is going to get pretty exciting .
Along wait but maybe we`re finally going to catch a break .
I think so .
Inflation is wicked now . It will be good for gold . That`s for a different post .
by Wayne

$In GOD We Trust - Real Money - AU Safety 6000yrs
)



https://www.kitconet.com/images/quotes_7a.gif?1493417496003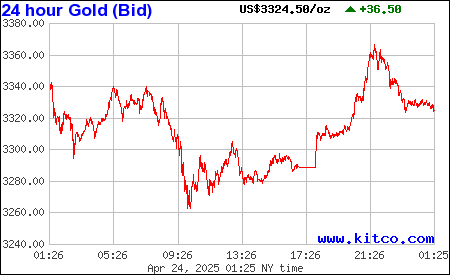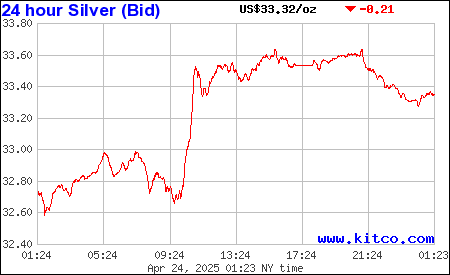 https://www.kitco.com/images/live/silver.gif?0.8344882022363285

Gold & Silver is the only REAL Legal Tender -

by The Founding Fathers for your -

Rights, Liberty and Freedom -

http://www.biblebelievers.org.au/monie.htm

GOLD STANDARD; THE REAL LEGAL MONEY:

https://www.cs.mcgill.ca/~rwest/wikispeedia/wpcd/wp/g/Gold_standard.htm#:~:text=Advocates%20of%20a%20variety%20of,basis%20for%20a%20monetary%20system.

https://www.usdebtclock.org/

https://www.worldometers.info/coronavirus/country/us/

https://www.whatdoesitmean.com/index.htm

God Bless.
---
0
Liked By
Be the change you want to see in the world!
Spread the love. Be the first to like this post!