GREENE CONCEPTS Ticker Symbol - "INKW"
Greene Concepts Inc. (OTC Pink: INKW)
(
http://www.greeneconcepts.com/) is

a
New York domiciled corporation having corporate roots dating back to its inception in 1952. Greene Concepts Inc., thru its wholly-owned subsidiary Mammoth Ventures Inc., owns and operates a bottling and beverage facility in Marion, North Carolina. The Marion, NC facility is a 60,000 sq. ft. bottling and beverage plant that is located within the boundaries of the Pisgah National Forest. The bottling facility has as its water sources a combination of seven (7) spring and artesian wells that are fed from a natural aquifer that is located deep below the Pisgah National Forest. Mammoth Ventures is focused on producing a variety of beverage product lines including, but not limited to spring and artesian water, CBD infused beverages, pH balanced water and beverage offerings, as well as enhanced athletic drinks in addition to other product offerings. Additionally, Mammoth Ventures is a third-party producer and bottler of "white label" beverage and water products. White label bottling services are provided for clients that desire to market their own product formulations, brand name and labeling while outsourcing the production and bottling of their products to Mammoth Ventures.
See Asset Purchase Contract for the Bottling Plant here:
https://www.sec.gov/Archives/edgar/data/1585380/000172186820000018/f2sinkw010720regaaex6_7.htm
Greene Concepts pays off mortgage liens and debt obligations related to the bottling plant, equipment and property:
https://www.otcmarkets.com/stock/INKW/news/Greene-Concepts-Inc-has-paid-off-all-mortgage-liens-and-obligations-for-the-building-equipment-and-property?id=290314
Finalized Purchase Agreement of Bottling Plant -
https://backend.otcmarkets.com/otcapi/company/financial-report/271202/content
----------------------------------------------------------------------------------
Company Background Information, Goals, Plans, Owners, Interested Parties and Fundraising Plans (Begin Here to Better Understand Greene Concepts' Company Details):
SEC Form 1-A POS
--
https://www.sec.gov/Archives/edgar/data/0001585380/000168316821003035/xsl1-A_X01/primary_doc.xml
Complete Greene Concepts Form 1-A POS from StreetInsider.com -
https://www.streetinsider.com/SEC+Filings/Form+1-A+POS+Greene+Concepts%2C+Inc/18704113.html
INKW SEC / EDGAR Filings -
https://www.sec.gov/cgi-bin/browse-edgar?CIK=1585380&owner=exclude
----------------------------------------------------------------------------------
Full production began week of March 23, 2020 per the March 19, 2020 CEO Letter to Shareholders (see third paragraph)
"The equipment within the facility is professional grade and in excellent working condition. The productive capacity of the facility equates to approximately

8 million cases per year

, which represents approximately 192 million individual bottles per year. Additionally, Mammoth's 60,000 sq. ft. facility provides ample room for future expansion of capacity or extension to include the production of other core life enhancement products."
FUTURE PRODUCTS INCLUDE:
*Enhanced spring and artesian water
*Functional beverages and liquid dietary supplements for a variety of market needs, including, but not limited to, pH balanced water, enhanced athletic drinks
*CBD infused beverages
*Beverages that meet the nutritional needs for unique defined populations and health conditions
GREENE CONCEPTS ADDRESS:
1865 Herndon Ave .
Suite K-358
Clovis, CA 93611
884.889.2837 (phone)
559.434.1000 (phone)
IR@greeneconcepts.com (E-mail)
https://www.facebook.com/GreeneConcepts (Facebook)
https://twitter.com/GreeneConcepts (Twitter)
http://www.greeneconcepts.com/ (Company Webpage)

Company Stock Ticker Quote:
https://www.quotemedia.com/rviewer/?demourl=https://www.quotemedia.com/portal/quote?qm_symbol=inkw

Company Task:
Provide the world with high quality, healthy, and enhanced beverage choices.
Company Mission:
Pursue globally responsible and sustainable business opportunities that serve Greene Concept's customers as well as rewards the company's employees and shareholders.
Company Slogan:
"Now is the Time to Refresh Your Spirit, Body, and Mind"
Greene Concepts (INKW) OTC Page:
https://www.otcmarkets.com/stock/INKW/overview
(Lenny Greene, CEO and President of Greene Concepts Incorporated)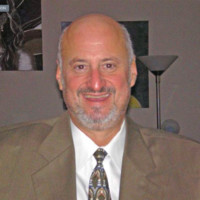 "...I want to also make everyone aware that our bottling plant is designed with expanded growth capacity to satisfy the rise in purchase orders expected over the next couple of years..." - Lenny Greene
Be Water Six-Pack Configurations available at Amazon - see press release here and Amazon purchase page here
See U.S. Government Article on Amazon's Distribution Network and Freight Footprint here. Amazon has 110 active fulfillment centers in the U.S. and 185 globally (see: here).
"Essentially it states Amazon uses vertical integration and employs their own trucks to capture large product inventories and delivers it back to their warehouses/distribution centers"