StrikeForce Technologies






This information found below is from different Mods. It can not be removed without their permission. Any additions must go below the last entry.










WARNING: PLEASE USE THE SYMBOL SFOR OR COMPANY NAME WHEN POSTING-USE OF ABBREVIATIONS SUCH AS "SF" WILL BE DELETED!

This board is to be used to discuss SFOR(D) the company, its officers and its stock. Messages about other posters or intentions, the mods, name calling, profanity, deletions etc. are off topic at the very least.

To answer some of your questions regarding posts, please read the following, that you should have known already, taken from the Ihub FAQ section of the Ihub handbook. So you can stop with the moronic conspiracy theories about the Mods and Admins on this board!

Regarding libel and slander suspected posts:

"Libel can only become a fact if a judge says it is. Nobody else, including Moderators or Site Admins, can nor will determine that Member posted content is libelous. Members are often of the opinion that a post is libelous, but no Moderator should act based on that opinion. Libel is decided by a judge in a court of law after conducting proper evidentiary hearings. If such a judgment is issued by a court of competent jurisdiction, iHub will abide by that ruling. Otherwise, it is not a matter that Site Admin or Mods can decide. Our only role here is to ensure adherence to the Terms of Use. Anecdotally, quite often the information that some Members allege to be libelous ends up being accurate, which is why neither Site Admins nor Moderators remove posts on the basis of being allegedly false or libelous."

Regarding posting lies (or what some posters feel are lies):

"Mods or Admin do not make decisions about the veracity of information posted. "Truth" is a very subjective term and neither Site Admin nor Mods remove posts based on judgments of this type. Each reader has both the right and obligation to decide for themselves if they feel a post is accurate and its author credible. As a participant on the board, the Moderators' recourse is the same as any other Member; to debate the information contained in the post without attacking the Member, or to ignore it. Attack the message, not the messenger."

Regarding a good DD post with a personal attack lumped in:

If a post is 99% on topic and 1% personal attack it still needs to be removed. Personal attacks in any form are disrespectful of others and are unwelcome on the site. These types of gratuitous comments also create noise and dilute the quality of the board. When a Member attacks another poster, other participants inevitably feel the need to respond, either agreeing or defending. Then others feel the need to respond to these…and so on and so on ad nauseam. Pretty soon the board has devolved into personal attacks and discussion about other Members, i.e., noise and no signal. There are plenty of other sites that allow these types of posts and it is difficult to find any meaningful content on such sites. The goal at iHub is to have all information, whether positive, neutral or negative, discussed in a civil manner, free of personal attacks.

Regarding proof of member post content:

Members do not have to provide "proof" when offering their opinions. There is no requirement for Members to substantiate their posts. Veracity of posts and credibility of the author is determined by the reader.


http://www.strikeforcetech.com/index.aspx


SFOR Security Details
Outstanding Shares confirmed unchanged as of 8/19/2016
Market Value1
$9,497,134
a/o Aug 19, 2016
Authorized Shares
5,000,000,000
a/o May 16, 2016
Outstanding Shares
2,282,964,907
a/o May 16, 2016
-Restricted
Not Available
-Unrestricted
Not Available
Held at DTC
Not Available
Float
2,282,934,907
a/o May 16, 2016


Leadership Team:
http://www.guardedid.com/about_leadership.aspx

Advisory Board:
http://www.guardedid.com/about_advisory.aspx


StrikeForce Technologies' IR Contact
Mark L. Kay
CEO
(732) 661-9641
marklkay@strikeforcetech.com





NOW SOLD IN TARGET


http://www.target.com/p/mobile-trust-keystroke-encryption-software-2-mobile-devices/-/A-50575250#prodSlot=medium_1_1&term=mobiletrust
http://www.target.com/p/guarded-id-21-keystroke-encryption-software-2-pcs/-/A-50568581#prodSlot=medium_1_1&term=guarded+id
http://anti-keylogger-software-review.toptenreviews.com/?full_site=true
Keylogging is a widespread, serious threat.




Keylogging hands over your personal info to hackers, cyber–predators, and identity theives.




Anti–virus, anti-spyware, and firewall security are ineffective against 80% of keylogger attacks.


GuardedID® Protects Against Keylogging, with a proactive, preventative approach.
GuardedID® by StrikeForce Technologies
The World's Leading Provider of Total Identity Assurance Solutions
StrikeForce Technologies is a leading provider that Specializes in Identity Theft Online solutions for consumers, industry and government. By leveraging StrikeForce's breakthrough technologies, consumers and organizations can finally secure their electronic assets while protecting their employees, business partners, suppliers and customers from malicious hacking and theft.

StrikeForce's revolutionary technologies are represented by a proprietary software product suite that guards both businesses and consumers from keylogging, phishing, malware, spyware and other identity attacks and scams.
For more on StrikeForce Technologies, see our corporate web site.
---
RECENT CYBER BREACHES ALL POSITIVE FOR SFOR (Thanks TradeSlinger)

The threat from cybercrime? 'You ain't seen nothing yet"
http://www.cnbc.com/id/100959481

August 29,2013
Telecoms companies now subject to new personal data breach notification rules
http://www.out-law.com/en/articles/2013/august/telecoms-companies-now-subject-to-new-personal-data-breach-notification-rules/

August 28, 2013
Phishing email grants hackers access to DNS records of major websites
http://www.scmagazine.com//phishing-email-grants-hackers-access-to-dns-records-of-major-websites/article/309274/#

August 2013 CyberBreaches...
Infosec 2013: Cost of cyber breaches rises three-fold, research shows
http://www.computerweekly.com/news/2240182218/Infosec-2013-Cost-of-cyber-breaches-rises-three-fold-research-shows

C/Net News:League of Legends is hacked,
http://news.cnet.com/8301-1009_3-57599450-83/league-of-legends-is-hacked-with-crucial-user-info-accessed/

http://news.cnet.com/8301-1009_3-57599646-83/cybercrooks-use-ddos-attacks-to-mask-theft-of-banks-millions/

http://news.cnet.com/8301-1009_3-57600336-83/syrian-electronic-army-implicated-in-twitter-new-york-times-attacks/

http://news.cnet.com/8301-1009_3-57598603-83/google-confirms-android-flaw-that-led-to-bitcoin-theft/

Nasdaq outage resembles hacker attacks
http://www.usatoday.com/story/cybertruth/2013/08/22/nasdaq-outage-aligns-with--denial-of-service-attacks/2687323/

August 2013 global threats
http://www.scmagazine.com//august-2013-global-threats/slideshow/1502/#0

LivingSocial
http://www.scmagazine.com/top-five-data-breaches-in-2013so-far/slideshow/1387/
Daily-deal website LivingSocial confirmed that its computer systems were hacked, resulting in "unauthorized access."
The company updated its password encryption method after the breach impacted more than 50 million users. Names, email addresses, dates of birth, and salted passwords were stolen.

1-15 June 2013 Cyber Attacks Timeline
http://hackmageddon.com/2013/07/01/1-15-june-2013-cyber-attacks-timeline/


---

---
The world's leading provider of Out-of-Band Authentication,
Keystroke Encryption and Mobile Security.

Our products secure millions of users worldwide.

Start protecting your users today.
PATENT No.: US 7,870,599 B2

Designed to deliver affordable flexible & redundant authentication for Banks, Corporations, Universities, Gov't agencies & Social Networking Websites. ProtectID can be managed on-premise or via our hosted cloud service.

ProtectID Features:

Multiple Out-of-Band authentication methods
Hard Token Supports
Soft Token OATH compliant - desktop and phone based
Transaction Verification
Secures VPNs and Citrix networks
Secures Microsoft applications
Secures Web, SSO and Cloud applications

Protects you by encrypting your keystrokes when you bank, shop and email online. GuardedID's Premium version will also protect your desktop applications such as MS Office, VPN clients & IM programs.

GuardedID Features:

Encrypts keystrokes
Protects financial transactions
Protects Corporate Data
Warns against Clickjacking attacks
Protects from login breeches
Protects against screen-scrapers
SDK available for integration
Re-Branding & Bundling into partner products
A swiss-army knife for managing passwords with a variety of useful functions. Its the only application for the iPhone/iPad that contains the essential security "must-haves" for protecting your passwords, your money and your identity.
IDGenie Features:
Password Vault
Strong password generator
One Time Password generator
1024 bit encrypted NIST/FIPS compliant data base
Mobile 2Factor: It enables existing enterprise mobile apps to be secured by two factor authentication.

OTCQB (as if that means anything)





SFOR now on OTCQB Benefits of uplisting to OTCQB per OTCMarkets website as follows:

"The OTCQB is considered by the Securities and Exchange Commission (SEC) as an "established public market" for the purpose of determining the public market price when registering securities for resale with the SEC. The OTC Pink is not considered as such and most broker dealers will not trade or recommend OTC Pink stocks. Because the OTCQB dramatically increases transparency, reporting standards, management certification and compliance requirements, the majority of broker dealers trade stocks on the OTCQB. Historically this has resulted in greater liquidity and awareness for companies that reach the OTCQB tier.

Key elements and benefits of uplisting to the OTCQB include:
?Companies must remain current and compliant in their reporting to the SEC
?Minimum bid price test of $0.01 removes companies that are most likely to be the subject of dilutive stock fraud schemes and promotion
?Improved investor confidence through verified information, confirming that the Company Profile displayed on www.otcmarkets.com is current and complete
?Annual management certification process to verify officers, directors, controlling shareholders, and shares outstanding
?Greater information availability for investors through the OTC Disclosure & News Service
?Transparent prices for investors through full-depth of book with Real Time Level 2 quotes"


NEXT QUARTER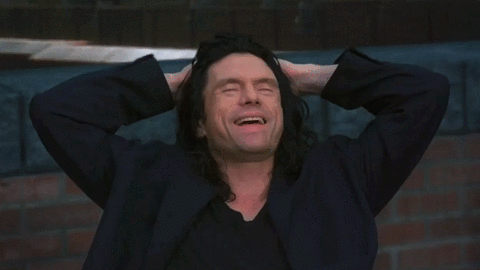 500 to 1 Reverse Split Coming, end of April, 2020

https://www.otcmarkets.com/filing/html?id=14077781&guid=v5zHUFJLzJ56Ayh