Tequila Comisario is the Exclusive Sponsor of this Kiss historic 'final tour' cruise event!
This will be the first major marketing campaign to launch Tequila Comisario on a global scale.

October 31 - November 5, 2018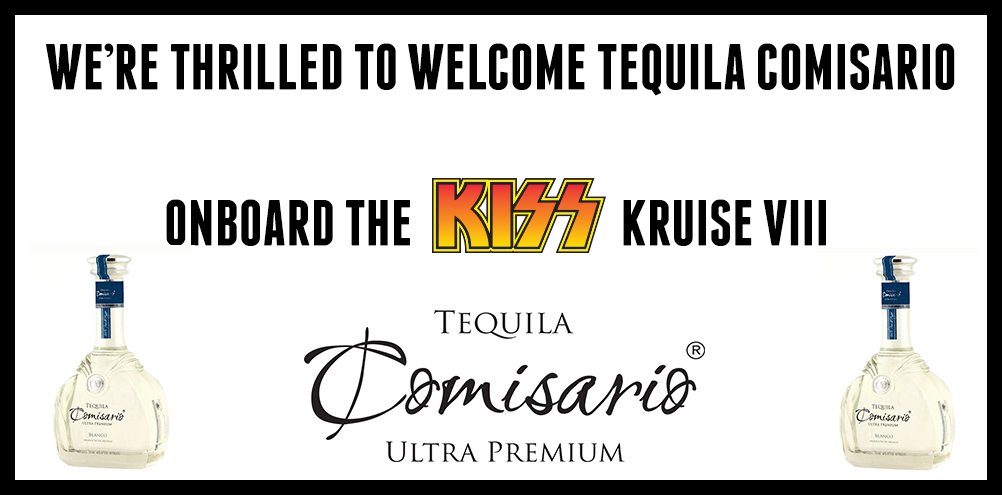 "Online and retail sales of Sapa CoffeeTM and Sapa Tea is going well. The Company has recently introduced new packaging for the
products and they are well received. The products display well on the shelves due to its simple design and color coded flavors.
Hemp coffee in Colombian, Italian Espresso, French Vanilla and Hazelnut flavor and hemp tea in Green and Black Tea flavor can be purchased
from independent grocery and boutique stores as well as online via Amazon or SapaCoffee.com. Hemp CBD blended coffee in Colombian
and Italian Espresso as well as CBD Green and Black Tea can be purchased from local dispensaries or by contacting the Company.
The Company has seen its CBD coffee and tea sales increase rapidly in the past few months. The majority of the orders came
from dispensaries, deliveries and distributors while steady online new and reorders made up the remaining sales."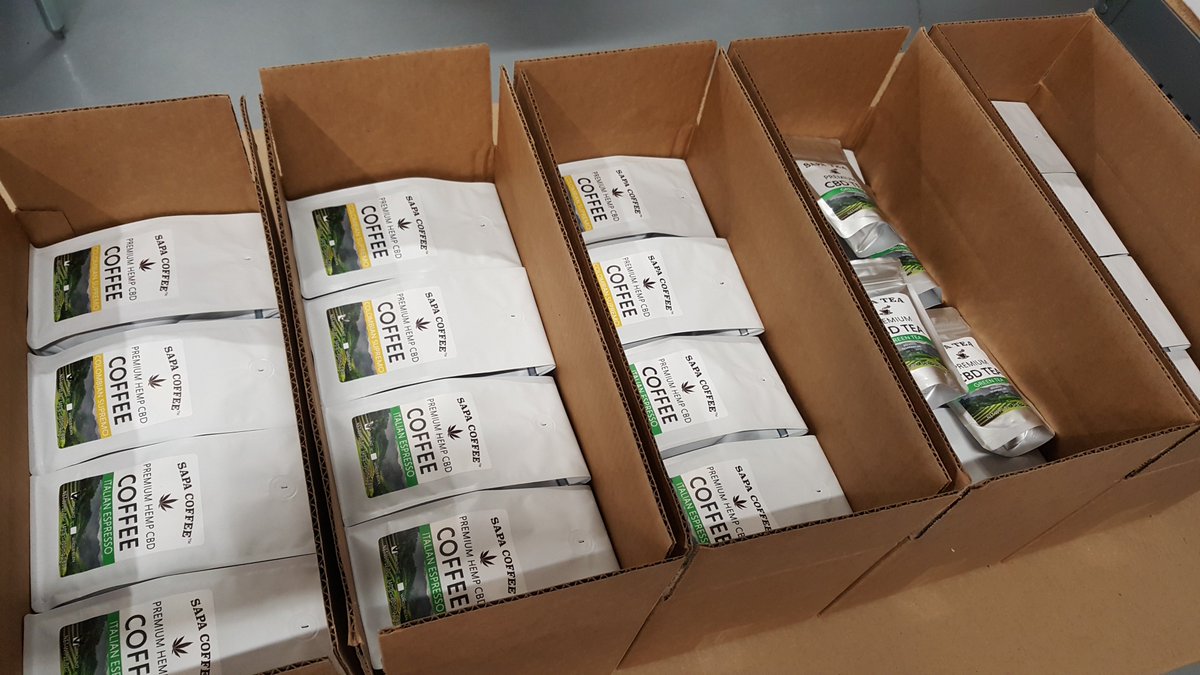 "Wanderport and Sipp Industries have been working with a California brewery to expand the production and sell MHBA to the West Coast market.
As an initial step, Wanderport and Latasi Group will make MHBA available on tap to several Southern California establishments.
This will promote awareness of the brand as the parties work on the logistics of a full scale production and roll out."




"From a strategic partnership with Elite Beverage International (EBI), the Company introduces a line of alcohol beverages that
is immediately available for worldwide distribution. Initial focus will be on a line of award winning ComisarioTequila.
The Comisario Tequila line consists of three flavors, mixable Blanco and
aged expressions Reposado and Aejo. All flavors have competed and won
various awards at the Ultra-Premium Category. The demand and sales for these premium
Tequila have been strong with new distributors and accounts secured on a rapid basis."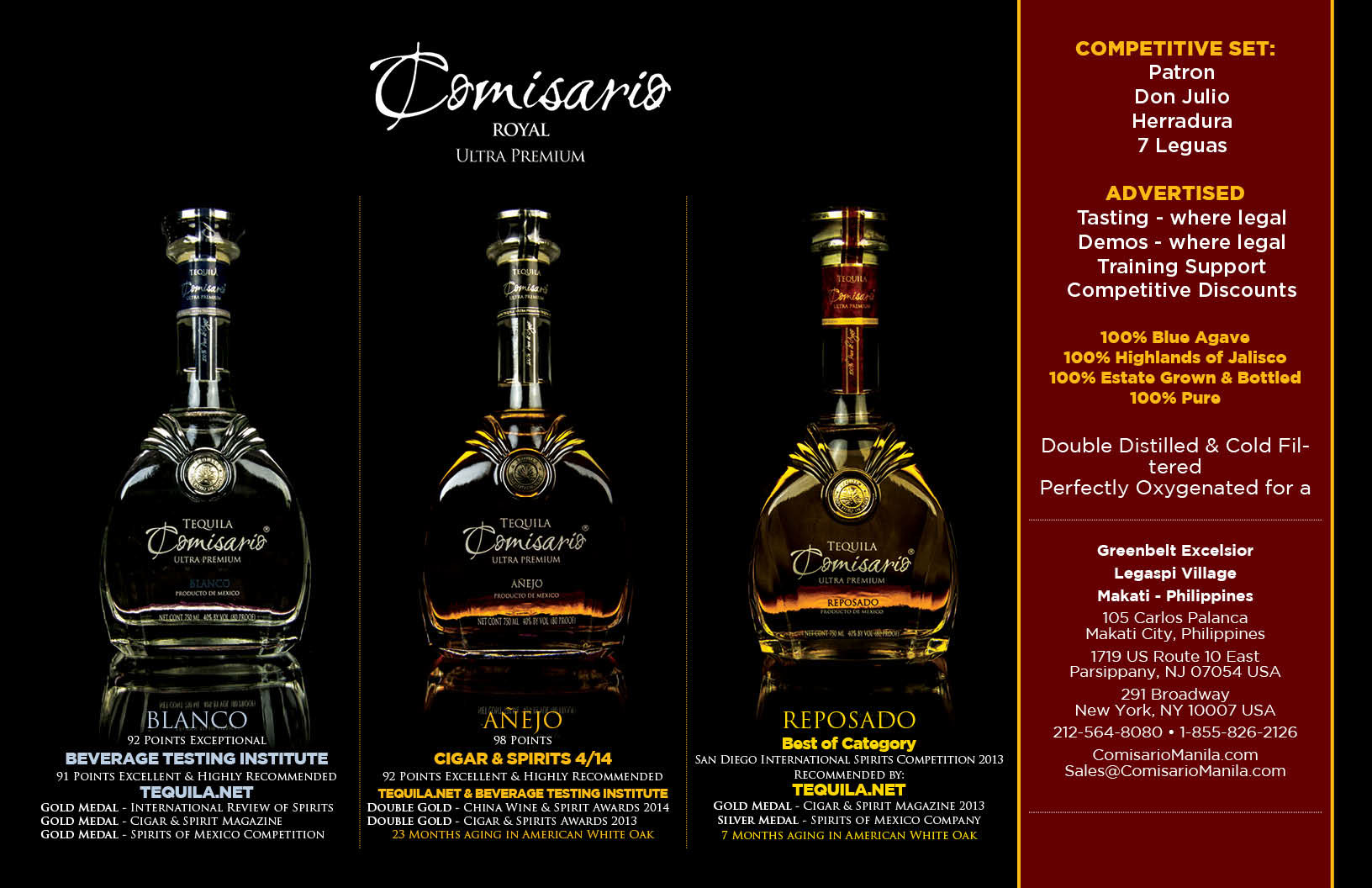 "Elite Beverage currently work with a wide network of distributors including Empire Distributors, a Warren Buffet owned company,
Tri-Vin Imports (NY, NJ, CT), Breakthru Bev (currently in 18 states) and many others. Breakthru is in the process of merging with
RNDC which will result in a footprint of over 35 states. EBI is also in talks to become a supplier to
the third largest US alcohol beverage wholesaler, Youngs Market, who is California based and in 14 markets.
Comisario Tequila has been endorsed by several celebrities. The products are currently available
at selected Costco stores, MGM Resorts and over 100 establishments in the US and Mexico."


Wanderport Corporation

is a publicly traded

company on the OTC Markets under the symbol

WDRP

.

We are an investment holding and incubator company. Our objective is to identify

and capitalize on the opportunities that arise in the fast growing cannabis industry.
Cannabis is an emerging and fast growing industry that is

for most part unstructured. We strive to bring our business

expertise and culture to help shape this industry as it

goes through its infancy stage. As more states progress

toward legalizing the use of marijuana for medicinal

and recreational purposes, the potential for growth

in this industry is staggering. It is our goal to legally

participate and capitalize on this fast growing trend.


We seek to create value for our business partners and shareholders

through partnerships, incubation, acquisitions and financing.



Partnership
We jointly work with business owners and leverage each other's strength to achieve our respective business objectives.
We can provide support via additional resources in sales and marketing as well as financing of operation.
Incubation
We invest and help grow companies with good market potential. Through our available
resources we can help bring a startup concept to a full fledged operation.
Acquisition
We seek to acquire emerging companies with good management and growth potential.
We then further increase the collective value through the capital market.
Financing
We provide or can help secure financing from outside sources to support your organic or external growth plans.
Whether it's securing working capital or capital to acquire strategic assets, we can help.




WDRP Share Structure



Market Cap $7,223,590 10/16/2018

Authorized Shares 1,200,000,000 08/13/2018

Outstanding Shares 744,700,000 08/13/2018

Restricted 273,500,000 08/13/2018

Unrestricted 471,200,000 08/13/2018

Held at DTC 400,911,426 08/13/2018

Float 463,200,000 05/15/2018

https://www.otcmarkets.com/stock/WDRP/security
INFO@WANDERPORTCORP.COM TEL. 310.526.8720
2425 Olympic Blvd, Suite 4000W Santa Monica, CA 90401


Daily Chart

Weekly Chart