This board has been closed to posting.

Investor Hub Alerts:
Sign up for 'STOCKGOODIES PLAYS OF THE WEEK ' E-Mail List
UPDATE; 5-1-22
courtesy of charting /\ wit tweezer top calls /\ Tony
@Montana_Trades
Really good study sheet on Candlestick Patterns
[-chart]pbs.twimg.com/media/FRn8188XMAAdZvk?format=jpg&name=small[/chart]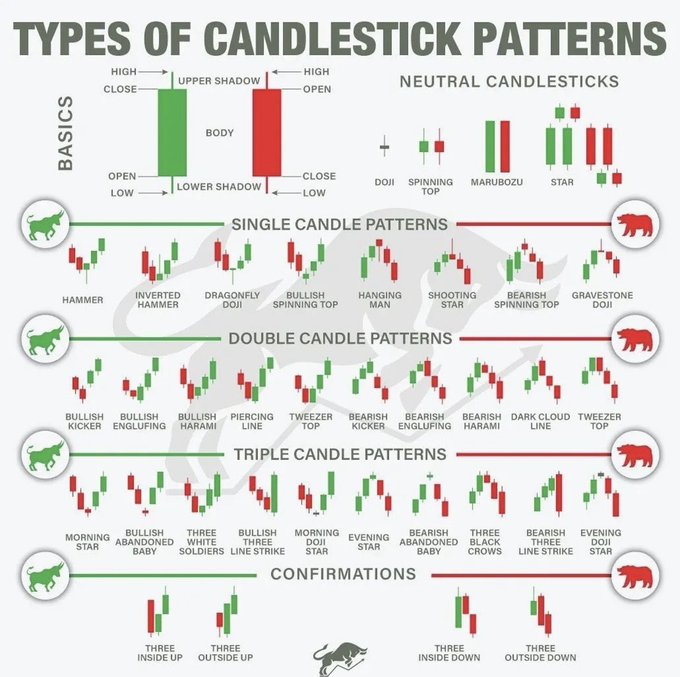 Always do your own due diligence with any stock you may consider buying and never invest more than you are willing to lose.
Stocks mentioned here may or may not be held by members posting on this board.


We are not Financial Advisors and not licensed to give advice.
Everything we say is only our opinion.
SIGN UP FREE!!
Investor Hub Alerts:
Sign up for 'STOCKGOODIES PLAYS OF THE WEEK ' E-Mail L



02-07-2021
DISCLAIMER: ONLY FOR MICK
https://investorshub.advfn.com/boards/profilea.aspx?user=1012
*The Board Monitor and herewithin , are not licensed brokers and assume NO responsibility for actions,
investments,decisions, or messages posted on this forum.
CONTENT ON THIS FORUM SHOULD NOT BE CONSIDERED ADVISORY NOR SOLICITATION
AUTHORS MAY HAVE BUYS OR SELLS WITH THE COMPANIES MENTIONED IN TRADING POSTERS SHOULD DUE DILIGENT BUYING OR SELLING.
ALL POSTING SHOULD BE CONSIDERED FOR INFORMATION ONLY. WE DO NOT RECOMMEND ANYONE BUY OR SELL ANY SECURITIES POSTED HEREWITHIN.
ANY trade entered into risks the possibility of losing the funds invested.
• There are no guarantees when buying or selling any security.ANY!