https://www.pantheonresources.com/

April 2022 Webinar Video : https://www.youtube.com/watch?v=XNJDY-byL44

WH Ireland October 2021 Note on Pantheon : http://argoexploration.com.au/content/wp-content/uploads/2021/10/FN-PANR-121021.pdf

Alaska Oil and Gas Conservation Commission http://aogweb.state.ak.us/Drilling

UK ADVFN thread : https://uk.advfn.com/cmn/fbb/thread.php3?id=50280827

London Pantheon Share Price Chart and Volume



Company Web Site : https://pantheonresources.com/

Pantheon's early activities were focused on exploration/exploitation of oil and gas properties located onshore, East Texas. However, in 2019 the Group strategically acquired 100% of the oil assets of Great Bear Petroleum, a private company which had spent over a decade building a significant portfolio of high quality, high potential properties on the Alaska North Slope, onshore USA. Pantheon has since made a strategic decision to exit entirely its East Texas position in order to concentrate solely on superior opportunity offered by its Alaskan assets.
Over its +10 year history, Great Bear built a significant acreage position on the Alaska North Slope, which Pantheon strongly believed offered enormous size and scale in a world class setting. Importantly, the acreage offered the significant advantage of being located immediately adjacent to the main transport infrastructure for oil in Alaska – the Trans Alaska Pipeline Network ('TAPS') and the Dalton Highway (the major supply road built to support the Trans Alaska Pipeline System. Being located in such close proximity to the road and pipeline infrastructure is a key point of differentiation and a key advantage over all other undeveloped properties regionally. These benefits are extremely material and should not be underestimated, potentially saving Pantheon tens or hundreds of millions of dollars of development capex, and should result in savings measured in years, for development time horizons. For example, the Alkaid project, located immediately underneath and adjacent to TAPS, provides the opportunity of year-round activity, rather than only the winter months as is the case for other projects. These are considered to be extremely significant advantages.
Pantheon has over 1,000 square miles of modern, high quality, 3D seismic, most of which is proprietary, and has long life leases (+/- 9 years on average) over 160,000 mostly contiguous acres which offers the potential for billions of barrels of oil. This acreage position has been extensively refined over recent years and today Pantheon has a 100% working interest in all of its projects.. Over US$250m has been invested into the assets to date, providing a rich dataset of information which has been used to gain an in-depth analysis of the sub surface geology, which directors believe offers multi billion barrel of oil potential.
THEIR LOCATION HAS TREMENDOUS ADVANTAGE TIMEWISE ,,,

BACKGROUND FOR THE CEO,,
Mr. John Bishop Cheatham, also known as Jay, has been the Chief Executive Officer of Pantheon Resources since January 25, 2008. Mr. Cheatham served as the Chief Executive Officer and President of Rolls-Royce Power Ventures, where he was responsible for restructuring Rolls-Royce. He served as Chief Executive Officer to the Petrogen Fund. Mr. Cheatham has more than 35 years of experience in all aspects of the petroleum business, has extensive international experience in both oil and natural gas. He also has considerable financial skills in addition to his corporate and operational expertise. He served as Senior Vice President and District Manager (ARCO eastern District), responsible for Gulf Coast US operations and exploration and President of ARCO International, where he was responsible for all exploration and production outside the U.S. Mr. Cheatham also served as Chief Financial Officer of ARCO's US oil and natural gas company (ARCO Oil & Gas). Mr. Cheatham also has considerable financial skills in addition to his corporate and operational expertise. He has been a Director of Pantheon Resources since January 25, 2008.

link showing location etc. on map. The map below is broad area. Pantheon is in far right where all the black lines (roads) cross
https://www.alaskajournal.com/sites/alaskajournal.com/files/pantheon_presentation_january_2020.pdf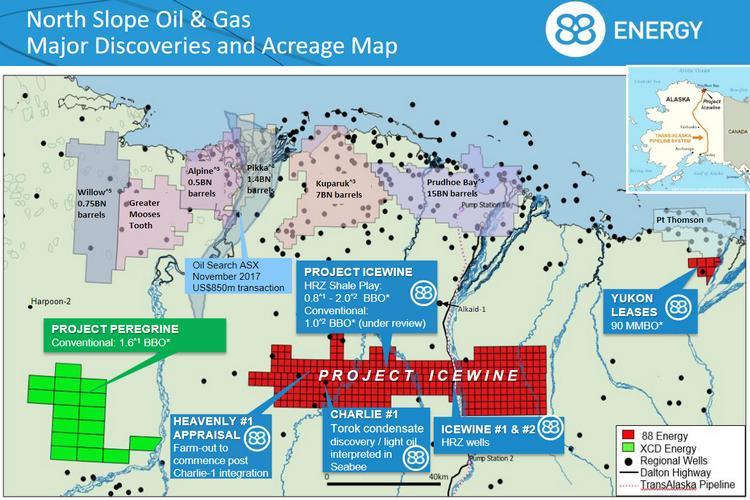 As at 18 May, 2021 allotted, issued and fully paid: 747,002,203 ordinary shares of £0.01 and
and as of 6 may 2022 there are 760,505,988 ordinary shares,, an increase of approx. 13 million
The Company has 747,002,203 ordinary fuly paid shares in issue and 4,803,922 non voting shares. Non voting shares are exercisable into voting shares on a 1:1 basis
The number of ordinary shares not in public hands amount to 6,666,691 equivalent to 0.9% of the issued allotted and fully paid ordinary shares.
This is correct as of 19 January 2022
| | | | |
| --- | --- | --- | --- |
| Share Warrants(1) | | | |
| Exercise price (£) | Number of share warranty exercisable into non-voting shares | Expiry date | Share options as a % of issued shares |
| 0.30 | 9,607,843 | 30 September 2024 | |
Exercise price (£)

Number of share options exercisable into ordinary shares on issue
Expiry Date
Share options as a % of issued shares

0.30

0.27

0.33

10,000,000

11,750,000

14,655,000(2)xv

30 September 2024

6 July 2030

27 January 2031

1.63%

1.69%

2.38%





THE CENTER PORTION IS BROOKIAN FORMATION WHERE PANTHEON HAS LEASES
ALL DOTS ARE HIGHLY PROMISING AREAS FOR ADDITIONAL WELLS AND PRODUCTION

http://aogweb.state.ak.us/Drilling

Basic Petroleum Geology 6:20 in length. https://www.youtube.com/watch?v=pmIkxs6TRao

Elements of Basic Petroleum Geology. 6:04 in length. https://www.youtube.com/watch?v=S5xZf-IDoAg

Hydrocarbon Traps - Basic Definitions. 6:21 in length. https://www.youtube.com/watch?v=FHwt7CDvIT0

Structural Hydrocarbon Traps. 5:40 in length. https://www.youtube.com/watch?v=1FeMmEdZeck

Stratigraphic Hydrocarbon Traps. 7:07 in length. https://www.youtube.com/watch?v=DAl2WfM_NAE

Introduction to Seismic. 5:11 in length. https://www.youtube.com/watch?v=vrj7lulFe_M