---
Labor Smart, Inc
LTNC is currently

Dark

on OTC, but the CEO is

about to change that!

Read on for more info!
LTNC is
NOT
Caveat Emptor, which means this security
CAN
be traded on the major brokerages!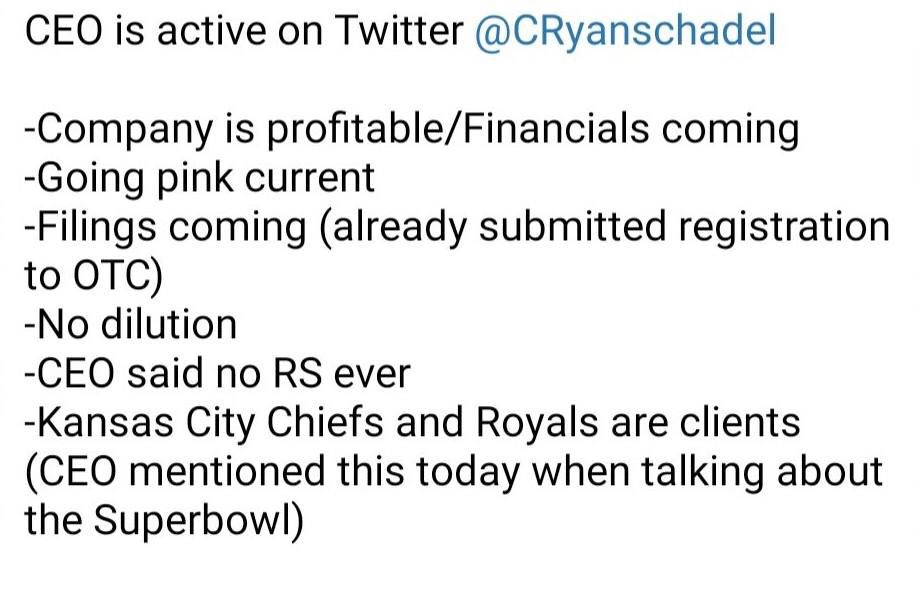 OTC profile has been

Verified!
Filings are getting caught up, and Mr. Schadel wants his ticker listed on OTC ASAP.
---
---
New President and CEO, Joe Pavlik was introduced on Sunday, 2.28.2021 in this Twitter release here:

https://mobile.twitter.com/CRyanSchadel/status/1366149809397248002

https://www.instagram.com/JoePavlik/

https://mobile.twitter.com/TakeoverJoe

https://mobile.twitter.com/JoePavlik

---
---
---
---

Due Diligence is available... just gotta know where to look. Be careful out there as the wait continues for financials.


---