https://www.himalayatechnologies.com/
On April 22, 2022 a third-party lender converted $4,675.07 of remaining debt including interest and penalties into 1,731,507 common shares eliminating all defaults on their note issued in 2014. Today we have 147,201,861 common shares outstanding, including 128,496,431free trading shares and 18,705,430 restricted shares. The Company now has no default debt.
Our business plan includes completing our social site Kanab.Club targeting health and wellness based in the cannabis market, generating revenues from advertising and subscriptions, incorporating social media site into the site, and marketing our planned 19.9% investment GenBio, Inc.'s health and wellness products targeting anti-inflammatory nutraceuticals to consumers. In the future, in partnership with GenBio, Inc., we plan to introduce a health and wellness energy and anti-inflammatory beverage product under the brand "FOMO" or other to drive growth. We are currently in discussions with co-pack and distribution companies, and GenBio, Inc. is formulating its extracts and obtaining laboratory certification for this planned consumer beverage.
On November 28, 2021 we issued 99,868 series B preferred shares of HMLA stock for 2,036,188 common shares of GENBIO Inc., representing 19.9% ownership. The GENBIO transaction is being accounted for as an investment on our balance sheet. We will not consolidate GENBIO's financial statements.
On January 1, 2022, the Company signed a 19.9% stock purchase with The Agrarian Group LLC ("TAG"; , a provider of digital intelligence "AgtechDi" software designed from its granted patents to optimize the food supply chain by increasing food safety and profitability for growers who operate vertical farms, greenhouses, converted shipping containers, and other forms of controlled environment agriculture. Under the Investment Agreement, Himalaya is issuing TAG 99,686 Series B Preferred shares in exchange for 1,242,000 Class A Membership units of TAG. The transaction will be accounted for as an investment using a pre-money valuation for TAG of $10 million
KANAB CORP. is a development stage company targeting information services for the cannabis industry; we do not offer e-commerce services at this time and, given these matters, do not believe regulatory oversight or rules of law are a risk factor to our business.
We are in preliminary discussions with industry executives with contacts in the co-pack and distribution markets for canned and bottled beverages, though there can be assurances we will be successful in engaging any of these contacts for development of our pre-formulation pre-launch wellness beverage. Our planned beverage will not have any cannabis ingredients; it is derived from plum supplements and honey extracts sourced in South East Asia and Australia.
The Company has one wholly owned subsidiary, KANAB CORP. The Company has two investments, GenBio, Inc and The Agrarian Group, LLC. The Company owns 19.9% of GenBio and 19.9% of The Agrarian Group.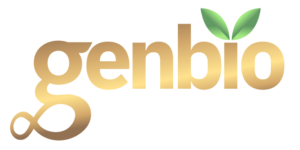 GenBio Inc is an early-stage biotechnology company that researches novel therapeutics from a variety of extracts. GenBio has, based on recent USA research, created an Investigational New Drug (IND) research program from novel natural compounds that are highly effective as anti-inflammatory agents.
GenBio has secured the services of a director who has been involved and directed international research into rare extracts since 2010. He initially worked alongside the pioneering investigational scientific teams who made a major medical breakthrough with the natural extract; subsequently he amassed further research worldwide with other scientific teams also investigating specific properties for the same new, disruptive molecular platforms for pain relief, anti-inflammation and age-related healthcare issues.
In 2014, he was the first individual to bring the rare extract to the USA for further phytochemical research. The subsequent and completely unexpected scientific findings, which have global implications for medicine, means that it is imperative to take the extract through an Investigational New Drug Program (IND), then divest or license at IND Phase 1 inflexion point.
GenBio is led by a very highly experienced international executive team in this rare category and aims to be the first company in the world to isolate and fractionate core molecules based on its remarkable scientific findings from the USA.

OUR KEYS TO SUCCESS:
GenBio can build on the USA research breakthrough and rapidly develop a new class of inhibitors.
GenBio has specialized scientific research teams ready to begin the IND research program once funds are secured.
GenBio has significant confidential research expertise in this category, unrivalled by any competitor.
GenBio will address a market gap with an entirely new generation of anti-inflammatory platforms and molecules with lower toxicity and increased efficacy due to multiple pathway targeting.
SARS-CoV-19: GenBio Inc is fast tracking its proprietary NME and NCE that inhibits both the pathogens P. aeruginosa

and

Klebsiella pneumoniae –

known bacteria associated with secondary infections that can cause significant lung infections and damage. The goal is to inhibit pathogens in the throat prior to spreading to the lungs. Our program will possibly be fast tracked under the 'CTAP' FDA program. Research in this area is critical and as a key support during future pandemics.


A second research program will focus on preventing a 'cytokine storm' and associated 'flooding' in the lungs. The research aims to develop an NME that both releases anti-inflammatory cytokines as well as suppress pro- inflammatory cytokines; this should decrease breathing difficulties in affected patients.
Focused exit strategy within 36 months at IND inflexion point 1.
Significant potential ROI based on conservative financial modelling.




The Agrarian Group
Agricultural Technologies for a Growing Planet
Why
The Agrarian Group was started as an answer to a question - How will we feed the projected 9.1 Billion people that will reside on earth in 2050? To achieve this, we need to increase our already stressed agricultural production by 70%. How do we grow better?
The Problem
No question of this gravity is that simple. As a species, we face the most complex and deadly problems we have ever encountered. Erratic weather events caused by climate change destroy crop yields each year. Pesticides have ruined our soil and water scarcity has become a national security issue. 70% of food cost is linked to fossil fuels, and prices are only expected to rise. The average food item travels 1500 miles to reach it's destination. However, despite everything we do, 40% of all food in the United States is thrown away post-harvest.
Reduce Need for Foreign Oil
Create Local Food Systems
Increase Nutritional Value of Food
Benefit Local Communities
Reduce Need for Pesticides
What
The Agrarian Group specializes in Controlled Environment Agriculture (CEA). By controlling as many variables as possible through technology, automation, energy efficiency, and sustainable design, The Agrarian Group is able to provide end to end solutions for customers looking to grow premium quality produce. Through The Agrarian Group's CEA integrated systems and services allow for significant increases in yield and quality, at very low resource intensities.
60%
Increase in Grow times
1:48
Output Ratio per sq. ft. Compared to Traditional Agriculture
0
Dependence on Soil Conditions
99%
Reduction of Food Miles Possible