https://www.curaleaf.com



CURALEAF HOLDINGS, INC.

OTC

QX

Ticker "CURLF"
CSE Ticker "CURA"
C
uraleaf, Inc.
Outstanding Shares
Float 83,723,000

per OTCMarkets 9/09/2020





Quote: From

OTC Markets | CURLF
Company Contact: Curaleaf™
Christine Rigby, SVP, Investor Relations
PH: (781) 451-0150
Info@curaleaf.com
Investor Contact: KCSA Strategic Communications
Valter Pinto, Managing Director
PH: (212) 896-1260
IR@curaleaf.com
Media Contact: KCSA Strategic Communications
Anne Donohoe, Managing Director


PH:

(212) 896-1265





KCSA Strategic Communications

....Website



Public Relations / Investor relations / Digital and Social Media / Strategy
Strategy is the roadmap towards execution. The ideas generated by creativity are meaningless without a focused direction. Strategy is at the core of who we are. Without a plan of action, ideas would never see the light of day. A strategy that aligns with your business objectives and communications goals means you're in control of every conversation and outcome.

SEDAR Curaleaf Holdings, Inc. LIsting Doccumentation and Financials (formerly Lead Ventures Inc.) Profile



SEDAR Associated Documents.... 4/8/2015 to Present





Curaleaf Holdings, Inc. | CSE



Investor Note: In addition to the 335,120,551 Subordinate Voting Shares that are listed and trading, there are 122,170,705 shares reserved specifically for issuance pursuant to the conversion rights attached to the Multiple Voting Shares that are issued and outstanding but not listed. The total number of issued shares assuming all Multiple Voting Shares are converted into the listed class would be 457,291,256.


Curaleaf Announces Closing of C$520 Million Offering and Begins Trading on the Canadian Securities Exchange Under Ticker Symbol "CURA"


Curaleaf has a footprint that spans 12 U.S. states, comprising 28 dispensaries, 12 cultivation facilities and 9 processing sites. The Company, including subsidiaries and managed entities, operates in Arizona, Connecticut, Florida, Maine, Maryland, Massachusetts, Nevada, New Jersey, New York and Oregon, with licensing pending in California and Pennsylvania. Through its team of physicians, pharmacists, medical experts and industry visionaries, the Company has developed the Curaleaf brand, a premium mainstream cannabis brand available in multiple states and product formats through its network of branded retail dispensaries.

Curaleaf CEO, Joe Lusardi, Interview With BNN Bloomberg 10/29/18 link courtesy JCM





Curaleaf Chairman, Boris Jordan, Interview -Talks Going Public In a Wild Market For Pot Stocks

CNBC 10/31/18

New CURLF Dispensary Openings



Curaleaf Opens Its 23rd Florida Dispensary Featuring Miami's First Medical Marijuana Drive-Thru 3/21/19



Curaleaf Celebrates Florida Dispensary Opening in Gainesville 3/21/19



First Medical Marijuana Dispensary Opens in Ft. Pierce, Florida - YouTube

10/30/18 WPBF TV Channel 25 Video



Curaleaf Opens Tallahassee's Largest Medical Marijuana Dispensary 11/16/18 The Money Investor Group link courtesy jdog


Over 6400 square feet, Curaleaf's first dispensary in Tallahassee offers patients its premium medical marijuana products in a spacious, comfortable environment that includes private consultation rooms. In addition, Curaleaf now offers free daily delivery service throughout the Panhandle region.



Curaleaf Opens Long Island Medical Cannabis Dispensary – New Cannabis Ventures

1/2/19
This new location will be

$CURLF$'s 36th dispensary.


The opening comes on the heels of Curaleaf New York's expanded and affordable new product line.



Curaleaf Holdings Opens Its First Dispensary in Titusville

1/7/19 Maket Realist courtesy jcm
Today, Curaleaf Holdings (CURLF) announced the opening of its first medical marijuana dispensary in Titusville and 20th medical marijuana dispensary in Florida. The company currently operates 38 dispensaries in the United States.



Curaleaf Opens Its 21st Florida Dispensary in Bonita Springs

1/9/19
BONITA SPRINGS, Fla., Jan. 9, 2019 /PRNewswire/ -- Curaleaf Holdings, Inc. a leading vertically integrated cannabis operator in the United States, today opened the first medical marijuana dispensary in Bonita Springs, a 5000 SF facility, bringing the number of Curaleaf dispensaries in the state to 21. Curaleaf has the largest cannabis dispensary footprint in the US, with 39 dispensaries across the country.



Curaleaf Expands Maryland Medical Cannabis Presence – New Cannabis Ventures

1/10/19
HMS Health, MI Health, and Elevate Takoma to Rebrand Under Curaleaf Name
Curaleaf operates 42 dispensaries, 12 cultivation sites and 10 processing sites with a focus on highly populated, limited license states, including Florida, Massachusetts, New Jersey, New York, and the hot new Maryland market.
Curaleaf News

-

Google Image Search

Links and Info



Curaleaf Holdings CEO, Lusardi, Interviews With "Midas Letter Live" 11/5/18



An interesting interview, with some revealing company info, such as branding, future propositions and expansions, share structure numbers, and mgmt ownership.... including a Float number, addressed.

Curaleaf Launches Hemp-Derived CBD Products To Sell Nationally and New E-Commerce Website



Curaleaf's hemp-derived product line, called Curaleaf Hemp, includes soft gel capsules, lemongrass and menthol lotions, drops and vape pens in a variety of flavors and bacon-flavored pet drops. The products will be available across its dispensaries and through a new ecommerce site.



Curaleaf Hemp.com

New E-Commerce Website





Curaleaf Hemp Product Line Images and FAQs - Simplify your life
Curaleaf Hemp products include:
DROPS: CBD oil in droplet forms mixed with natural essential oils; available in Lemon Bergamot, Lavender Sweet Orange, Ginger Clove Cinnamon, Vanilla Ylang Ylang and Jasmine Wintergreen
LOTIONS: Topical cream for everyday pain relief; available in Lemongrass and Menthol
SOFT-GEL CAPSULES: Convenient capsules perfect for daily use
DISPOSABLE VAPE PENS: On-the-go vape pens; available in Lemon Bergamot, Lavender Sweet Orange, Ginger Clove Cinnamon, Vanilla Ylang Ylang and Jasmine Wintergreen
Curaleaf -

Hanover Ma. MARIJUANA DISPENSARY MENU

....Leafly



68 "MENU" items...... detailed with THC/CBD percentages, strains, brands, and a professional presentation.



NY marijuana dispensary Curaleaf

seeks to start Delivery Service News 12 Video

Curaleaf, aggressively seeking additional market share, through increased "consumer convenience"!!

News 12 Hudson Valley, NY orange County VIDEO 11/12/18
A cannabis dispensary in Orange County is looking to become the GrubHub of medical marijuana for patients across the Hudson Valley.

CURALEAF FINANCIALS



Curaleaf Reports Fourth Quarter and Full Year 2018 Financial and Operational Results 3/20/19





CURALEAF ANNOUNCES LAUNCH, OF SHARE BUYBACK PROGRAM ...12/5/18





BlackRock Funds Invest 11 Mil in Curaleaf - BNN Bloomberg

3/21/2019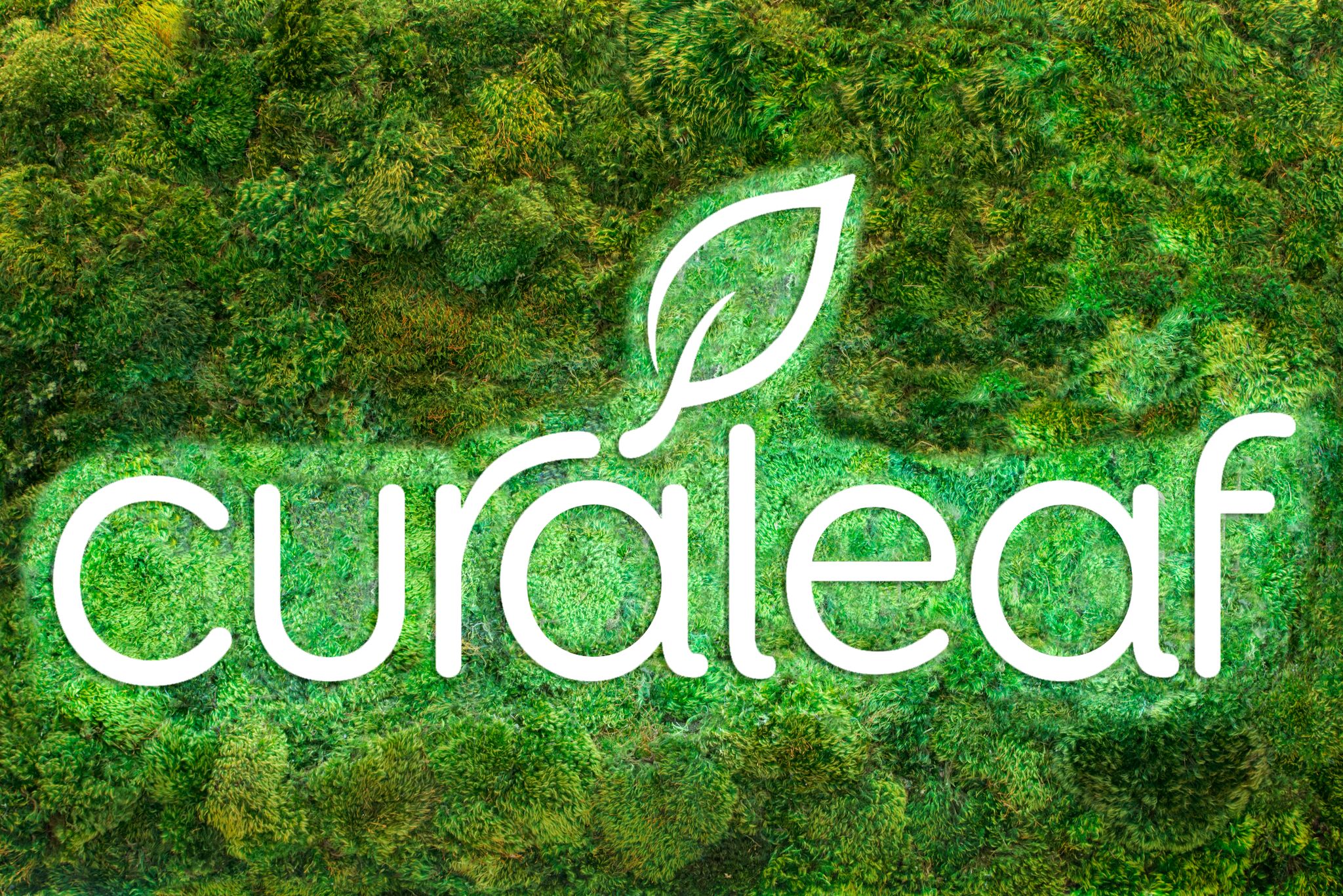 FIVE YR.
$CURLF
https://www.otcmarkets.com/stock/CURLF/disclosure
https://www.otcmarkets.com/stock/CURLF/news
https://www.otcmarkets.com/stock/CURLF/security
https://www.otcmarkets.com/stock/CURLF/profile
https://www.otcmarkets.com/stock/CURLF/quote
https://www.otcmarkets.com/stock/CURLF/overview
*DISCLAIMER *The Board Monitor and The Board Assistants herewith, are not licensed brokers and assume NO responsibility for the actions, investment decisions, and or messages posted on this forum.
• We do NOT recommend that anyone buy or sell any securities posted herewith. Any trade entered into risks the possibility of losing the funds invested.
• There are no guarantees when buying or selling any security.