Business Description
Big Tree Group serves as a "one-stop-shop" for the international sourcing and distribution of toys and other related products. Big Tree Group currently represents more than 8,000 toy manufacturers offering more than 300,000 varieties of toy products such as remote control toys, digital toys, sports toys, play sets, educational toys, dolls and infant toys. Big Tree Group conducts operations through both of its subsidiaries: Big Tree Brunei and Big Tree Shantou.

Big Tree Group, Inc. (BIGG) is an authorized sales agent for thousands of toy manufacturers in China and provides multiple procurement services for international toy distributors and wholesalers. The company is headquartered in Shantou City of Guangdong province, a city known as the toy capital of the world. It's here that Big Tree operates a 21,000-square-foot-showroom to display its products to thousands of international toy purchasers. The company has an on-site testing laboratory where all toys undergo rigorous testing to ensure both quality and function before reaching the showroom floor.
Big Tree Group Inc., is engaged in the business of toys sourcing, distribution and contractual manufacturing targeting international and domestic distributors and customers in the toys industry. The Company's main business focus is to function as a one stop shop for the sourcing, distribution and specialty manufacturing of toys and related products. The Company conducts these operations through both its BT Brunei and BT Shantou subsidiaries.
The Company sources a wide variety of toys primarily targeting children from infants to teenagers. These toys include, but are not limited to, infant appliances, games, balls, dolls, stuffed toys, transformers, racing track sets, play sets, water toys, and educational toys. The offered toys can be operated by battery, manual power, wire control, remote control, voice control, infrared ray control, and other applications.
The Company's Big Tree Magic Puzzle (3D) cater to consumers ranging from minor children to adults. Big Tree Magic Puzzle (3D) consists of 18 assembly parts made of ABS environmental-friendly plastic materials in multiple shapes including, but not limited to, squares, triangles, right-angled connectors, etc. The Big Tree Magic Puzzle (3D) adopts a plug-in design that goes beyond the traditional planar and linear plug-in to achieve the transformations among the common and unconventional shapes such as diamond, sphere and dynamic warping, etc. Each assembly part offers 10 color choices that encourage children to learn colors and shapes in an interesting and attractive playing environment. The Company has developed over 10 series of Big Tree Magic Puzzle (3D) including about 200 product items.
The Company's customers for the Company's toy sourcing business consist of distributors, trading companies, and wholesalers primarily located in mainland China, Hong Kong, Europe, South America, Asia and the United States. The Company's Big Tree Magic Puzzle (3D) is marketed directly to consumers in China through the Company's sales locations in Dennis Department Stores and its online store at Taobao Mall (www. Tmall.com).





>>>COMPANY VIDEO (Scroll Bottom--all you need to see):
http://www.bigtreetoys.com/en/aboutEn.html






Global Toy Industry
Global toy sales reached approximately US$83.3 billion, an increase of 4.7%, according to Global and Chinese Toy Industry Research Report. The world's toy market is estimated to continue expanding in the next few years with a substantial demand expected to occur in Asian countries, especially in China, taking a 28% share of global value sales. Recently, the region was also one of the most dynamic globally, recording around 9% value growth in comparison with just 4% globally.
China currently produces and distributes two-thirds of the multi-billion dollar toy industry's global demand. The five provinces of Guangdong, Jiangsu, Zhejiang, Shandong and Fujian, as well as Shanghai, collectively account for 95% of toy sales in China. Guangdong province, the most important Chinese toy production and export base, represents 70% of toy sales by China.
The United States is the world's largest toy consumption country with sales of $ 21.9 billion followed by Japan, China, Britain and France. The customers for Big Tree's toy sourcing business consist of distributors, trading companies, and wholesalers primarily located in mainland China, Hong Kong, Europe, Mexico, South America, Asia and the United States.
Strategically located in the Guangdong province, Big Tree has cultivated an extensive customer base in Asia and Europe and is strategically planning global expansion and distribution, especially in the Americas.
According to China Social Investigation Firm (SSIC), China has 400 million infants and children below 14-year-old with one-third residing in urban areas and two-thirds in rural areas. Currently, China's urban per capita annual consumption of children's toys is under $9, while rural per capita consumption of toys is less than $5. These figures are relatively low compared to United States where the per capita annual consumption of toys is around $280, and $288 in Japan, $361 in Britain, and even $51 in Brazil. China's 0-14 year olds demographic offers significant opportunities in terms of traditional toys and games sales.
The significant gap between market capacity and current sale scale in China has created an expansion potential of China's already billowing toy market. In actual terms, China is on pace to add a further US$5.3 billion to global traditional toy sales by 2016.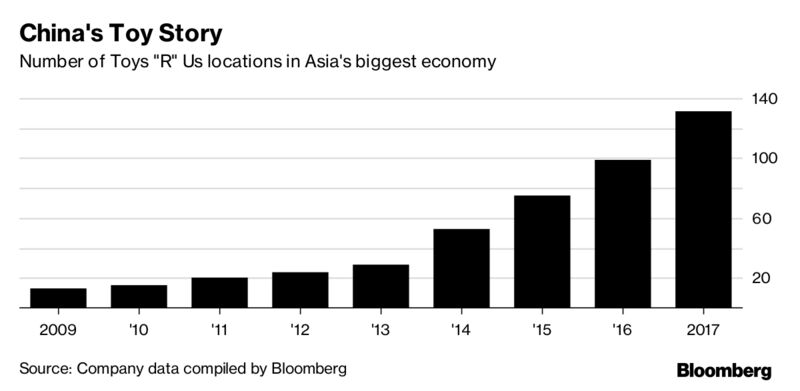 ---
Investment Highlights
Located in Shantou China, the "Toy Capital of the World"
21,000-Square-Foot Showroom Displays Thousands of Toys
Sales Agent for Thousands of Toy Manufacturers
Large Multi-Lingual Customer Service/Sales Team
Experienced, Tireless Management Team
R&D Team Constantly Improving Proprietary Toy Line
Established Network of Showrooms in High-Traffic Areas
---



Products
Big Tree Group's product offerings include more than 180,000 varieties of toy products, including the company's proprietary construction toy, as well as remote control toys, digital toys, sports toys, play sets, educational toys, dolls and infant toys.
Magic 3D Puzzles
Big Tree Group has developed and patented a proprietary construction toy, the Magic Puzzle (3D). The Big Tree Magic Puzzle has been well-received but is currently promoted and distributed in only the Chinese domestic market.
Big Tree Group sells its Big Tree Magic Puzzle (3D) directly to Chinese domestic end consumers including children and grown-ups through the company's own sales counters in Dennis Department Stores and online store at Taobao Mall. The Big Tree Magic Puzzles can be pieced together into countless different objects such as flowers and robots.
Global marketing and distribution of the Magic Puzzle is under evaluation and could create significant channels for sales.


The company's other product offerings consist of:
Remote Control (RC) Toys - Big Tree Group has access to the latest trends in remote control toys, including planes, helicopters, boats, cars, trucks, UFOs, motorcycles, dolls, hovercrafts, and anything else that moves. The toys' features include functional parts, MP3 functionality, multi-colored lights, variable sound applications and much more. The vehicle has central lock control, driving speeds up to 140 meters per hour and can rotate 360 degrees.
Sporting Goods – These products include soccer, American football, baseball, basketball, football, hockey, skating, boxing, bowling and combination sports sets.
Summer Toys – Big Tree Group's seasonal product lines offer water guns, water toys, beach toys, swimming pools and more.
Combination and Activity Sets – This wide selection of toy play sets includes kitchens building sets, medieval castles, tool and workshop sets, and others.
Dolls and Character Items - Big Tree Group offers a wide variety of dolls, including interactive dolls, accessories and character products, as well as prehistoric dinosaurs, animals and interactive products. Many of these products are electric and offer movement, facial expressions, and sounds.
Infant and Baby Toys - Products are made with environmentally safe materials, neutral soft colors, and smooth and comfortable surfaces.
---
Expansive Toy Showroom
Each year tens of thousands of toy buyers visit Shantou seeking to source various toys. The process of sourcing is difficult for both buyers and sellers. In many instances, manufacturers specialize in a small number of products and lack a strong sales presence while buyers find it difficult to travel to multiple manufacturers to seek out the most competitive pricing across a wide variety of products.
Recognizing this dilemma, Big Tree Group opened a showroom facility to help substantially grow its customer base, lead to a marked improvement in our financial performance, and cater to thousands of toy buyers in the region.
The showroom building, named "Big Tree International Toy City," is located in the Longhu District, Shantou City. The new showroom and offices collectively encompass an area of more than 96,000 square feet, boasting approximately 1,200 counters capable of exhibiting hundreds of thousands of toys.
With the addition of this new showcasing space, Big Tree Group has placed itself among the leaders in Shantou for manufacturers to show their products and buyers seeking to source toys from a variety of manufacturers through one company capable of managing the entire distribution process.
Showroom Network
In addition to its primary showroom for toy buyers, Big Tree Group has established a network of independently owned showrooms in high-traffic areas such as shopping malls and airports, where the company markets its Magic 3D puzzles.The showrooms serve as a strategic marketing tool, allowing kids to play with the puzzles and view finished models.Big Tree in upcoming years plans to aggressively expand sales efforts in this area by opening independent franchises and company-owned stores to provide substantial growth as it seeks to build on its brand and expand possibilities.



Quality Control Process Flowchart


---
Financial Highlights
For the second quarter of 2013, Big Tree increased its volume and managed more full-service and domestic sales for its customers, contributing to top-line growth.
Total revenues increased 99% to $11.9 million, compared to total revenues of $6.0 million recorded in 2012.
Operations resulted in second quarter 2013 gross profit of $889,000 compared to gross profit of $806,000 in the second quarter of 2012.
For the first six months of 2013, Big Tree recorded revenues of $19.3 million, compared to revenues of $10.7 million in the comparable six months of 2012.
For the full year of 2013, total revenues reached $39.7 million, an increase of 17% compared to total revenues of $33.9 million recorded in 2012.
The increase in sales was driven by a $5.8 million dollar increase in sales at our Shantou Big Tree Toys Co., Ltd. Subsidiary. Our Brunei subsidiary,
Big Tree International Co., Ltd., continued to employ the strategy of building our customer base for export sales of toys which resulted in our customer base increasing from 259 customers in 2012 to 338 customers in 2013.

---
Management Team
Big Tree Group's operations are spearheaded by long-time China toy industry veteran CEO Wei Lin, who is supported by a seasoned and experienced management team proficient in operations management, marketing, sales, team management, education and accounting. Big Tree Group's management team has established an aggressive growth strategy to expand sales and global product distribution by utilizing their expansive multi-lingual sales team to leverage industry contacts, identify strategic mergers and acquisitions, and maximize trade and industry opportunities.

Wei Lin, CEO
Wei Lin oversees day-to-day operations, production management, quality control, and third-party OEM management, leveraging his extensive network and experience in the China toy industry. Before joining Big Tree, Lin founded and served as general manager of a toy export and import company Shantou Dashu Toy Corporation, Ltd, from Nov 2003 to Jan 2007. From June 2001 to Aug 2003, Lin served as director and vice general manager of Guangdong Bao Qianli Electronic Corp, Ltd., an OEM manufacturer for TOYANI security equipment and system, for which Lin generated over $6.3 million in sales during his tenure. From May 2000 to Aug 2003, Lin was general manager for Shanghai Xikang Electronic Technology Co. Ltd, a company that develops and distributes mobile phone network software. From Nov 1996 to March 2000, he served as general manager of Guangdong Guangtong Call Center Yuedong Branch. Under Lin's leadership, the company became the largest call center in Yuedong Area. From Sept 1994 to Oct 1996, Lin was manager assistant of Shantou Telecom, a government-owned telecommunications company. Lin holds an MBA degree from China Central South University.
On June 18, 2014 Mr. Wei Lin, the Chief Executive Officer and Chairman of the board of directors of Big Tree Group, Inc. (the "Company") resigned. Mr. Lin's resignation was primarily due to his health issue and was not due to any disagreement with the Company on any matter related to operations, policies or practices. Mr. Lin is the founder and the Chairman of our subsidiary Shantou Big Tree Toys Co., Ltd., a Chinese company, since its formation in 2003 and served as our Chief Executive Officer and Chairman of the Board since December 30, 2011. Mr. Lin will continue work for the company as an independent consultant with no compensation.
On June 18, 2014 the board of directors appointed Mr. Xiuhuan Lin as Chief Executive Officer and Chairman of the Company's board of directors. Biographical information concerning Mr. Lin is as follows:

Jiale Cai, CFO
Jiale Cai has been the accounting director of Big Tree Shantou since July 2011 and chief financial officer since December 30, 2011. Cai has extensive experience in management accounting and was also accounting manager and director for state-owned, private, and foreign-owned enterprises including Guangdong Kinde Network & Technology Co., Ltd. Fukutomi (Shantou) Industrial Limited from, Shantou Longhu Dongnan Industrial Co., Ltd. and Shantou Zhongmin Group Corp. Cai obtained an asssociate's degree in accounting through the professional continuous education program from Guangdong Jinan University, China, in 2009.
BIGG are looking for new CFO

Xiuhuan Lin.

Mr. Xiuhuan Lin. Since 2003, Mr. Lin, age 40, has been a Deputy General Manager and Chief Sales Director of Guangdong Alpha Animation and Culture Co., Ltd, a Chinese public company and a leader of China animation industry, where he has been responsible for the marketing, management of the toy manufacturing and sales subsidiary.. From August 1997 to 2003, Mr. Lin was the Chief Sales Director of Guangdong Huawei Technology Co., Ltd. a Chinese public company, and a leading toy company based in Guangdong, China. Mr. Lin was responsible for the marketing and managing, and administration for the sales department. Mr. Lin received a Bachelor of Management degree in Marketing and Sales from Sun Yat-Sen University, Guangzhou, China.
Chaojun Lin
Chaojun Lin uses his experience managing operations as the deputy general Manager of Big Tree Shantou and has been a member of the company's board of directors since December 30, 2011. Lin formerly served as deputy principal of Chenghai Tantou School, deputy general manager of Guangtong Network Calling Station, and the principal of Guangtong Computer Training School. Lin graduated from Chenghai Normal School, China, in 1985.
Chaoqun Xian
Chaoqun Xian is current international trading director of Big Tree Shantou and has been a member of the company's board of directors since December 30, 2011. Xian is experienced in marketing and team management. In January 2006, she joined BT Shantou and has successfully established a stable and productive sales team and a large base of customers expected to lead to future growth in sales. Xian graduated from Xiamen University, China with a bachelor's degree in automation in 2005.

---



Latest $BIGG SEC Filings from 2017


4/10/2017 SC 13G/A Big Tree Group, Inc. Filed by: KCG Americas LLC

2/7/2017 SC 13G/A Big Tree Group, Inc. Filed by: KCG Americas LLC


---





Share Structure

OS: 94,978,090 As of 2/15/2018
Unrestricted: 88,220,878 As of 2/15/2018
AS: 100,000,000 As of 2/15/2018
Targets: .0068 / .047/ .06 / .11 / .19 / .45
- Surpassed

Market Cap is currently at $280,000 which is roughly the price of a clean, public shell on OTC. When factoring in for revenues ranging from $30 million to $39.7 million (standard rule of thumb should be trading at 2-6x revenue [conservatively 2x]--puts us at over $.60/share [assuming no OS increase, but even if the increase AS to 1Bil, AND max it out--puts us at $.06/share])