Welcome to

BB's Stock Haven

where "Timing Is Everything!"
Goal: TO PROVIDE A FORUM FOR BOTH EXPERIENCED AND NOVICE TRADERS TO SHARE THEIR OPINIONS ON STOCKS TRADED ON THE BULLETIN BOARD OR PINK SHEET MARKETS, AS WELL AS THE BIG BOARDS. FUNDAMENTALS, NEWS, RUMORS ARE WELCOME, BUT FOR THE MOST PART, THIS BOARD WILL BE TO SHARE TECHNICAL ANALYSIS. TIMING IS EVERYTHING WHEN BUYING OR SELLING A STOCK, AND TECHNICAL ANALYSIS CAN OFTEN DETERMINE THE APPROPRIATE ACTION TO TAKE.

ALL TECHNICAL INDICATORS ARE WELCOME. FOR NOVICE TRADERS, QUESTIONS ARE WELCOMED, AND SOMEONE WILL TRY AND HELP YOU WITH THE ANSWER. I WAS ONCE A NOVICE TRADER, AND KNOW THAT GUIDANCE WOULD HAVE HELPED ME SEVERAL YEARS AGO, SO I WOULD LIKE TO HELP YOU AS MUCH AS POSSIBLE. -- i_like_bb_stock
Rules:

1) Spam of any kind will not be tolerated
2) There will be times when posters are not in agreement, that is healthy, but please no personal attacks.
3) No specific price preference for the board but these are mostly OTC stocks.
4) Volume is the blood in a stock's veins, so I typically prefer stocks with historical volume, otherwise there is little liquidity for selling the stock if need be.
5) Posting charts and annotations if you have a service that provides it are highly welcome since this provides support for your buy/sell/hold signal.
6) As always, do your due diligence, and remember that there is high risk in these types of stocks. Never trade with money that you cannot afford to loose.
7) If the post is Off Topic, please post with OT prefacing the post.
Some relevent info:

1) For SEC filings I use www.otcmarkets.com.
2) For daily charts I use www.stockcharts.com. There is a free service which is time delayed, and then different levels of paid service.
3) To post a chart from stockcharts.com, right click on the chart, click "Copy Image URL". Within the post, right click and click Paste. Remove "http://" then place the chart URL between these tags [*chart]URL[*/chart] (remove the asterisks)
4) For level II, there are various services, IHUB has its own services, individual brokers as well, I use TDAmeritrade, which offers free level II if you have an account.
5) I use equityfeed.com which is critical for any otc trader. It has level II as well, real time news, scanning, and a plethora of things that are needed as a trader. There are various price points based on your needs.
6) For a great listing of stock terms or investor information, use www.investopedia.com or www.investorwords.com.
7) For more info on chart formations, see http://www.chartpatterns.com and http://thepatternsite.com.
8) To find splits, symbol changes etc., use http://otce.finra.org/DailyList
9) Remember also to sell into strength and buy into weakness. When possible, try not to sell at the bid. When a stock is strong, you can usually at least get filled somewhere between the bid/ask, selling at the bid will often hurt the stock, since the market makers make take the bid down further afterwards.
10) For info on stockcharts.com, see the Stockcharts board on the Hub: http://www.investorshub.com/boards/board.asp?board_id=1277
---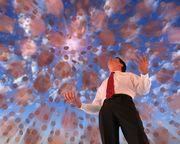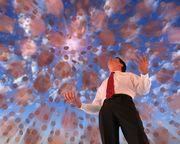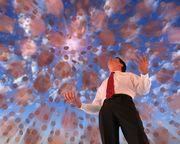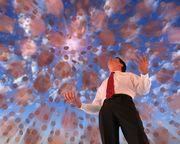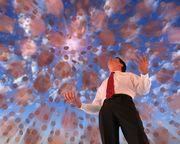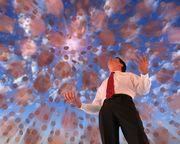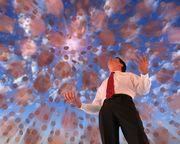 HAPPY TRADING AND LET'S MAKE SOME $$$$$!
****************************************************************
IF YOU HAVEN'T DONE SO, ADD YOUR NAME TO THE BOARD'S E-MAIL LIST BY CLICKING HERE!!!
We try and send out about 1-2 swing trade ideas every month.
****************************************************************
There is an understanding that this board is not meant to be kept totally antiseptic and immuned from topics other than stock talks; from time to time there are natural crossovers and outbreaks that we tolerate. Nonetheless, enough is enough, there is a limit - this board is not for sensitive, complex issues especially pertaining to politics, and is an improper forum for the discussion of that kind, not even counting political propaganda, advertisement, and promotion. Please move to a proper venue and
do not hijack this board for political purposes
.
Enjoy your political talks there on IH:
http://www.investorshub.com/boards/board.asp?board_id=444
http://www.investorshub.com/boards/board.asp?board_id=1301
http://www.investorshub.com/boards/board.asp?board_id=1245
http://www.investorshub.com/boards/board.asp?board_id=1595
http://www.investorshub.com/boards/board.asp?board_id=2319
http://www.investorshub.com/boards/board.asp?board_id=5057
BB Social/Off-Topic/Coffee Board:
http://investorshub.com/boards/board.asp?board_id=2708
Info on what some of the MM signals indicate:
http://www.investorshub.com/boards/read_msg.asp?message_id=779868
DISCLAIMER:
Opinions expressed on this board are just that. Opinions. I am not a licensed broker. Trading strategies discussed on this board are often high risk and not suitable everyone. If you are losing money in the market, you may wish to seek the advice of a licensed securities professional.
No one is responsible for your gains or losses in the market except YOU. If you follow stocks, strategies discussed on this board, you may LOSE ALL YOUR MONEY. Please weigh the strategies discussed here carefully against what you are willing to risk.
Please do your own due diligence before buying or selling ANY SECURITY in the open market, there are no guarantees.