Company Highlights


Wholly owned subsidiaries and joint ventures across many high potential and growing industries:

Game board caf

é

s (Snakes & Lattes)

Hardscaping and heavy equipment services (Interloc-Kings)

Multimillion in quarterly revenues

Authorized shares 800 million

No toxic debt, reverse split or recapitalization in the 38-year history of the company

Total of 8 board game cafe locations in the U.S. and Canada:

Tempe, Arizona, US

Tucson, Arizona, US

Chicago, Illinois, US

Virginia Beach, Virginia, US

Provo, Utah, US

College location in Toronto, Ontario, CA

Annex location in Toronto, Ontario, CA

Midtown location in Toronto, Ontario, CA
---

Subsidiaries

Board Game Café
Snakes & Lattes is Canada's premiere board game café. Enjoy healthy and comfort food, drinks and spirits, coffee and tea while playing games from their vast selection. The games are organized so you can quickly find your favorite or discover something new. Don't know what to play or want a suggestion? Snakes & Lattes has game gurus at every location willing to help! Waiting lines are typical at each location and each is highly positively reviewed on social review sites. Snakes locations also have periodic exciting events like Game Designer nights for upcoming game creators to test out their creations with real game enthusiasts..
Corporate owned/Franchising/Joint ventures
There are currently 3 locations in Toronto, Canada and the FIRST location in the U.S.A. opened in Tempe, Arizona on October 12th, 2018, with their largest and most extravagant acquisition in Chicago as their SECOND U.S.A location. The company has created a Snakes & Lattes USA Expandion and Buildout (SLUEB) team for rapid expansion via corporate location funding and joint ventures across North America, with the ultimate goal of reaching Europe and Asia. The Expansion team is currently on tour with interested parties for corporate locations in major cities across the USA. They are in active negotiation with multiple interested parties and continue to receive high interest as awareness of the brand and expansion effort grows.
Game retailer
Snakes & Lattes sells games direct at each location and online. As a master distributor, Snakes & Lattes buys below wholesale; capturing a higher margin on sales.
Event planning
Snakes & Lattes flagship Midtown location is the alpha model which all franchises and joint ventures will be based. The 10,000 sq.ft. café offers event services for parties; both private and corporate. Snakes provides a unique and enjoyable experience: Supplying a variety of foods, beverage, and games. On site Game gurus will help ensure a maximum good time. More and more corporate and private events are discovering Snakes as a great place to hold their events! This is one of the many rapidly growing segments of the business. Snakes also has a 'Snakes-On-The-Go' experience, a mobile version where they will bring the Snakes experience to you.
Marketing
Snakes & Lattes has game launching services for up and coming game publishers. Snakes' experienced Gurus provide critical feedback and test play. Snakes marketing services for potential new game publishers including decor, themed cocktails, pastries, drawings, sales displays, online videos in the same way Hollywood launches movies. This provides Snakes with a unique advantage in being able to secure exclusive distribution rights with game designers once the game is launch ready.
What sets Snakes and Lattes apart?
There are many game board cafes out there, and more popping up all the time. This is a good thing! Game Board Cafes (GBC) is a fledgling industry, and has many years of growth ahead of it. There will be many one-off cafes and just as there are coffee shops, there will be some great ones! However, there is only one Snakes & Lattes Game Board Café. There is only one GBC that is also a brand, where the café location is only one part in the entire supply chain.
Snakes and Lattes has everything: Design, Publishing, Distribution, Fulfillment, Online and Retail Sales, Casual Food and Entertainment and Event Services.
More information can be found at: www.snakesandlattes.com

History of Snakes & Lattes:

• Unique idea, strategy fuel game cafe's success
---
Interloc kings was established by Roger Mortimer in April of 2009. Interloc Kings is the premier landscape construction and snow removal service provider serving the GTA and York Region of Canada since 2009.

The team of designers and installation technicians delivers cutting edge landscape designs.
The company is rated A+ by the Better Business Bureau since becoming a member in 2011.

The company has a 9.7/10 rating on HomeStars.

Specializing in stone and wood installations between $5,000 and $150,000 per project, Interloc-Kings Inc. has quickly become a top, high quality installation company of outdoor living areas.

Mr. Mortimer brought this company into the Amfil Tec. umbrella in 2013 and as a result, he became CEO of Amfil Tech. at that time.

As the company continues to grow, the vision is to spin Interloc Kings off into a public company (shareholders will receive free shares of the new company) and grow Interloc Kings into a franchising network that will cross the United States border.

More information can be found at www.interloc-kings.com
---
Financials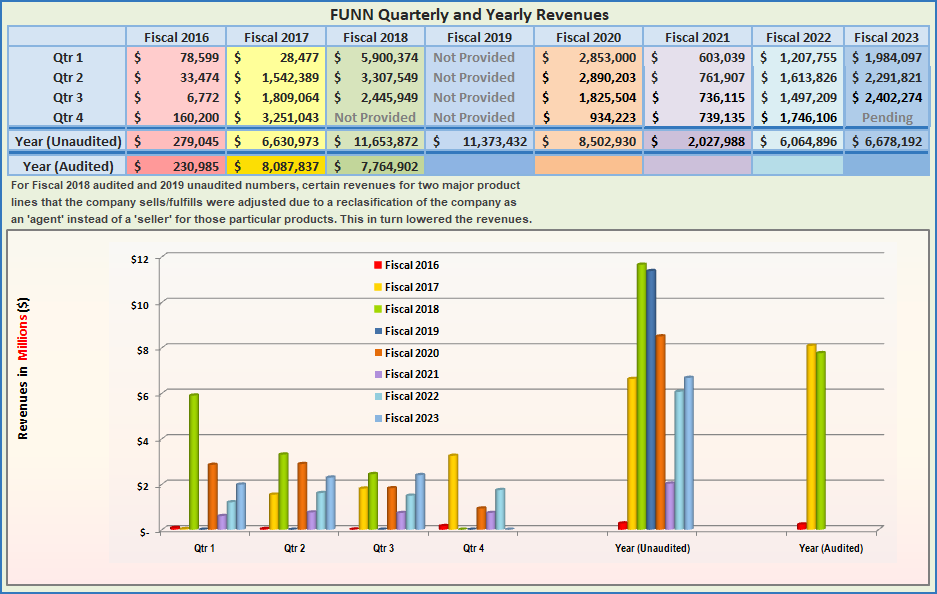 ---

Presentations
| | |
| --- | --- |
| FUNN Timeline Presentation | Snakes and Lattes Investor Presentation |
| | |
| --- | --- |
| A visit to Snakes & Lattes Midtown - with Zee | Sam's Day Trip To Snakes & Lattes Midtown in Toronto |