CURRENT AS OF MONDAY MARCH 1st 2021
Verified Profile

12/2020
Transfer Agent Verified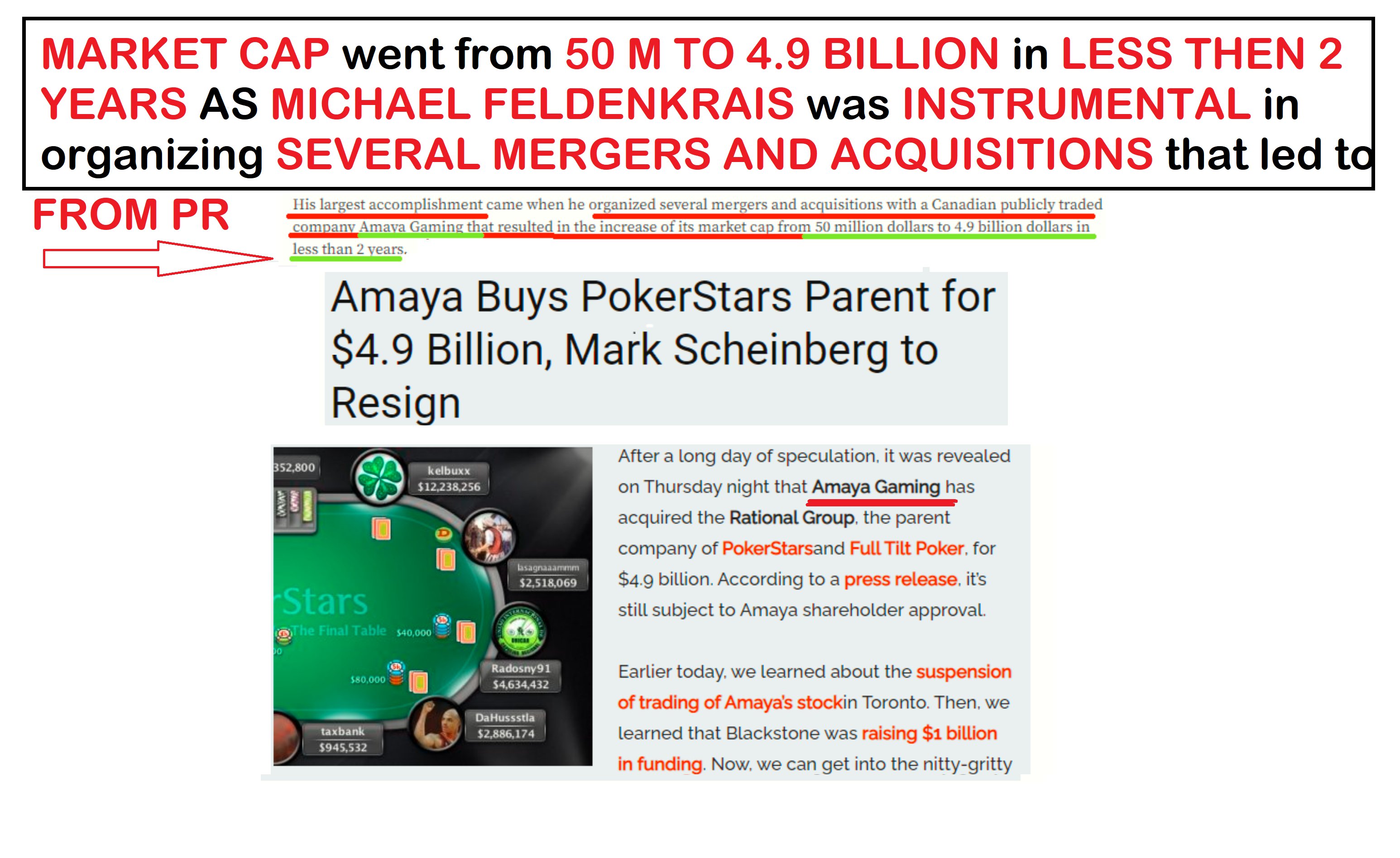 CIGN HEMP FARM
CIGN is a
full service germination nursery of affordable hemp transplants to farms across the U.S. headquartered in Homestead, Florida.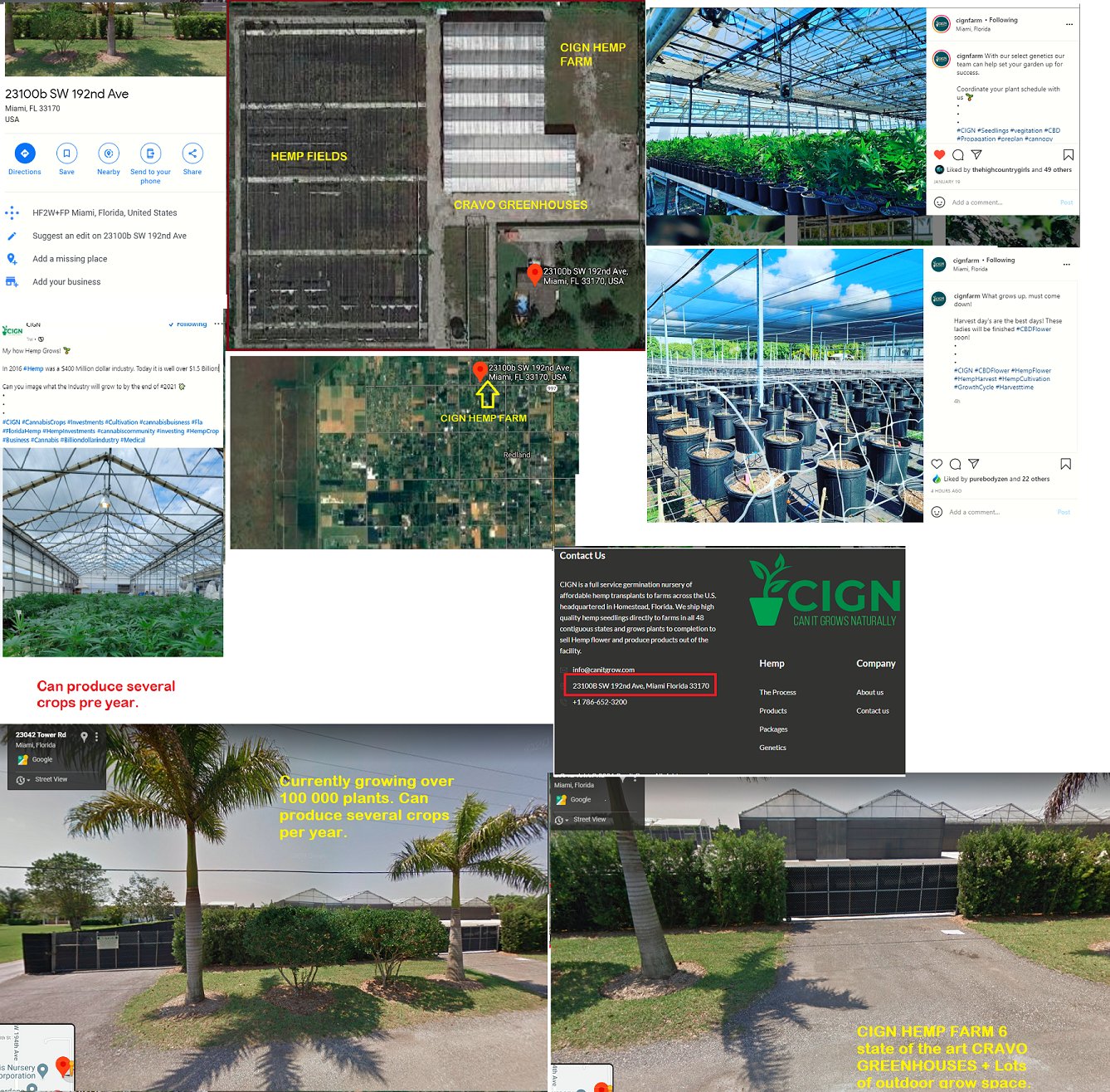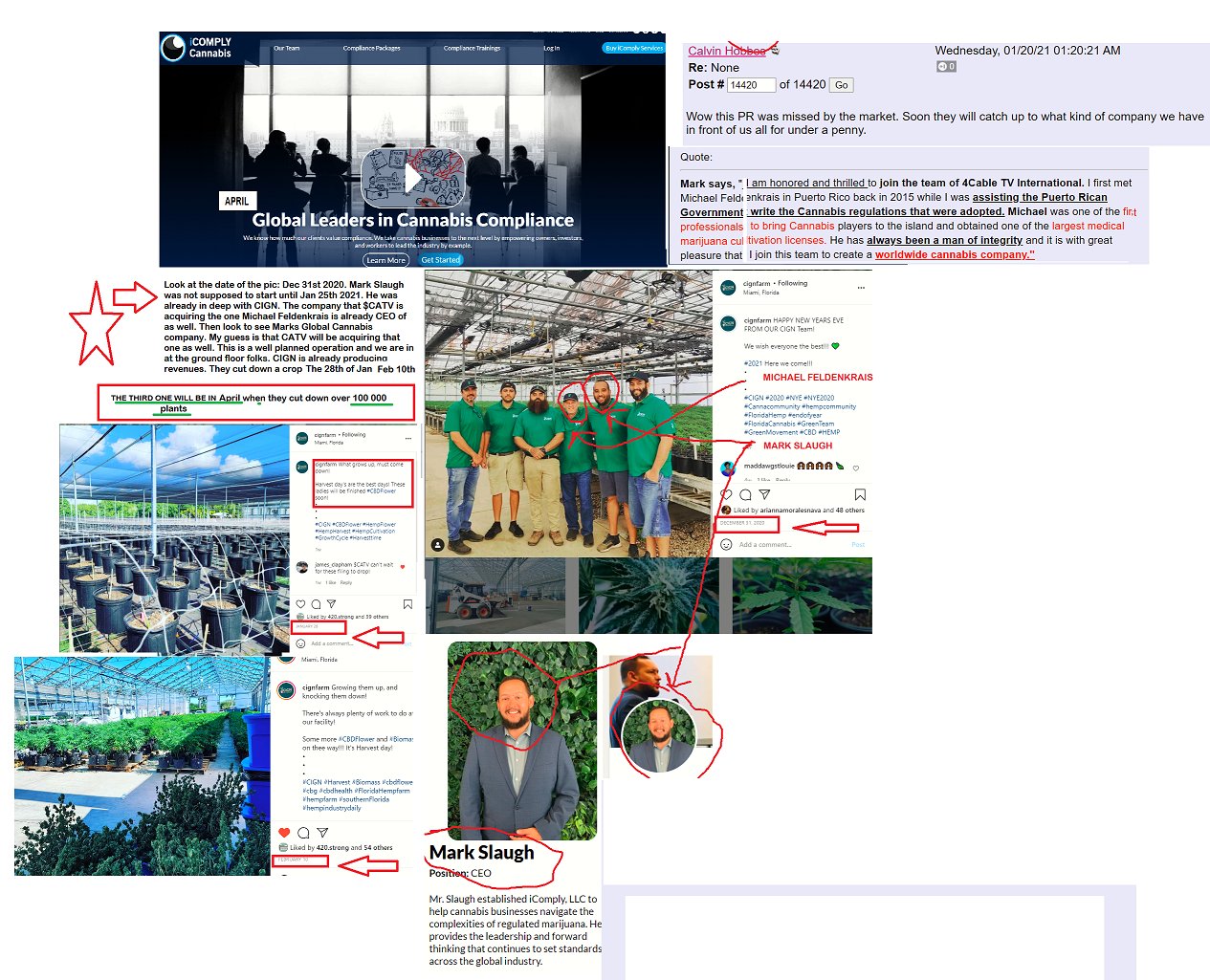 READY TO GO FULL CANNABIS WHEN LAWS PERMIT COULD BE AS EARLY AS 2022 SEE HERE
https://www.wfla.com/news/florida/florida-lawmakers-file-bill-to-legalize-recreational-marijuana/
Below taken from CIGN instagram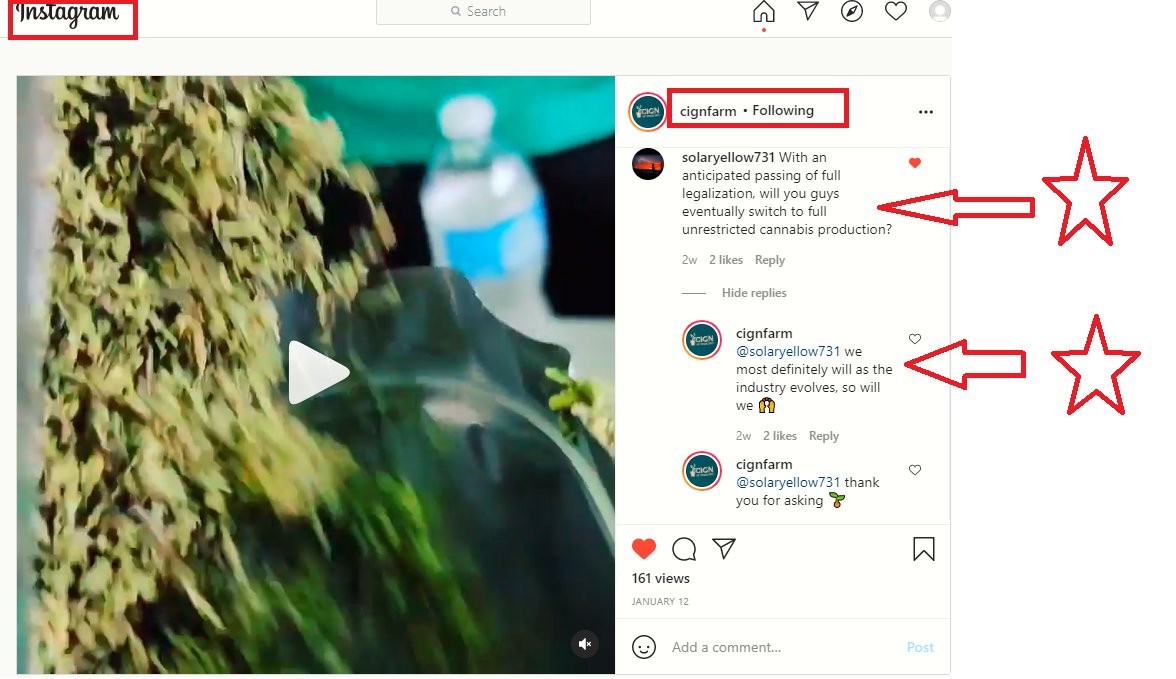 PPS VALUATION ACCORDING TO THIS SHOULD BE .158 min
https://marketrealist.com/2019/03/comparing-the-valuation-multiples-of-cannabis-stocks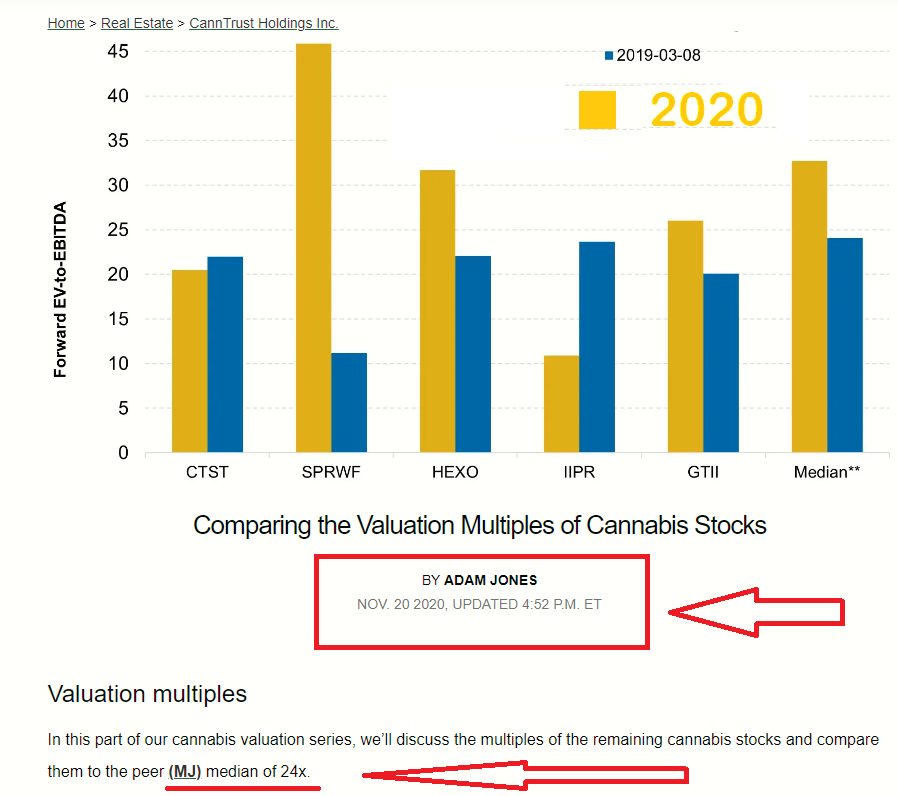 ok according to this Valuation multiples

IN NOVEMBER OF 2020

In this part of our cannabis valuation series, we'll discuss the

multiples of the remaining cannabis stocks and compare them to the peer (MJ) median of 24x.

I am going to use avg of what CEO said.

He said 20 - 40 mill for only CIGN not including the other 2 revenue sources we already have CATV revenue is $30 mill revs . divide by 2 851 179 938 OS = .010521 with a median ONLY of 15 which is actually 9 lower than the avg as per attached chart .010521 x 15 = 0.1578293933688586 or

.158 PPS



if we use actaul MJ median we are at 24x

the avg as per attached chart


2 851 179 938 OS = .010521 .010521 x 24 = 0.2525270293901738
or



.252 PPS.



They have already cut down two crops and are now turning them into prodcuts for sale.
Jan 28th and Feb 10th.
see here from latest PR MARCH 2nd 2021
https://www.prnewswire.com/news-releases/4cable-tv-international-inc-announces-pink-status-and-the-initiation-of-the-change-of-name-of-the-company-301238187.html
We wish to also announce that we have begun the process to change the name of the company. This process needs approvals that may take some time to obtain, we will work hard to make those changes as fast and smooth as possible.
The company will be making some other announcements shortly as we finalize some additional mergers and acquisitions.
The CIGN farm reports that flowers are looking great for the April harvest. Herein, please find pictures taken on March 1, 2021 at the farm.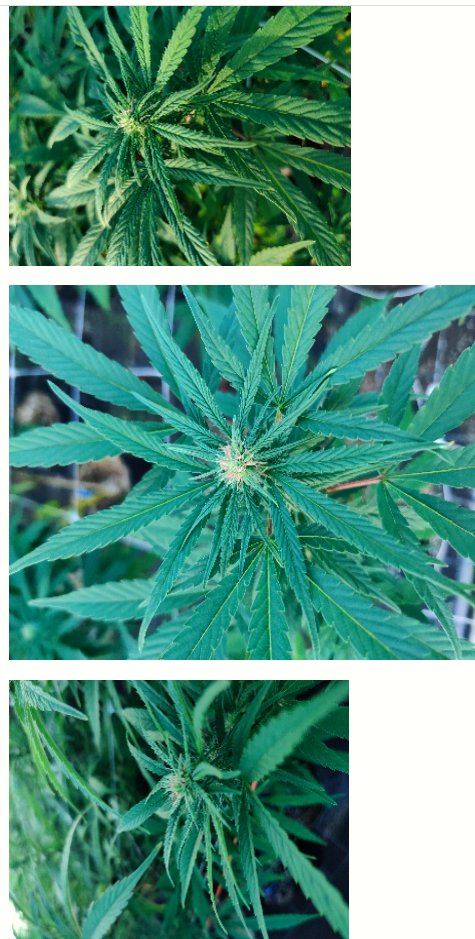 more pics from CIGN FARM

JUST TWO Of the 6 CRAVO GREENHOUSES THEY HAVE
COST JUST FOR GREENHOUSES IS APPROX
1.5 mill to 2 mill to build them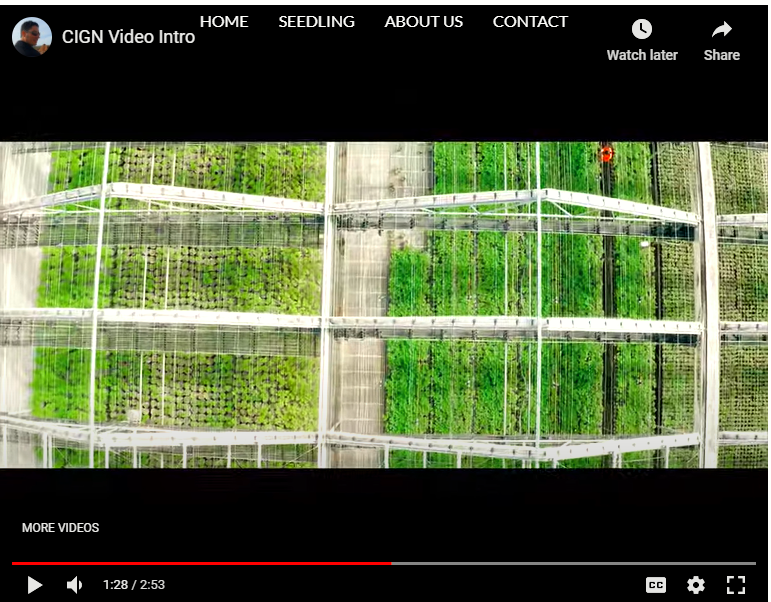 This kind of infrastructure is not cheap.

STATE OF THE ART

http://www.canitgrow.com/aboutus.jsp

With a 6-acre State of the Art "Cravo" Greenhouse facility with over 167,000 sq ft of covered area, the farm is currently growing over 100,000 plants.

THE MANUFACTUTURER
https://www.cravo.com/en/house-models


AN idea of how much it costs..

We have 6-acres that = 2.42 hectares or 261,360 Sq fT. So basically about 1.5 mill to 2 mill to build ..

With a 6-acre State of the Art "Cravo" Greenhouse facility with over 167,000 sq ft of covered area, the farm is currently growing over 100,000 plants.


comparison to another CRAVO HOUSE
https://www.hortidaily.com/article/6033035/cravo-greenhouse-offers-unprecedented-scale-of-control-in-australia/

After seeing a Cravo house in Mexico, Mr Scavo spent $3 million covering a 4.3 hectare paddock of roma tomatoes and capsicums. Mr Millbank said the house was paying itself off with a big increase in yield and a 70 per cent reduction in water use and sprays.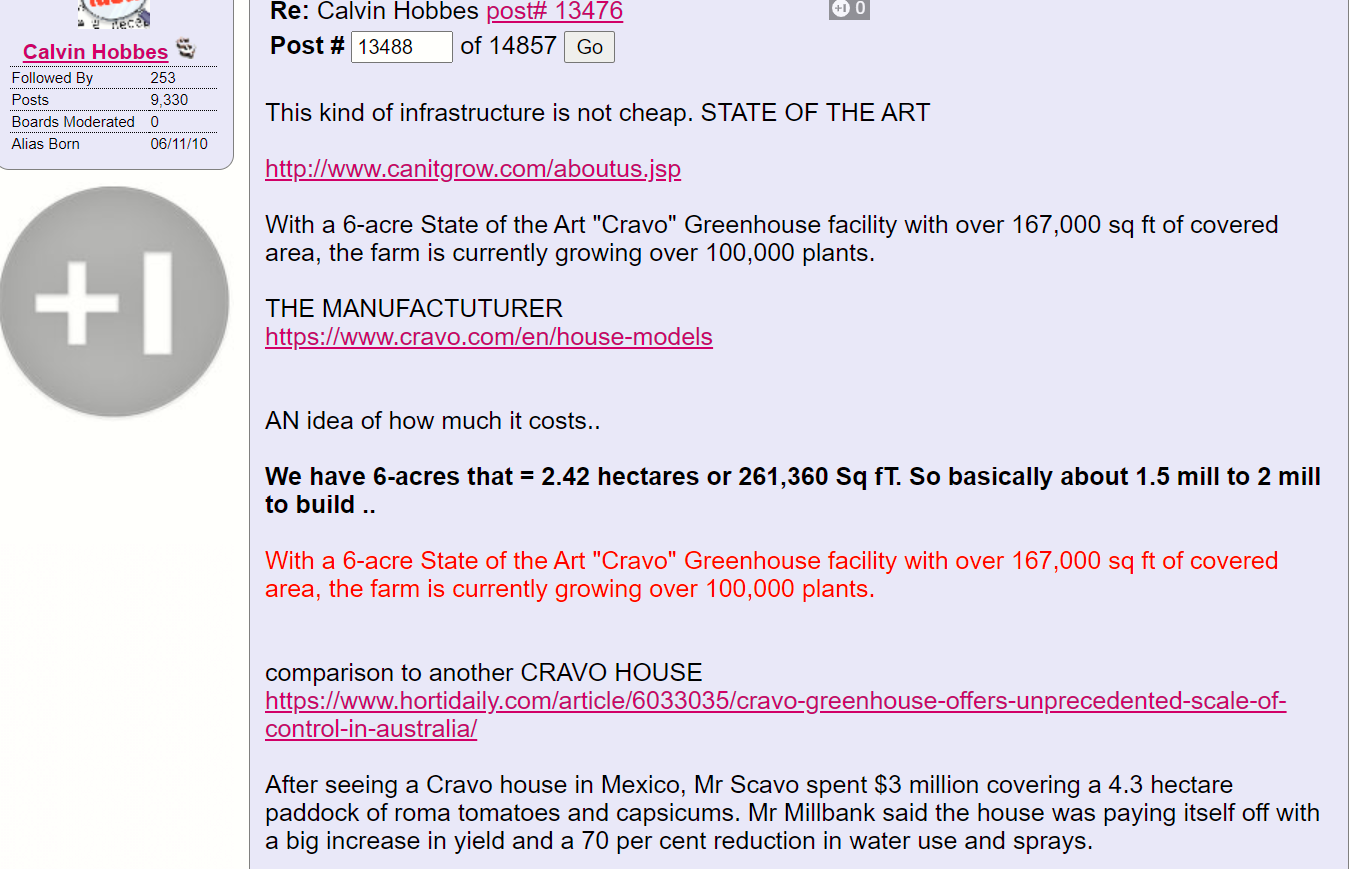 THEY HOST ABOUT 100 000 plants AT ANY GIVEN TIME
(PLENTY OF PROPAGATION )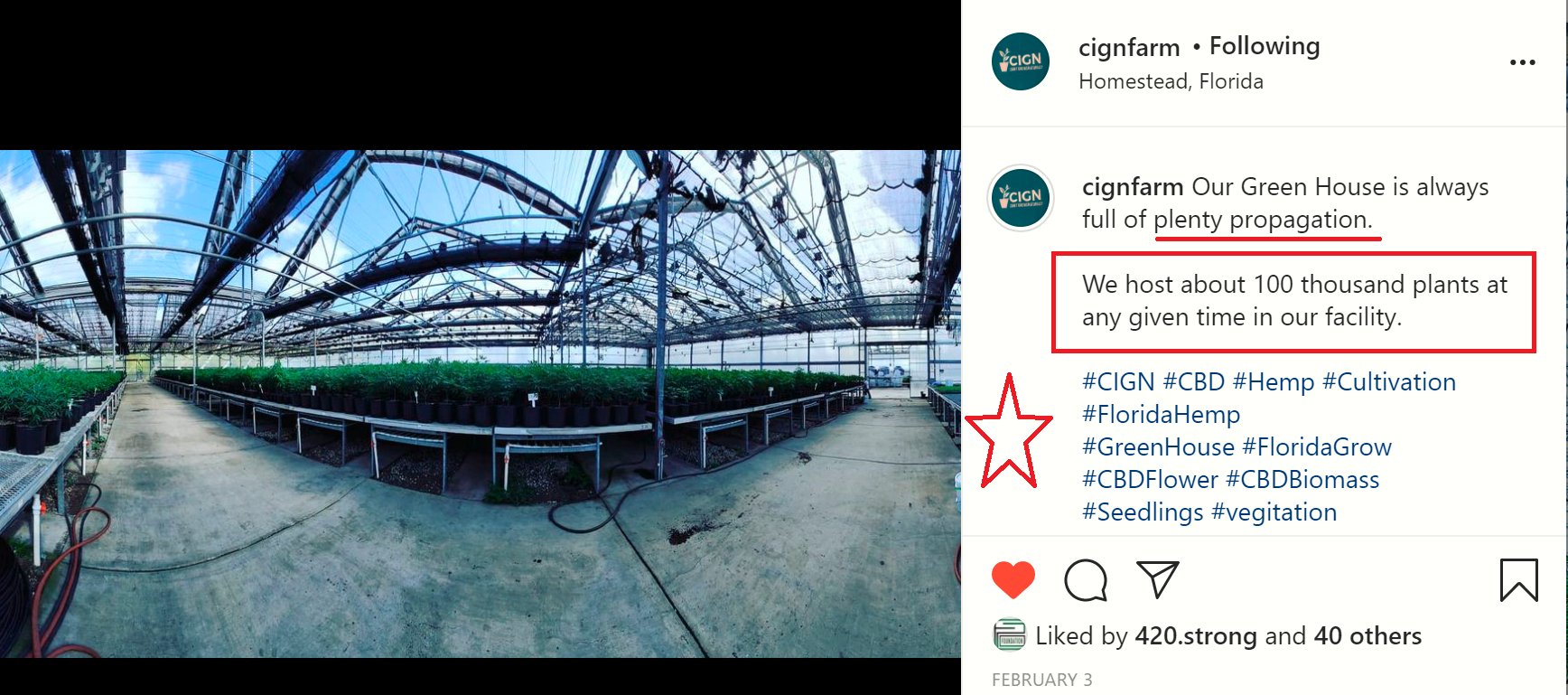 About 4Cable TV International, Inc.
4Cable TV International, Inc. (OTC: CATV) is determined to become a fully integrated Global Cannabis business from seed to sale. Farming is where it all starts, and distribution is where it all goes. The two previous harvests are in manufacturing to create our products for sale in the market. We expect to meet our forecasts in revenues in the second quarter of 2021.


THEY ARE USING THE ENTIRE FARM both inside and outside.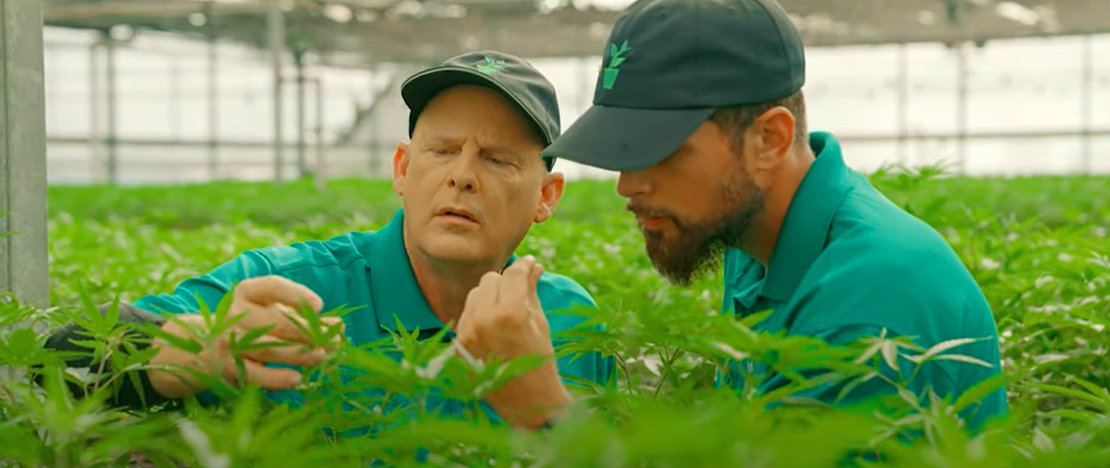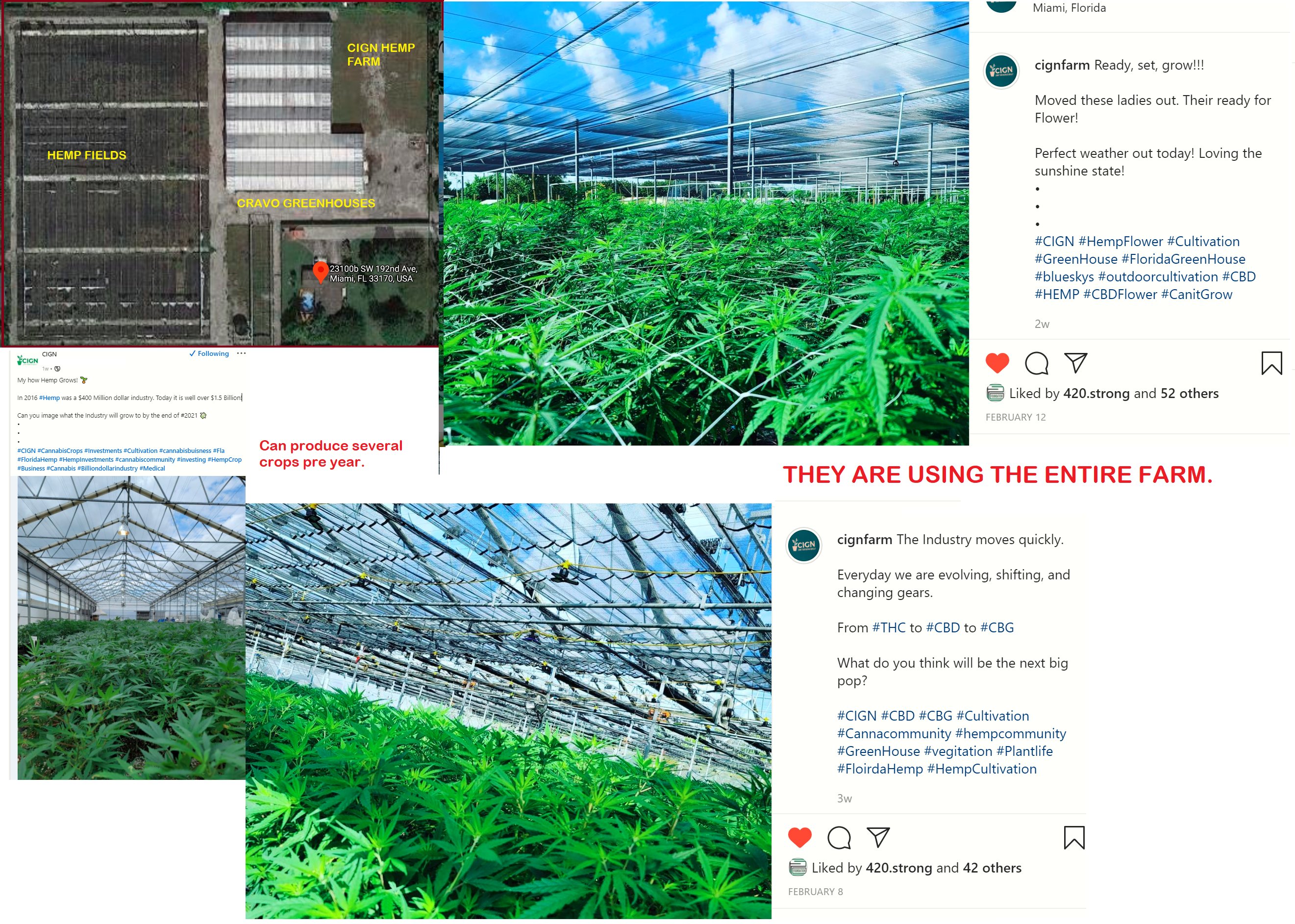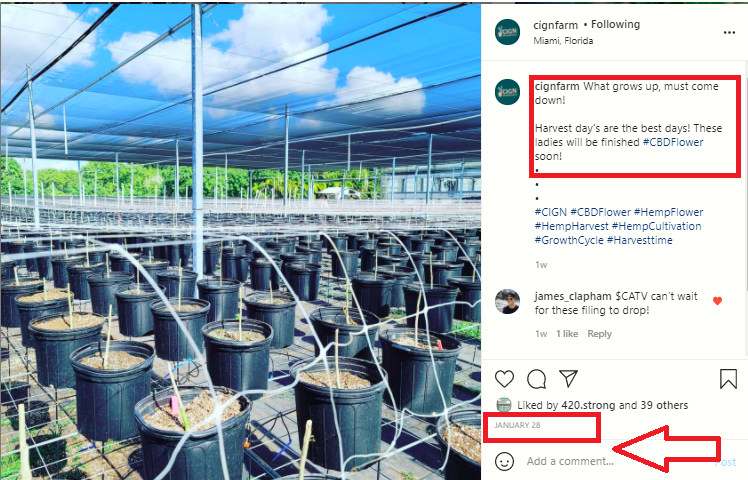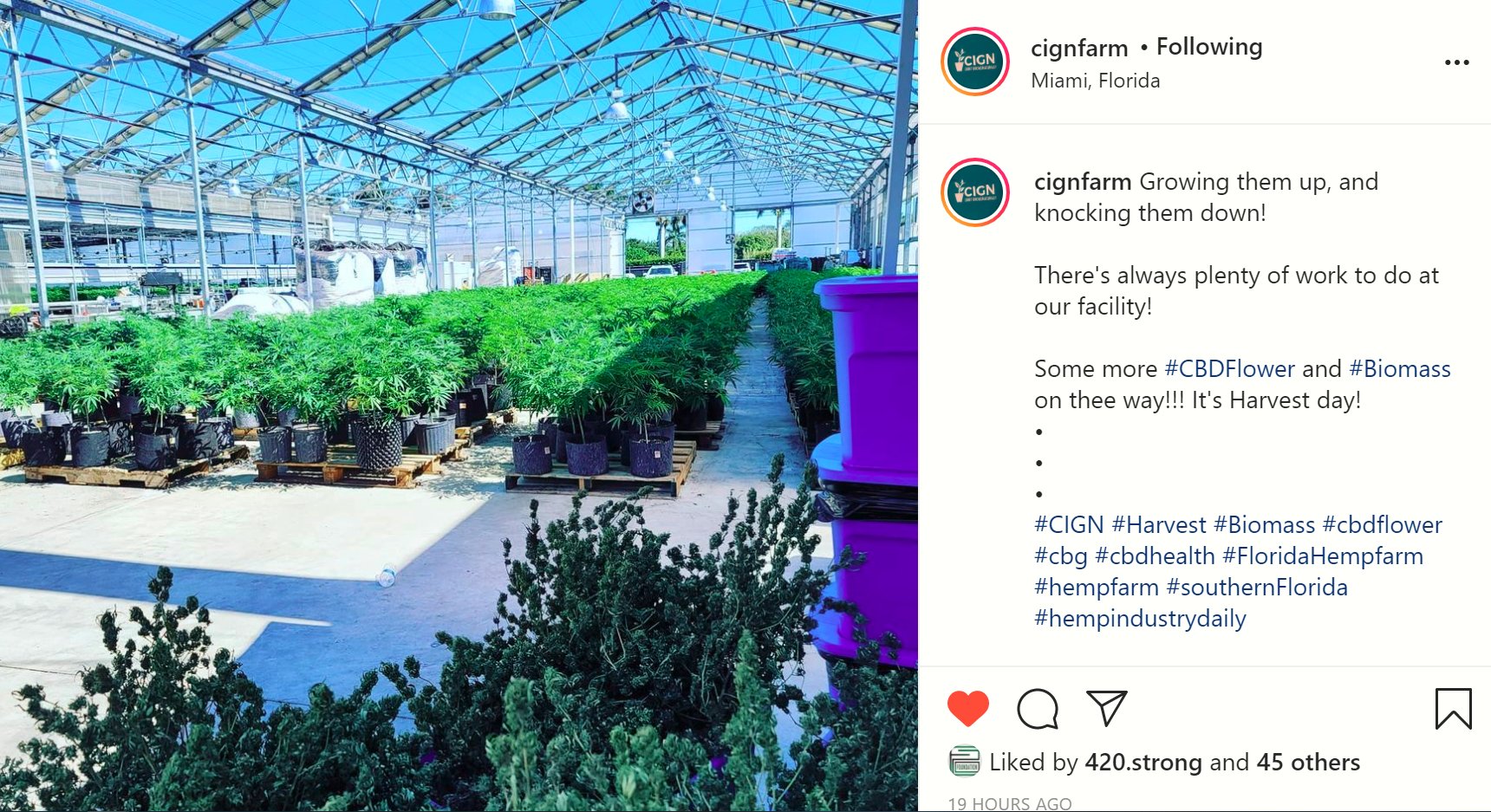 NEW PRODUCTS COMING OUT SOON AS WELL

>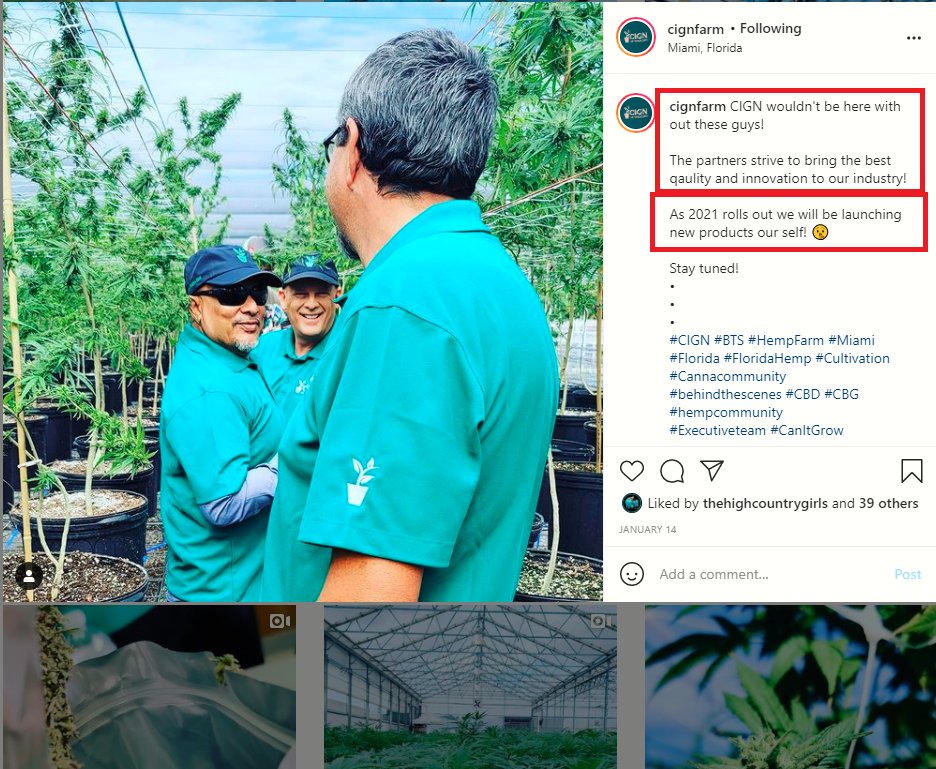 Different packages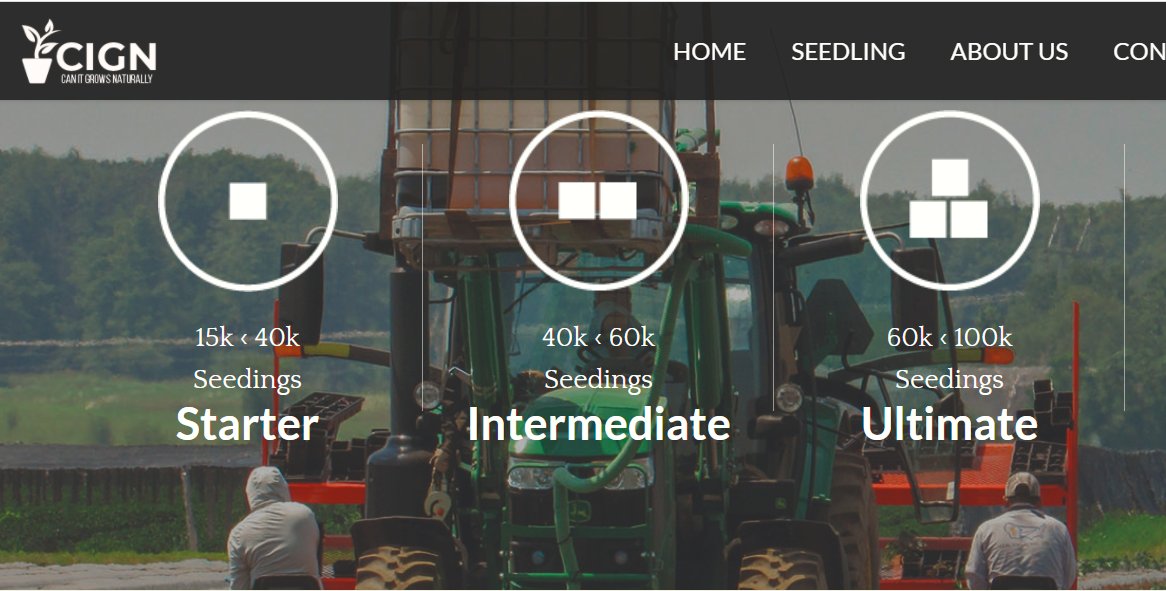 THEY EVEN CAN SELL THE SAME PRODUCT TWICE AS THEY HAVE CONTRACTS TO BUY BACK BIOMASS FROM CLIENTS THEY SELL HEMP SEEDLINGS TO.
FROM THE PR DEC 28th 2020
CIGN, opened its doors in
April 2020
and became the 2
nd
issued license in the
State of Florida
and is under contract with the
University of Florida
as a research facility. CIGN, is in a unique position to grow several crops a year and provide consistent results that focus on harnessing CBD, CBG, CBN and other Cannabinoid compounds produced by the plant to apply it in human wellness.
www.canitgrow.com
CIGN has contracts with its seedling clients to buy back the harvested materials and place their harvested outputs in the marketplace through its wide distribution network.
Our hemp flower products range from indoor grown hemp strains to bulky high quality outdoor grown strains. CIGN sells hemp strains from 2-star grade all the way up to 5-star private reserve grade.
BREAKING DOWN THE REVENUES
:They are making their own products folks. CEO said and I quote
"We do not have a manufacturing facility that belongs to CATV yet."
We
outsource the production of the oils to a third party and the production of our formulas to a different third party that co-packs our products.
(SEE PIC BELOW and LINK for how this all goes together)
This is what makes it so valuable.
100 000 plants at 1 pound per plant = 100 000 pounds.
=10000 POUNDS of crude oil.
= 7500 pounds of isolate/distillate (at a 20% yield loss)
=3400KG 's of Isolate 0r 3 400 000 Gr @ $7.50 - $10 /G
=$25 500 000 on 7.50 per gram
or
=$34 000 000 @ 10.00 per gram
https://nemadji.co/splitting-your-hemp-crop-makes-sound-financial-sense/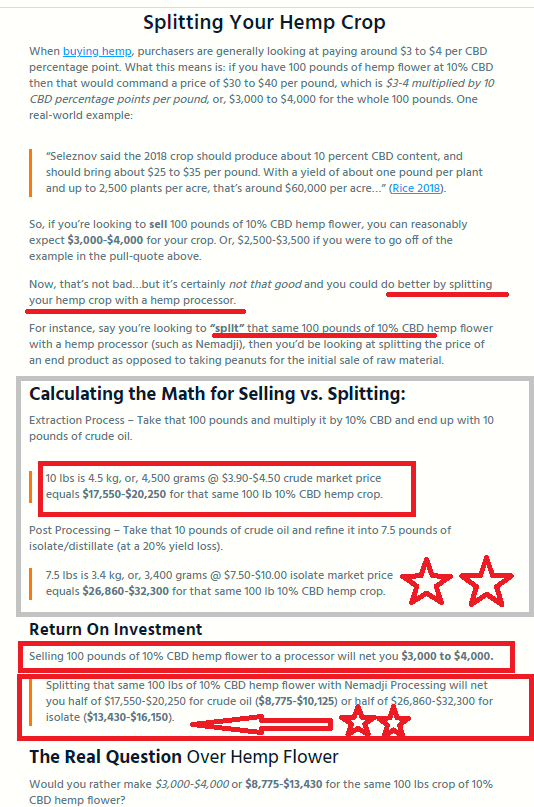 If it was just biomass we would be screwed as investors. They have the equipment though so we will amke millions not thousands.

They also they have this program.



Now add in that they are buying back bio mass from clients. When buying hemp, purchasers are generally looking at paying around $3 to $4 per CBD percentage point. What this means is: if you have 100 pounds of hemp flower at 10% CBD then that would command a price of $30 to $40 per lbs, which is $3-4 multiplied by 10 CBD percentage points per pound, or, $3,000 to $4,000 for the whole 100 lbs. One real-world example:

With this part of the business plan $CATV will inturn:

Take the $3000 - $4000 cost into,
$26,860-$32,300 extra revenues = That is about 22 k to 28 k in PROFITS for each 100 Pounds of BIOMASS they buy back from clients they already have contracts with.
They also are now partners with a big online marketing company that works with fortune 500 companies.