This board is seeking speculative plays with a PPS range of .0001 to .0009 (O/S, A/S, Float, 52wk High, Revenues, etc.) together with your picks is appreciated.
**Please be sure to member mark $treet Trader so that his posts will be highlighted here for you on this thread and also please bookmark $treet Traders other fantastic money making board: "DAYTRADER'S FORUM" as well**

UPDATE; 5-1-22
courtesy of charting /\ wit tweezer top calls /\ Tony
@Montana_Trades
Really good study sheet on Candlestick Patterns

[-chart]pbs.twimg.com/media/FRn8188XMAAdZvk?format=jpg&name=small[/chart]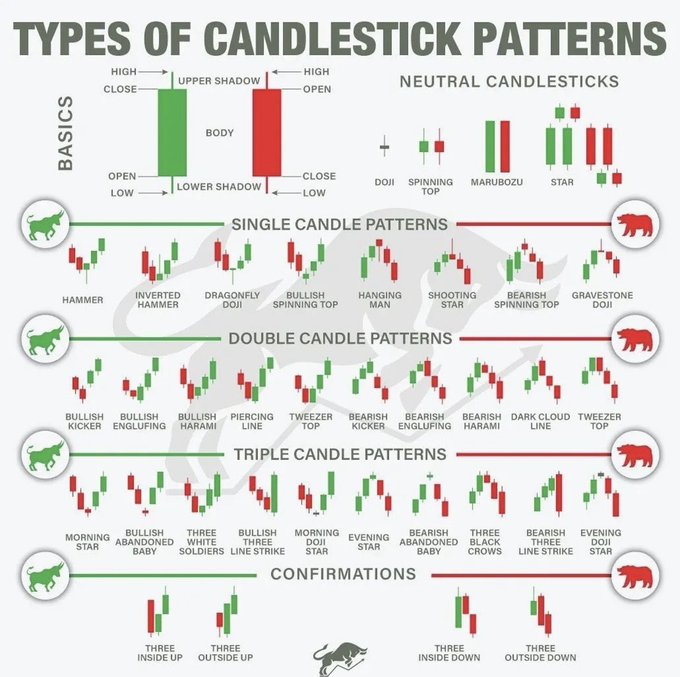 JOINED THE PARTY GOERS HERE; 02-08-2022 THANK YOU STREET !!!!!

SINCE 09-2021 THE S.E.C. DELISTED MANY NON-CURRENT COMPANIES !!!!!
https://www.otcmarkets.com/
https://www.otcmarkets.com/market-activity/current-market
THIS ONE MOST IMPORTANT FOR CHOOSING WINNERS !!!!!
https://www.otcmarkets.com/market-activity/news ;
DISCLOSURES;
NEWS RELEASES
FINANCIAL REPORTS
SEC FILINGSSEC FILINGS

AND IT IS THE START OF THE BIG BEAR MARKET IN HISTORY IMHO !!!!! STILL BEAR AS OF TODAY 02-08-2022 !!!!!
links;

https://otcbb.swingtradebot.com/equities/IGEX:OTC

02-07-2021
PER IHUB MGMT
DISCLAIMER: ONLY FOR MICK
https://investorshub.advfn.com/boards/profilea.aspx?user=1012
*The Board Monitor and herewithin , are not licensed brokers and assume NO responsibility for actions,
investments,decisions, or messages posted on this forum.
CONTENT ON THIS FORUM SHOULD NOT BE CONSIDERED ADVISORY NOR SOLICITATION
AUTHORS MAY HAVE BUYS OR SELLS WITH THE COMPANIES MENTIONED IN TRADING POSTERS SHOULD DUE DILIGENT BUYING OR SELLING.
ALL POSTING SHOULD BE CONSIDERED FOR INFORMATION ONLY. WE DO NOT RECOMMEND ANYONE BUY OR SELL ANY SECURITIES POSTED HEREWITHIN.
ANY trade entered into risks the possibility of losing the funds invested.
• There are no guarantees when buying or selling any security.Any

DISCLAIMER;
JUST TO MAKE SOME THINGS CLEAR
I AM NOT AH FINANCIAL ADVISIOR
& NOT AH BROKER.
I AM JUST AH REGULAR GENT DAT LIKES TO
CHAT CHATTER ON MANY COMPANIES.
SOME I OWN AH LOT I DON'T.
SO NOT RESPONSIBLE ANYTHING I DESCRIBE.
DA MICK.
.

DISCLAIMER:

Opinions expressed on this board are just that. Opinions. No moderator on this board is a licenced broker. Trading strategies discussed on this board are often high risk and not suitable for all investors. If you are losing money in the market, you may wish to seek the advice of a licenced securities professional.

NO ONE is responsible for your gains or losses in the market except YOU. If you follow stocks, strategies discussed on this board, you may LOSE ALL YOUR MONEY. Please weigh the strategies discussed here carefully against what you are willing to risk.

Many of the stocks discussed here are high risk and some WILL decline in value. Some are very high risk, and you could potentially lose ALL OF YOUR INVESTMENT.

Please do your own due diligence before buying or selling ANY SECURITY in the open market