GEPT - $115 mil Lawsuit Updated DD
SHARE STRUCTURE
Market Value $253,680 a/o Apr 08, 2011
Float: 5 million estimated per new CEO
Shares Outstanding: 19,513,812 a/o Aug 13, 2007
Authorized Shares 50 million (current)
Par Value 0.03
OTC Markets Company Info:
http://www.otcmarkets.com/stock/GEPT/company-info
Nevada Secretary of State:
http://nvsos.gov/sosentitysearch/CorpDetails.aspx?lx8nvq=LHyXHJWZtP4RRIuhIDLY2g%253d%253d&nt7=0
Company Websites & Contact Information:
19933 Harrison Avenue
City of Industry, CA 91789
United States - Map
Phone: 909-594-8468
Fax: 909-594-4618
http://www.globalepoint.com/website/business/system.html
http://www.airworksinc.com/
-------------------------------------------
COMPANY OVERVIEW:
Global ePoint Inc. (GEPT)was founded in 2002 and is headquartered in the City of Industry, California. Global ePoint designs, develops and manufactures digital video security surveillance solutions for the aviation, government, law enforcement, retail, transportation, and homeland security markets. On the cutting edge of digital technology, GEPT is leveraging new compression technologies and IT network applications to develop next-generation secured network digital surveillance systems. GEPT operates through three business divisions:
Aviation Division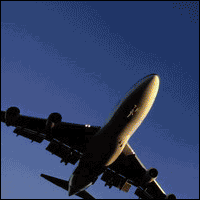 The aviation division, known as Global Airworks, is a developer and manufacturer of aviation solutions and services specializing in commercial aircraft video surveillance systems and interior modification, serving both domestic and international carriers as well as original equipment manufacturers suppliers. The growth of this market segment is fueled by the cockpit surveillance system mandates in ten countries and pending mandates in the United States and China. The Aviation division provides digital technology and other electrical applications to the airline industry.

This division serves domestic and international carriers, as well as original equipment manufacturers. This segmentâ??s products include cockpit door surveillance systems, electronic flight bags, and wire and cable harness assemblies; seat actuation systems; portable passenger entertainment appliances; smoke detection and fire suppression systems; avionics upgrades of cockpits and systems; noise reduction modification kits; overhead bin systems; and interior retrofits, including repair/modification/upgrade/overhaul of aircraft interior components. A market leader in aircraft solutions, Global Airworks develops and manufactures dynamic aircraft solutions that provide high level security and ROI for the commercial airline industry. Global AirworksÌ solutions include a market leading cockpit video surveillance system (CDSS), a robust electronic flight bag system (EFB), cost effective in–flight entertainment systems (IFE), and a myriad of other products and integration services for the aviation market.

The Global Airworks' CDSS: Cockpit Door Surveillance System provides video surveillance cameras throughout the cabin and cargo area along with touch screen access monitors mounted in the cockpit for the pilots to enable the pilots to maintain a complete visual of the aircraft. The CDSS not only allows the flight crew to maintain the safety of the cockpit but it also provides a comprehensive safety tool for incidents of air rage, fire, or mechanical.

The Airworks' CDSS Product Highlights:

• Ten countries have mandates for cockpit surveillance for commercial aircraft
• Captured over 80% of the German market for their mandate
• Pending mandates in China and the United States

Another innovation solution from Global Airworks is the Electronic Flight Bag (EFB), for commercial aircraft, designed specifically to provide pilots with critical flight information in a digital format. The EFB system delivers a strong ROI for the airlines as it eliminates the need for pilots to carry–on large amounts of paper flight documents on each flight. In addition, this paperless cockpit solution can also be utilized with the CDSS, thus providing a robust all–in–one safety and efficient aircraft solution.

Global Airworks also provides airlines with the latest in-flight entertainment systems that provide value added services and revenue generating vehicles for the commercial airlines. These state–of–the–art lightweight IFE systems provide airlines with a high ROI base on annual fuel cost savings per aircraft.

Global Airworks also provides products and integration services of new or upgraded systems for airline communication, entertainment, comfort and convenience. Global Airworks has been a market leader in providing aircraft integration services for over ten years. Some of the many customers of Global Airworks include:

• American Airlines
• Lufthansa Airlines
• Swiss Air International
• Finnair
• Avianca Airlines
• Air Macau

Here's a look at some of their

IMPRESSIVE

list of customers:

http://airworksinc.com/airworks/customer.html FAA (Federal Aviation Administration) Certification http://av-info.faa.gov/repairstation.asp?certno=A13R230N

--------------------------------

GEPT STOCK HISTORY: GEPT used to be traded on the NASDAQ but was unfortunately delisted in 2006 on the grounds that the Company violated the Nasdaq shareholder approval rules. As a result, Global ePoint's securities will be delisted from the Nasdaq Capital Market effective on September 19. Concurrently on September 19, Global ePoint's quotation for its common stock will appear in the Pink Sheets: http://www.marketwatch.com/story/global-epoint-nasdaq-denies-continued-listing-request RECENT COMPANY ACTIVITY and UPDATES ***********

LATEST UPDATE - March 2011

************* On March 14th 2011, the company was reinstated in the Nevada Secretary of State with the new president Ramon D Antonio. http://nvsos.gov/sosentitysearch/corpActions.aspx?lx8nvq=LHyXHJWZtP4RRIuhIDLY2g%253d%253d&CorpName=GLOBAL+EPOINT%2c+INC

.

A fellow ihub user (humbleboss) verified this reinstatement was not done in error or misconduct with a call to Mr. Antonio. He also asked for the share structure & future plans: http://investorshub.advfn.com/boards/read_msg.aspx?message_id=61265919 Ok, I did some digging on Ramon Antonio who is listed as president of globel epoint on nevada sos, found the current number (909) 594-8468 and called to confirm that it was the same company, the message answered to airworks, googled the website and found the airworks inc, which is a division of globel epoint, saw on the website that there was some recent news and it shows this Global AirWorks is pleased to announce that it has entered into a formal agreement with Aero Intelligence, I called aero to see if they were in fact in contact with GEPT and he told me yes they did have an agreement with them, i spoke with him for about 10 min, he told me they were a big company that is current and registered with FAA, I asked if he new of there financial status he told me they have contracts with major airlines companies. I just got off the phone with president Ramon Antonio, he told me the obvious that the company had not been current with the sec for several years. Mr. Antonio did in fact file with Nevada SOS and currently has a CPA gathering all the necessary information to get current with the SEC which he says will be completed as soon as possible. He also told me the share structure has not changed and the float is about 25% of the O/S which is 5mil!!!! This company is on track to do big things, I also asked if he planed on getting back to NASDAQ, he told me one step at a time but of course he'd love to get back. HUGE ***********

LATEST UPDATE - May 2011

************* On May 13th 2011, Global ePoint filed a lawsuit against GTech Corporation in excess of $115 million for 'Breach of Contract' http://dockets.justia.com/docket/rhode-island/ridce/1:2011cv00197/30465/ ***********

LATEST UPDATE - August 2011

************* Global Airworks News:

EL AL Israel Airlines recently awarded Global AirWorks the contract for Cockpit Door Surveillance System (CDSS).

EL AL Israel Airlines recently awarded Global AirWorks the contract for Cockpit Door Surveillance System (CDSS) to retrofit their entire fleet of B737NG, B747, B767 and B777 aircraft with the state-of-the-art surveillance system and monitor the immediate area behind the cockpit door.

The Global AirWorks' CDSS was the first surveillance system introduced in the aviation industry. Since the installation of the first CDSS in 2002, there are more than 5,000 commercial airplane worldwide with the Global AirWorks' CDSS. Global Airworks News:

Kingfisher Airlines of India has selected Global AirWorks CDSS surveillance system

Kingfisher Airlines, the biggest operator of ATR 72 aircraft in Asia, has selected Global AirWorks CDSS surveillance system for its entire fleet of ATR 72 aircraft. Kingfisher Airlines selected the Global AirWorks' CDSS over the ATR surveillance system for technical as well as commercial reasons. The program include securing a new FAA and EASA STC for the installation of the CDSS System on the ATR 72 aircraft. http://www.globalepoint.com/website/press/2011/08_30_11.html ***********

LATEST UPDATE - September 2011

************* On Sept. 28th, 2011, A Court hearing was heard and a court date has been set: GEPT Court Docs Screenshots:
Summary of Global ePoint Inc. vs GTech Corp so far.
So it looks like Global ePoint Inc. used to be in the Point of Sales lotto ticketing software industry and in 2001, they sold their POS operations, assets, patented proprietary designs to GTech Corp in exchange for payments and royalties.

I guess the complaint is GTech never followed through with the agreement thus the 'Breach of Contract' lawsuit.

Something noteworthy, since that time, it appears GTech Corp. was acquired by LOTTOMATICA S.P.A. an Italian based company
http://www.gtech.com/news/2006news/0829.asp
ROME , ITALY and WEST GREENWICH, RHODE ISLAND , USA - (August 29, 2006) -
Lottomatica S.p.A. (MIL: LTO) and GTECH Holdings Corporation today announced that all the conditions in the merger agreement were satisfied and Lottomatica has completed its previously-announced acquisition of GTECH. The amount paid is equal to $35.00 per share, in cash, for a total equity consideration of approximately $4.7 billion on a fully diluted basis. The common stock of GTECH will cease trading on the New York Stock Exchange as a result of the completion of the acquisition.
I will try to update everyone with further developements and details of the court case as they become available via PACER
Other Additional information:
Whois info for

Registrant: Make this info private
Global ePoint, Inc.
339 South Cheryl Lane
City of Industry, CA 91789
US

Domain Name: GLOBALEPOINT.COM


Administrative Contact :
Choung, Bryan
bryan@airworksinc.com
19933 harrison ave
City of Industry, CA 91789
US
Phone: 909.594.8468
Fax: 909.594.4618

Technical Contact :
Network Solutions, LLC.
customerservice@networksolutions.com
13861 Sunrise Valley Drive
Herndon, VA 20171
US
Phone: 1-888-642-9675
Fax: 571-434-4620

Record expires on 14-Mar-2015
Record created on 14-Mar-2001
Database last updated on 24-Mar-2010
Google Satellite image of GEPT address:
http://maps.google.com/maps?hl=en&sugexp=ldymls&xhr=t&q=19933+Harrison+Avenue+City+of+Industry,+CA+91789&cp=48&qe=MTk5MzMgSGFycmlzb24gQXZlbnVlIENpdHkgb2YgSW5kdXN0cnksIENBIDkxNzg5&qesig=Mh9J_fTJmrZwUacliYjMQg&pkc=AFgZ2tljysoQG5NdOPjjsHbD8q7RLNTB-hMRXQeiN6dygLaYh8eRluU_7lEAB5pKrEddZNBG-ELsIoMBmL1yX-G2CjFyX-Q9gQ&bav=on.2,or.r_gc.r_pw.&wrapid=tljp130305678926704&um=1&ie=UTF-8&hq=&hnear=19933+Harrison+Ave,+Industry,+CA+91789&gl=us&ei=mBGrTafsLIv4swO13K36DA&sa=X&oi=geocode_result&ct=title&resnum=1&sqi=2&ved=0CBQQ8gEwAA
Global ePoint Inc. digital products for sale:
http://www.ipphone-warehouse.com/Global-ePoint-IP-Surveillance-s/562.htm
BOTTOMLINE & HUMBLE OPINION:
As a result of the NASDAQ delisting in 2006, the GEPT stock price has tumbled to today's lows. But with the recent reinstatement and $115 million lawsuit, it appears the company is re-emerging and has hired the appropriate people for plans to file with the SEC as soon as possible.

With a still excellent share structure, look for this stock to make a strong move before and after the company updates with the SEC (maybe an 8k) and OTC Markets.
Prior Company statistics and additional information (From 2007):
http://finance.yahoo.com/q/pr?s=GEPT.PK
http://finance.yahoo.com/q/ks?s=GEPT.PK
Transfer Agent
American Stock Transfer & Trust Company,
59 Maiden Lane
New York, NY 10038
Tel (800) 937-5449
Tel (718) 921-8124
Takes fax request only!
http://www.amstock.com/main/
GEPT DAILY CHART:
GEPT WEEKLY CHART:
---