What makes this company so great?
---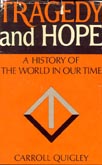 I am now quite sure that 'Tragedy and Hope' was suppressed although
I do not know why or by whom. ~ C.Quigley ~
---
0
Liked By
Be the change you want to see in the world!
Spread the love. Be the first to like this post!