Enabling digital and intelligent transformation of enterprises - Chinasoft International was successfully shortlisted for the smart factory sub-library of DICT integration library of China Mobile Shanghai Research Institute.

Source
https://www.chinasofti.com/news/2367.htm

April 29, 2022

Recently,

Chinasoft International was successfully shortlisted into the first batch of China Mobile (Shanghai) Information and Communication Technology Co., Ltd. in the 2022 DICT integration library "Smart Factory" sub-library, becoming its partner in this field. Through close cooperation, stimulate business innovation, jointly promote the development of DICT business, and achieve win-win cooperation

.

The DICT integration library is one of the key partner libraries constructed by China Mobile. The Shanghai Research Institute plans to actively develop DICT business partners and accelerate upstream and downstream cooperation in the ecosystem industry chain through resource/capability sharing.

The success of Chinasoft International's shortlist fully reflects the high recognition and trust of the Shanghai Research Institute for Chinasoft International's smart factory solution capabilities, and lays a solid foundation for the subsequent joint promotion of digital transformation, upgrading and innovative development between the two parties

.

Smart factories are the foundation of industrial digitalization. Based on years of in-depth research on traditional industrial scenarios and a deep understanding of 5G technology, Chinasoft International relies on rich experience in digital transformation of enterprises to build "people" and "things" through the Internet of Things and mobile Internet. ", "environment" comprehensive interconnection and perception system. Use the core values ??of cloud computing and big data to build large-scale, comprehensive ecological services, open up the entire chain of the enterprise's production and manufacturing system, realize vertical and horizontal manufacturing collaboration, and respond quickly and agilely.

Promote the digital transformation of traditional manufacturing plants by integrating the basic perception layer, one network (5G), business platform, three centers, and N applications, and realize ubiquitous networking and reliable perception of field equipment; establish a visualization and transparency mechanism for production operations; Through production data mining, assist enterprises to improve production efficiency; optimize production links to reduce energy consumption; improve refined management, increase enterprise efficiency, and lead to a simplified experience.

Among the many cases of Chinasoft International's smart factory solutions, Fujian N Aluminum's smart factory project has won unanimous praise from customers for its excellent solution value and comprehensive delivery capabilities. N Aluminium, as the largest aluminum profile production industry chain in China and a benchmark enterprise of 5G+ industrial Internet in Fujian Province, under the current wave of digitalization, enterprises need to deeply integrate the two in order to become stronger, better and bigger. N Aluminium The existing information system has been unable to adapt to the needs of the fast, changeable and uncertain digital economy era. It is necessary to build a more advanced enterprise digital platform to provide strategic undertaking and business support for its future development. Chinasoft International provides the overall structure for N Aluminium, and launches the construction idea of ??"one network, one platform, three centers, and N applications" to help N Aluminium achieve transformation and upgrading.

- 1. Through the 5G+ smart factory network architecture, it can help it break the information island, realize internal and external network interoperability, and give full play to the advantages of the whole chain of business, information and decision-making, as well as the powerful ability of precise deployment and rapid decision-making.

- 2. Around 5G MEC, build seven types of N aluminum customized business platforms to help realize the deployment of the 5G-based overall business management and control platform.

- 3. For the application of 5G fully connected factories in N Aluminum Headquarters Park, Chinasoft International proposed 5G MEC technology to help it realize informatization and automated business transformation, and provide IT and high-performance cloud computing/cloud native in a location closer to the business source Ability.

- 4. Through the collaboration of cloud-side-end business-related capabilities, an overall cloud service capability integrating central cloud + MEC is formed.

- 5. Integrate discrete information systems and IT service resources to form a unified and efficient data plane, build an enterprise-level 5G industrial interconnection foundation, build 5G fully connected workshops, and realize OICT integration.

Ultimately, it will help N Aluminum achieve the following improvements: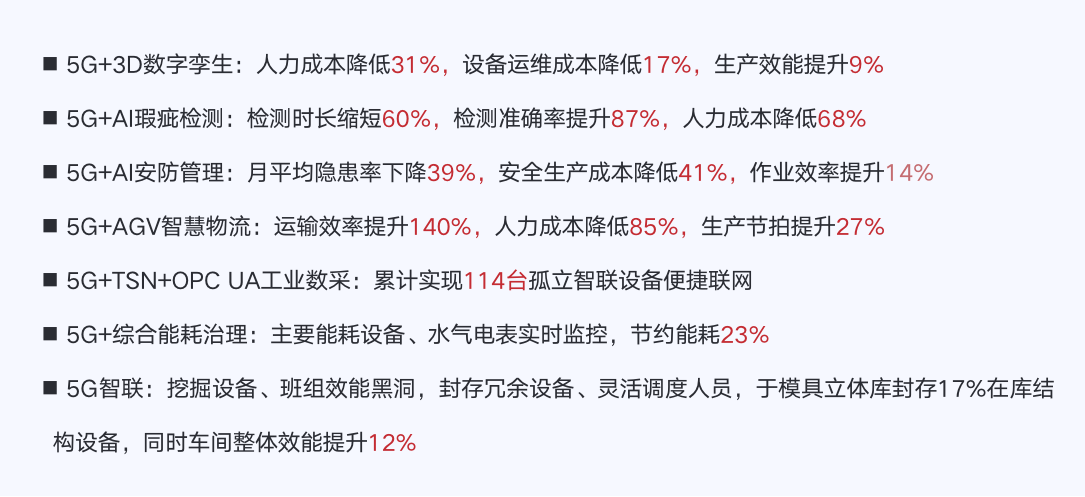 In the future, Chinasoft International, together with the Shanghai Research Institute, will continue to deepen the digital transformation business of traditional manufacturing enterprises in my country, promote enterprise transformation and upgrading, lean production of enterprises, achieve high-quality development, and

help China become the leader of the world's industrial Internet

.
---
0
Liked By
Be the change you want to see in the world!
Spread the love. Be the first to like this post!