9-11-2022
Lithium stocks could see higher highs. Elon Musk just said, "I would really like to encourage, once again, entrepreneurs to enter the lithium refining business. You can't lose. Lithium batteries are the new oil."
[-chart]www.weeklystockwatch.com/wp-content/uploads/2021/01/Screen-Shot-2021-01-19-at-10.00.58-AM-696x476.png[/chart]
UPDATING; 5-28-2022
$IGEX courtesy of writes
[-chart]pbs.twimg.com/media/FTz2Xl8XoAAaw09?format=jpg&name=large[/chart]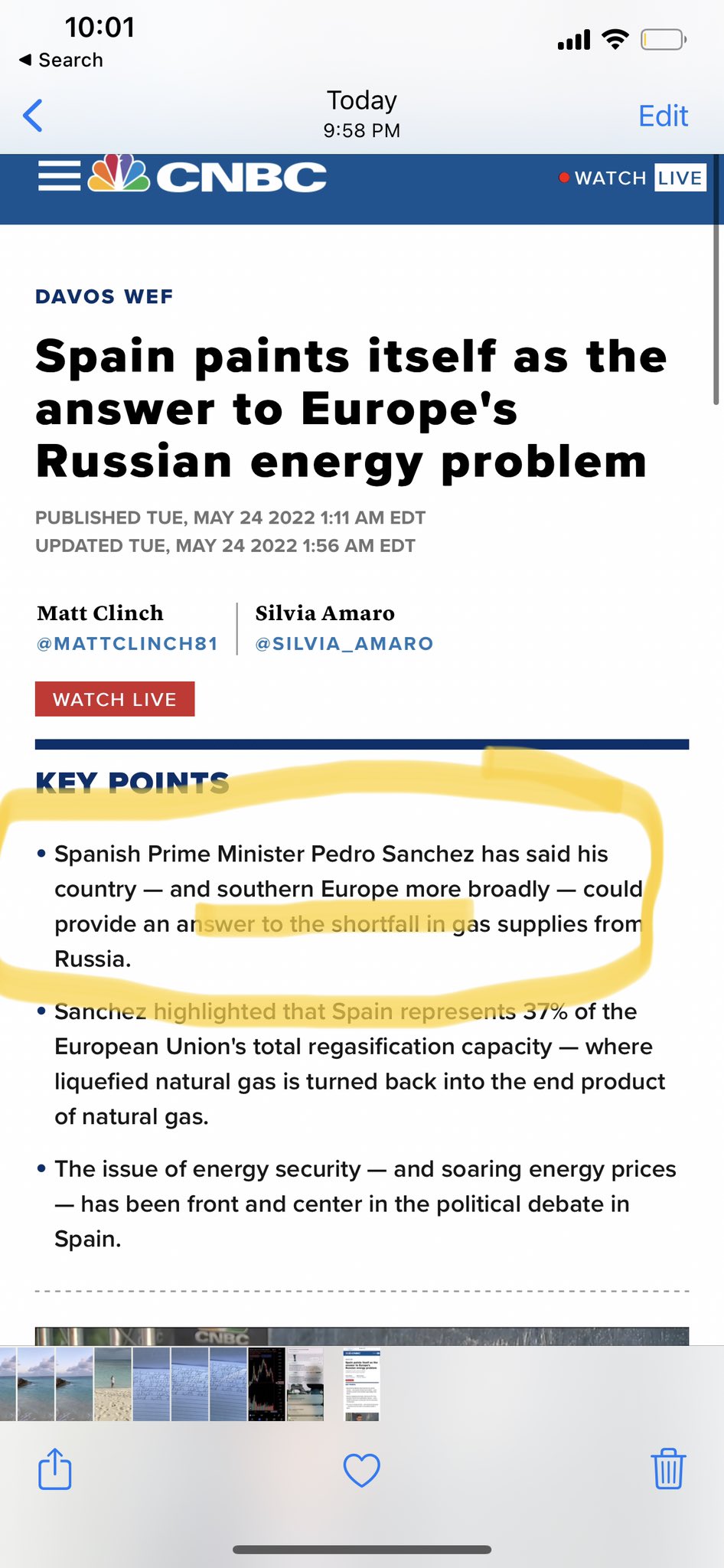 UPDATING 4-12-2022 Project Lithium/\digital currency 4-12-2022
[-chart]investorshub.advfn.com/uimage/uploads/2022/4/12/lwmocScreen_Shot_2022-04-12_at_10.42.32_AM.png[/chart]
https://www.dtcc.com/news/2022/april/12/dtcc-building-industrys-first-prototype-to-supports-digital-us-currency?utm_campaign=Oktopost-Corporate+2022&utm_content=Oktopost-Twitter&utm_medium=social&utm_source=Twitter
UPDATING; 02-17-2022
$IGEX [-chart]www.otcmarkets.com/otcapi/company/logo/IGEX[/chart]
profile;
#2-
$IGEX
/ SO EUROS IS WORTH MORE THAN U.S.A. DOLLAR [$.90 PLUS VS EUROS $3.62]
[-chart]www.otcmarkets.com/otcapi/company/logo/IGEX[/chart]
RE;
CURRENT Share PRICE-
$3.82 EUR
END:SM- AS OF 11:39 AM EST 02/14/2022
Consumer Discretionary
INDUSTRY
Consumer Discretionary Products
SUB-INDUSTRY
Automotive
INCORPORATED
02/23/2018
ADDRESS
Carrer de la Bernia 1 Valencia, 46529 Spain
PHONE
34-96-134-30-44
WEBSITE
http://www.endurancemotive.eu
BUSINESS DESCRIPTION
IGEX is involved in the lithium and graphene industries.

First acquisition was completed on 27th Jan. 2022.

We are actively and diligently working on one complementary
acquisition
and an imminent merger with an attractive industry participants
to
continue offering our shareholders and investors: smart investing,
growth, and quick and recurring earning profits thanks to the strong financial support of our preferred shareholder(s).

True real value.

6400 S. Fiddlers Green #250 #1012

Greenwood Village

Greenwood Village, CO 80111

Principal Executive Offices:
Offices in Europe:

Avenida de Levante, 34, bj. iz.

Jumilla E-30520

Spain

http://www.indogloex.com
+34 688 971 444

info@indogloex.com
UPDATE; 02-16-2022
COURTESY OF IGEX--- 3-way merger. Official Jumilla industrial propertY,
European pubco in lithium, Spanish graphene co
DarkArrow@DarkArrowLLC$igex this is what we know from @IGEX_Official & @xavimass. 3-way merger. @IGEX_Official Jumilla industrial property,
a European pubco in lithium (@EnduranceMotive ?), & a Spanish graphene co (@GrabatEnergy ? @Graphenano ?). @Phi4tech is not pubco so my guess $igex
UPDATE; 02-15-2022
COURTESY OF $IGEX MAP
310ConversationDarkArrow@DarkArrowLLC$IGEX @IGEX_Official The facility in Jumilla will have access to the Port of Cartagena,
a major shipping hub in the region that handles over 60 % of exports and 80 % of the imports from the surrounding region .2:12 PM · Feb 15, 2022·Twitter Web App1 Retweet2 Quote Tweets10 LikesTweet your
[-chart]pbs.twimg.com/media/FLqreAYXsAcoCHm?format=jpg&name=large[/chart]
UPDATE; 02-11-2022
$IGEX
FILINGS The Mineral Company Ltd. (f/k/a INDO Global Exchange(s) Ltd.
I APPRECIATE DIS NEWS ITEM, THANK YOU $IGEX 02-11-2022
[FINALLY ASK & YOU SHALL RECIEVE]
Wow!! 02/11/2022 The Mineral Company LTD filed 8-K Form announcing important acquisitions
Press Release
Greenwood Village, CO February 11, 2022 The Mineral Company Ltd.
(f/k/a Indo Global Exchange(s) Pte. LTD) (the Company) (OTC PINK:IGEX)
is pleased to announce that the Company has filed two (2) SEC Form 8-K after acquiring two very important and strategic assets,
which are critical to the success of the anticipated fusion/merger between Igex,
a European publicly traded company and well established leader in
the lithium and energy storage,
and a Spanish company involved primarily in the graphene
manufacturing industry.
The parties have been working hard on this strategic fusion/merger,
and the assets acquisition,
which are essential to the successful development of the premier
center for manufacturing, storage,
and shipping of minerals with emphasis in lithium, graphene,
and its derivatives in Southern Europe.
Engineers and architects are already retained to work on all
necessary plans and permits with the goal to break ground in less
than 6 months aiming at having the first phase of the project
completed and operational by year-end 2022.
The lot(s) are located in an already approved "urban" zone,
thus not requiring rezoning applications.
The construction of the center is permitted under the current zoning.
The first 8-K was filed on February 2, 2022,
to report the acquisition of a a 50,000 sqm (or 538,196 SQ FT) lot located in
Jumilla, Spain for a total of 300,000.00 plus approximately an 11% RE tax assessment.
The property is worth approximately 980,000 as reported independently
by Arquitasa (Sociedad de Tasacin),
which has been homologated by Banco de Espaa.
The transaction was financed by the Seller, in a 7-year term loan at 2% per annum, guaranteed by one of Igex Preferred Shareholder.
The Source of repayment will from revenues generated.
IGEX filed a second SEC 8-K Form to report the acquisition of water rights over the above referenced lots, underground water reservoir,
and existing extraction station, including 2 industrial water pumps
for a total of 100,000.00.
The transaction was financed by the seller at a 2% interest per annum for a period of 84 months.
This transaction was also made possible by one of our preferred shareholders,
who is personally guarantying the financing.
This acquisition was a strategic and necessary one as water is
paramount to lithium and other minerals extraction and production.
https://www.otcmarkets.com/stock/IGEX/news/The-Mineral-Company-LTD-filed-8-K-Form-announcing-important-acquisitions?id=343211
UPDATE; 02-09-2022
$IGEX
FILINGS The Mineral Company Ltd. (f/k/a INDO Global Exchange(s) Ltd.
Completion of Acquisition or Disposition of Assets.
(a) Transaction completion date: January 31, 2022.
In tandem with the acquisition of the asset(s)/lot(s) for the development of the biggest center in southern Europe for storage, shipping,
and development of minerals (particularly lithium, graphene, and its derivatives, located in Jumilla, Spain;
The Mineral Company Ltd. (f/k/a INDO Global Exchange(s) Ltd.) has acquired the water rights over the lots; water reservoir and extraction pumps/station for €100,000.00.
The acquisition of the water rights was financed by the seller at a 2% per annum over 84 months.
The transaction is guaranteed by one of the Company's Preferred shareholders.
(c) Seller's Name: Frymoo Gestion S.L. There is no relationship between the parties other than this transaction.
[-chart]content.edgar-online.com/edgar_conv_img/2022/02/09/0001493152-22-003522_EX9-01_001.JPG[/chart]