Augrid Global Holdings Corp. (AGHD.PK)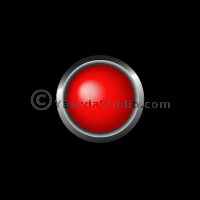 SEC, U.S. Attorney and FBI Announce 13 Charged in Connection with Securities Kickback Schemes
SEC Suspends Trading in Seven Companies
FOR IMMEDIATE RELEASE
2011-251
Washington, D.C., Dec. 1, 2011 - The Securities and Exchange Commission, U.S. Attorney for the District of Massachusetts, and Federal Bureau of Investigation today announced parallel cases filed in federal court against several corporate officers, lawyers and a stock promoter alleging they used kickbacks and other schemes to trigger investments in various thinly-traded stocks.

http://www.sec.gov/news/press/2011/2011-251.htm

The SEC suspended trading in seven microcap companies involved in the kickback-for-investment schemes:
Augrid Global Holdings Corp. (AGHD) based in Houston
The following individuals were charged today:
Muhammad ("M.J.") Shaheed, 44, of Houston, Texas (CEO of Augrid Global Holdings Corporation), charged with mail and wire fraud.
Subject: CUSIP's to be exited from CNS and future trades designated trade for trade
CUSIP DESCRIPTION

05106P700 Augrid Global Holdings Corporation

http://dtcc.com/downloads/legal/imp_notices/2011/nscc/a7342.pdf

Then this, today also:

DTC has suspended all services, except Custody Services, for the below referenced issues. The suspensions are effective December 22, 2011.

CUSIP SECURITY NAME
05106P700 Augrid Global Holdings Corporation

http://dtcc.com/downloads/legal/imp_notices/2011/dtc/ope/B1951-11.pdf

AuGRID Global Holdings Corp.

OTC Markets has discontinued the display of quotes on www.otcmarkets.com for this security because it has been labeled Caveat Emptor (Buyer Beware) and because adequate current information has not been made available by the issuer of the securities. It has been labeled Caveat Emptor for one of the following reasons:

Questionable Promotion - The security is being promoted to the public, but adequate current information about the issuer has not been made available to the public.
Spam - The security is the subject of spam promotion having the effect of encouraging trading of the issuer's securities.
Investigation of Fraud - There is a known investigation of fraudulent activity involving the company, its securities or insiders.
Suspension/Halt - A Regulatory Authority has halted or suspended trading for public interest concerns (i.e. not a news or earning halt).
Disruptive Corporate Actions - The security or issuer is the subject of corporate actions, such as reverse mergers or serial stocks splits and name changes, without adequate current information being publicly available.
Unsolicited Quotes - The security has only been quoted on an unsolicited basis since it entered the public markets and the issuer has not made adequate current information available to the public.
Other Public Interest Concern - There is, in OTC Markets' view, a public interest concern.

Consequently, OTC Markets has removed the quotes from this website until adequate current information is made available by the issuer pursuant to OTC Markets Group's Guidelines for Providing Adequate Current Information (PDF) and until OTC Markets believes there is no longer a public interest concern. Investors are encouraged to use care and due diligence in their investment decisions. Please read our Investor Protection page for more information.




5847 San Felipe
Suite 1700
Houston, TX 77089
Phone: (713) 821-1755 Fax: (713) 821-1400
E-Mail: info@augridholdings.com
ABOUT THE COMPANY
Augrid Global is a holding company, which seeks wholly-owned or partial ownership interests in a diversified number of operating businesses. Augrid Global Holdings is currently focused on acquiring synergistic companies, which the Company is actively reviewing several such candidates for and/or completing due diligence on by the Company's corporate and securities counsel. Upon completion, each acquisition is targeted in part to bring an increase in assets, and revenue generation capabilities, all in the direct pursuit of building significant shareholder value.

Company Directors:
M.J. Shaheed, CEO, Director, Ops.
MJ Shaheed has been a director and Chief Executive Officer of our Company since January 2000. He also Initialized a standard corporation for the purpose of Research and development in the area of Flat panel display (TCRT-Thin Cathode Ray Tubes) Interfaced on a regular basis with The Sarnoff research Center in Princeton NJ and The Rutherford Appleton laboratory in Oxford shire England. Help manage relationships with global HR networks of Talent & Learning, and support web architects in liaisons with Talent Net and Learn Net. Manage Corporate People developments, assist in the evaluation of enhancement requests and build cases for enhancements and create detailed functional specifications with SAP consultants.
MJ has invested in many different industries over the past 20 years but he has never been as excited as he is today about Augrid Global's opportunities to help create a synergistic holding company. MJ loves to hear from investors. Please contact him at info@augridcorp.com

Currently MJ has been arrested by the FBI for mail and wire fraud and awaits conviction and sentencing.

Sungwoo Kim (a.k.a. Sean Kim), President Sp & Sons Inc.
SEAN KIM has been the President of Sp & Sons Inc. since 2006. Sp & Sons services the real estate and asset utilization markets by providing real estate consulting services to new immigrants from South Korea. Working with real estate brokers, sales agents, escrow and mortgage companies to provide one stop service to our clients. We also work directly with property management teams to manage our clients' assets. We manage construction teams to remodel and upgrade properties.
Sp & Sons has diverse experience in many different fields and industries over the past 11 years: Exported feeds to South Korea, Offered Heavy Metal Scraps from U.S. to companies in South Korea, new product launches such as electronics, carbon steel pipes and stainless steel products.

Augrid's Strategic Vision
The strategic Goals for Augrid Global Holdings Corporation along with the core vision is simply stated "growth". Over the past 10 years in the global market place management has experienced remarkable economic events. We have witnessed hyper growth and conversely hyper contraction. Our core strategy for growth is to acquire small private companies in the United States, these acquisition targets are and always will be companies that have easy ramp-able revenues and profits, but equally as important the companies that Augrid takes interest in must show a keen ability to grab additional market share within that private companies particular sector. Our vision is to promote growth thru acquisition and access to the capital markets. Through this access and infusion of Capital into the private entity that is acquired, Augrid helps the management of the particular wholly owned subsidiary take more market share by creating access to capital. Our eventual end to this strategic vision with each company is to take the healthy company and introduce it to the public markets to trade independent on its own or IPO. With each acquisition inevitably the share holders of Augrid will benefit from each successful deployment of a new public company.
Click-A-Link Due Diligence Center:
SHARE STRUCTURE & RECENT FILINGS
Authorized Shares:
5,500,000,000 as of June 30, 2011

Outstanding Shares:
| | |
| --- | --- |
| 302,724,400 | As of April 18, 2010 |
| 302,724,400 | As of June 10,2010 |
| 866,224,400 | As of October 26, 2010 |
| 2,984,724,100 | As of May 12, 2011 |
| 3,806,724,400 | As of June 30, 2011 |
| | |
Float:
| | |
| --- | --- |
| 106,279,644 | As of December 16, 2009 |
| 106,279,644 | As of April 18, 2010 |
| 682,979,644 | As of October 26, 2010 |
| 2,789,979,644 | As of May 12, 2011 |
| 2,789,979,644 | As of June 30, 2011 |
| | |
---
RECENT FILINGS

http://www.otcmarkets.com/stock/AGHD/financials
DAILY CHART
{C}