The company has international distributors servicing customers in over 35 countries and is a US Military Government contractor.
GTX Corp has delivered hundreds of thousands of PPE items to a wide range of entities such as essential businesses, assisted living facilities, pharmacies, Fortune 1,000 companies, hospitals, police departments, nonprofits, and local, state and federal government agencies.
Other customers include public health authorities and municipalities, emergency and police authorities, private companies, public and private senior care homes, and consumers.
Most widely known for its patented GPS SmartSole and Smartphone GPS Tracking App, GTX also owns and licenses a large portfolio of patents in the GPS and wearable technology space, is a U.S. military contractor, has several other consumer products available on its online store and Amazon and most recently soft launched its NFC Veritap solution.
http://www.gtxcorp.com/
Quarter Financial Highlights
* Showed Net Profit.
* Product Sales increased 54% over 2019 comparable period.
* Cash on Hand increased 198% over 2019 comparable period.
* Net Loss decreased 101% from 2019 comparable period.
* Current Debt & Liabilities reduced by $595K over 2019 comparable period.
* Did not take on any new debt.
Nine Month Financial Highlights
* GTX showed a net profit for Q1, Q2 and Q3 of 2020.
* Product Sales increased 151% over 2019 comparable period.
* Total Operating Expenses decreased 24% from 2019: Wages & Benefits decreased 7% over 2019 comparable period.Professional Fees decreased 48% from 2019 comparable period.G&A decreased 30% from 2019 comparable period.
* Loss from Operations decreased 631% from 2019 comparable period.
* Other Income/(Expense) decreased 177% from 2019 comparable period
* Net Loss decreased 108% from 2019 comparable period.
GOING LIVE ON AMAZON
Products Available For Purchase:
HEALTH & SAFETY:
* Masks, Sanitizers, UV Sterilizers
* Custom Printed 3 Ply Masks
* Wearable Ice Compression Therapy
* Hearing Protection
* Titanium Screen Shield
* Bluetooth Bracelet
GPS DEVICES:
* Mini GPS Take-Along Tracker
* GPS SmartSole
* Track My Workforce App
* Platform Licensing
NFC SOLUTION:
NFC For Business
NFC ID Tags
For law enforcement agencies tasked with finding a missing person before they suffer a serious injury or death, that cost to the taxpayers can run around $1,500 per hour with most low tech search and rescue operations lasting 9 hours on average.
The global wearable medical device market is expected to reach $9.4 billion by 2022. GTX Corp's patented GPS SmartSoles[/color] are the world's first wearable yet invisible tracking recovery technology that are placed in the wearer's shoes and contain a GPS chip connected through a global cellular network that sends a signal to a central monitoring website or app showing the exact location of the individual wearing the SmartSoles.
The GTX Corp patented and award-winning GPS SmartSole wearable technology has been listed on the GSA schedule under NAICS code 334290 and SIN code 334290. Additionally, the 'Made in USA' PPE hand sanitizers (Product Numbers GL-Sani-3.3 and GL-Sani-7.8) and face shields (Product Number FSNB-01) each product providing the opportunity for purchase by large governmental organizations including the military.
NEW VIDEO: GTX CORP; Receiving Multiple Government Agency Orders
https://www.youtube.com/channel/UCUlYP1WQoLdKkDzwhGkx40Q
Delivering and installing GPS Tracking Equipment at Edwards U.S. Air Force Base
http://www.satnews.com/story.php?number=980207103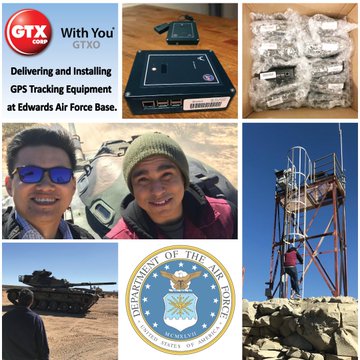 Norwegian Government Awards GTX Corp Distributor a Two Year contract to Supply GPS Tracking Devices
Temperature Sensing
NFC integrated sensor tags can provide real-time temperature sensing and data logging across the supply chain necessary with transportation of perishables; food, drinks, pharmaceuticals and other temperature sensitive products that can be negatively affected by conditions in transit.
COVID ANTIBODY TEST KIT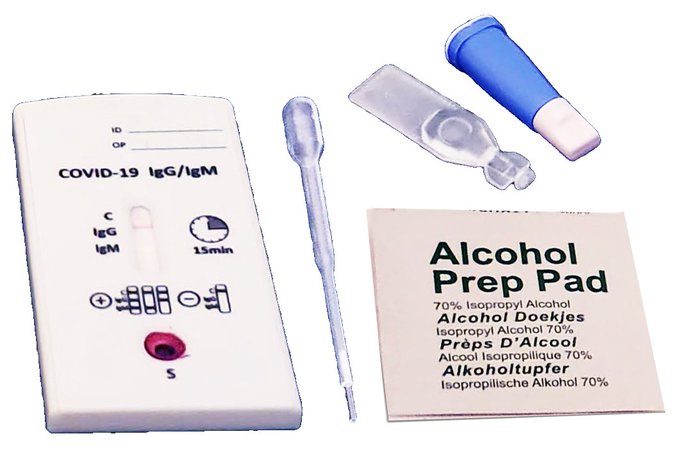 NEW MASK DESIGN!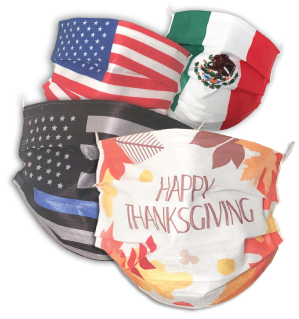 NEW MASK BREATHING DOME.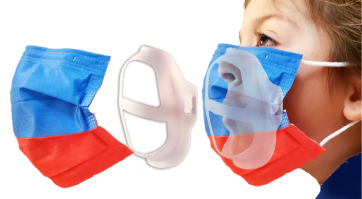 WORK SAFE ESSENTIALS!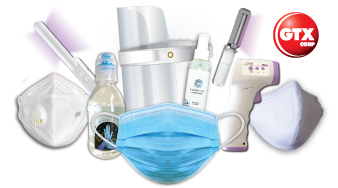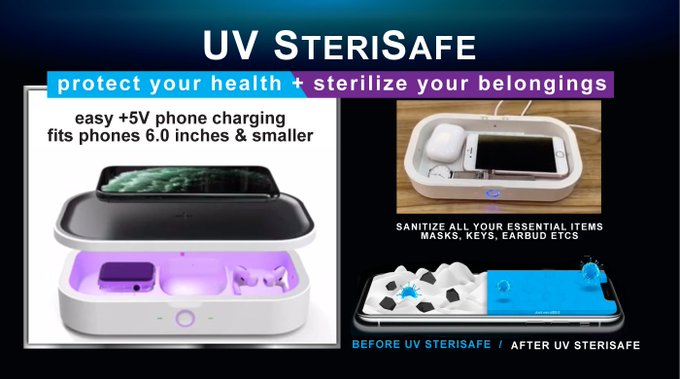 Monitor patients, visitors, staff and important assets at hospitals and nursing homes.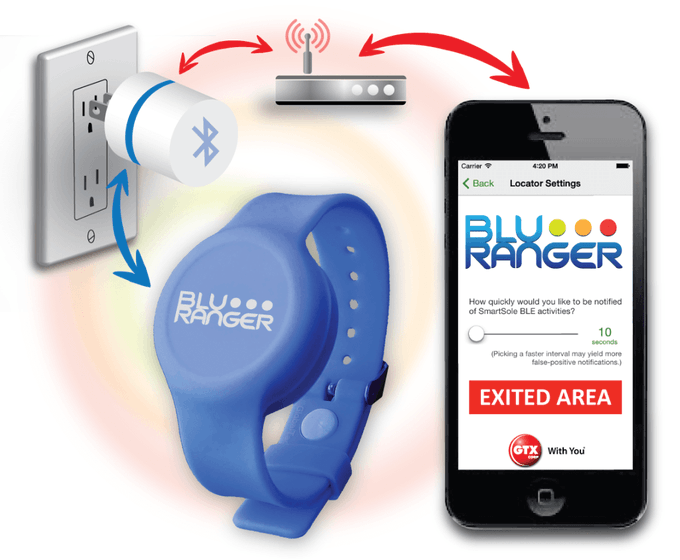 PERFORMANCE THROUGH PARTNERSHIPS

Kiernan Group Holdings maintains a range of dynamic partnerships with organizations in the law enforcement, military, intelligence, academic and private sector both domestically and internationally.
Protocol is a global online community of pet lovers who are disrupting the pet industry by leveraging blockchain technology while monetizing data about their pets.
https://pawtocol.com/
GTX Corp Investor Relations Kit:
https://www.networknewswire.info/gtxo/ir/
GTX Corp Announces Sale and Licensing of Patents and Technology to Inpixon
https://www.sec.gov/Archives/edgar/data/1375793/000149315219010124/form8-k.htm
Inpixon NASDAQ: 1/21/2021 INPX1.61 USD

PATENTS:
GTX has been filing patents in the GPS space since its founding in 2002 and has been issued close to 25 utility and design patents with over 1,190 claims over the years; the majority of which are utility patents. Some of the patents have been filed and issued internationally giving coverage for GTX's technology outside of the U.S. in Canada, Mexico and Europe.
* 24 patents and/or pending applications and several trademarks :
* 14 issued U.S. utility patents,
* 2 issued U.S. design patents
* 3 issued foreign national utility patents; 2 in Mexico, 1 in Canada
* 3 pending U.S. utility patents
* 1 pending U.S. provisional patent
* 1 pending European foreign national patent application
Portfolio breaks into three main categories both utility and design patents:
* Tracking device (embedded);
16 patents issued (including 4 reissued patents), 3 patents pending
Server/backend/subscriber;
* 1 patent issued with on going continuation
Communication Protocol;
* 4 issued patents, with on going continuation
GTXO FINANCIALS AUDITED!
ZERO DILUTION
From November 16, 2020 to 01/04/2021 O/S REDUCED 1,666,549
https://sec.report/Document/0001493152-20-021616/
Market Cap Market Cap
2,080,640
01/22/2021
Authorized Shares
2,071,000,000
01/04/2021
Outstanding Shares
134,234,866
01/04/2021
GTX Blog
https://gtxcorp.com/press/
https://www.facebook.com/gtxcorpcom
https://twitter.com/gtxcorp
https://www.linkedin.com/in/gtxcorp
https://www.pinterest.com/GTXCorp/
https://instagram.com/gtxcorp
General information, investor relations, wholesale licensing, consumer purchase:
213.489.3019
Info@GTXCorp.com
IR@GTXCorp.com
Contact Us
GTX Corp United Kingdom
In the UK, GTX Corp operates from its London office. Please contact: Nelson Skip Riddle
Email: NSRiddle@GTXCorp.com Tel: +44 7785 364100