---
GREEN AUTOMOTIVE COMPANY (OTC: GACR) - REUTER'S PROFILE
---

Green Automotive Company, incorporated on November 15, 1996, is a vehicle design, engineering, manufacturing and distribution company. The Company also provides after sales program. It possesses a portfolio of businesses and is active in three main market segments: Cutting edge technology development, engineering and design with a focus on zero and low emission vehicle solutions; Manufacturing and customization of vehicles for markets with the potential to be converted into low emission or electric vehicles, such as shuttle buses, taxis, commercial vehicles, and After sales services for electric or low emission vehicles, including servicing and repair. On December 14, 2012, the Company closed its merger with Matter of Time I Co. As per the merger agreement, Matter of Time I Co. dissolved into and became a part of Green Automotive Company, with Green Automotive Company being the surviving corporation. In January 2014, Green Automotive Co Inc acquired a 21.63% interest in Viridian Motor Corp Inc.
The Company's two divisions servicing the three segments are Liberty Electric Cars Ltd and Newport Coachworks Inc. Liberty Electric Cars Ltd designs and develops EV technologies for use in its own converted vehicles and for sale to original equipment manufacturers (OEM's) for incorporation into its production. In addition, it provides an aftermarket program for electric vehicle users to ensure the longevity of their vehicles. Newport Coachworks Inc. specializes in building shuttle buses, running on a variety of energy sources from petrol and diesel though to compressed natural gas (CNG).
The Company competes with Zytec, AMPD, Siemens, Tiffany, Krystal, Ford, and General Motors, Cummins and Freightliner.

SOURCE: http://www.reuters.com/finance/stocks/companyProfile?symbol=GACR.PK&rpc=66
---
Official Links
---
WEBSITE: http://www.thegreenautomotivecompany.com/
NEWPORT COACHWORKS WEBSITE: http://www.newportcoachworks.com/
SEC FILINGS: https://www.sec.gov/cgi-bin/browse-edgar?action=getcompany&CIK=1497632
LINKEDIN: http://www.linkedin.com/company/green-automotive-company
FACEBOOK: https://www.facebook.com/greenautomotivecompany
TWITTER: https://twitter.com/gacr_auto
YOUTUBE: http://www.youtube.com/user/greenautocompany
NEWS RSS: http://www.thegreenautomotivecompany.com/feed/
---
Recent Developments
---
Blackhawk Manufacturing Joins the Green Automotive Company Family - 04/17/2014
GAC's acquisition of Blackhawk has closed, bringing in additional revenues, profit, and also cost savings through economies of scale in vertical production of its buses and livery vehicles. Points to summarize:
-- $4.25 million in revenue and $407K in profit.
-- Cash flow and profits are accretive to GAC.
-- Acquisition includes Mexico based property, operations, and transport business, as well as California operations.
-- Option to purchase Bloomington, California property for $2 million in combined cash and equity, property being valued at $5.3 million.
-- GAC now has a combined 75 employees in the California operations.

SOURCE:
http://online.wsj.com/article/PR-CO-20140417-908187.html
Newport Coachworks, Inc. Announces New Dealership Network and Electric Bus Pilot - 04/09/2014
Chauffeur Driven published an article focusing on Newport Coachwork's year to date developments, the expansion of a new sales distribution channel, and an update on the e-Patriot pilot program.

-- New distributor, Midwest Transit Equipment, will service the Midwest and Western sales region.
-- Don Brown Bus Sales will continue to service the East sales region.
-- e-Patriot is being tested by Bell Transportation of Las Vegas.
-- Several dozens of e-Patriot orders have been committed for delivery in Q4 2014 (estimated sales volume of $5,400,000-$6,120,000).
-- Moonlight Coachworks alliance for manufacturing interiors.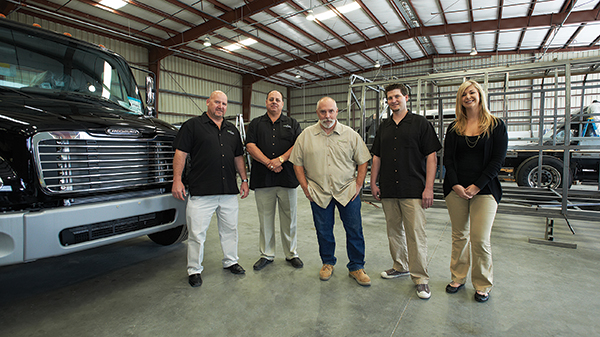 Image source: http://www.newportcoachworks.com/our-bus-range/ and
http://www.chauffeurdriven.com/news-features/in-this-issue/204-newport-electrifies-the-bus-market.html
SOURCE:
http://www.chauffeurdriven.com/resources/feature-stories/204-newport-electrifies-the-bus-market.html
Green Automotive Provides Guidance on Its 2014 Forecast for Shareholders and Investors - 04/03/2014
This first guidance from the management of Green Automotive Company (OTCQB: GACR) for analysts, shareholders and investors builds on the results posted in our 10-K for full year 2013 filed on the 31(st) March 2014 in which we saw a nearly 10 fold rise in revenue over 2012.

-- Forecast $13.8 million in revenue and break even performance for 2014* (compared to $13 million for 2013).
-- Newport Coachworks Inc. output expected to increase from 2 buses per week to 4.
-- Exports to Middle East, India, and China.
-- GoinGreen retail outlet opening in U.S. this year.
-- Regularly quarterly updates moving forward.

* contingent on recent acquisitions of Blackhawk Manufacturing Inc. and Transhock Ltd.



Ian Hobday, CEO of Green Automotive: "I believe the revenue growth we achieved in 2013, together with the acquisitions we have made, provide us with a great platform to build on. We will continue to execute our Global Business Plan going forward; integrating Blackhawk and Transhock; generating further synergies and reducing back office costs, whilst continuing grow through the acquisition of new customers."
SOURCE: http://online.wsj.com/article/PR-CO-20140403-909523.html


Green Automotive Company Files Its Annual Report on Form 10-K for the Year Ended 31(st) of December 2013 - 04/01/2014
Green Automotive Company (OTCQB: GACR) reported record annual sales in its Form 10-K for the year ended December 31, 2013 which was filed yesterday with the U.S. Securities and Exchange Commission (SEC).

These are the main highlights of the 10-K Form:

-- Revenue reached record $3,025,850, nearly 10 fold increase year over year.
-- Revenue increased quarterly: 1Q13 $218k, 2Q13 $429k, 3Q13 $1m, 4Q13 $1.4m.
-- Overall loss was over $16m, but adjusted for non cash items, operating loss was $2.4m.
-- R&D spending in Newport Coachworks was circa 100k in 2013, and in Liberty Electric Cars, circa $454k.

SOURCE: http://online.wsj.com/article/PR-CO-20140401-906102.html

Green Automotive Company's Californian Subsidiary, Newport Coachworks, is Taking the Industry by Storm with Its New Limobuses - 03/26/2014
Green Automotive Company (OTCQB: GACR)'s Californian subsidiary, Newport Coachworks Inc, specializing in the design and production of limousine and shuttle buses ranging in size from 14 to 52 seaters, launched its new limobuses last year. Its vehicles, built to the highest level of quality and finish, are revolutionizing the industry and are driving sales growth to record levels.

SOURCE: http://online.wsj.com/article/PR-CO-20140326-907248.html


Green Automotive Company Signs Binding Agreement to Acquire UK Based Parts Remanufacturing Business Transhock Ltd - 3/4/2014
Green Automotive Company (OTCQB: GACR),today announced that it has signed a binding agreement to buy Transhock Ltd., a well established re-manufacturer and distributor of vehicle parts and accessories based in the West Midlands in the UK, the heart of the UK Automotive Industry. The company reported circa $7m+ of Revenues for the year ended 31st March 2013 (to UK GAAP), and was both profitable and cashflow positive. The transaction will be earnings accretive to GAC and was paid for with $1.8m in equity. For Green Automotive this acquisition presents an opportunity to strengthen its position in the growing market for recycling vehicle parts and in particular to extend, and develop its range of remanufactured parts for electric vehicles, especially in the area of battery technology.

SOURCE: http://online.wsj.com/article/PR-CO-20140304-906503.html


---
Older Developments
---

Cali subsidiary Newport Coachworks was one of the major exhibitors at last week's LCT Show, one of the largest shuttle and charter events, where the company presented its shuttle bus range on a 2500 sq. ft. exhibition space. Newport Coachwork's display of innovative and high quality shuttle and limo buses saw over 450 bus operators visit their stand from the US, Canada, France, and a number of other regions: During the show, the company took orders for over $1.6 Mil.
The selling "star" was the Patriot, 19 to 23 seat shuttle bus, with 9 buses sold. 3 customers chose the biggest model, the Freedom 45, for its beautiful exterior design and finish. The up-market Limo bus with its fancy interior seduced 2 companies, for a total of 14 sales at the show!
2/24/2014

Green Automotive Company Signs Binding Agreement to Acquire Blackhawk Manufacturing Inc. at the LCT Show in Las Vegas
2/18/2014

Green Automotive Company (OTCQB: GACR), today announced that its UK subsidiary LIBERTY ELECTRIC CARS (www.liberty-ecars.com) has launched its widely acclaimed program for the support of all types of electric vehicles known as Liberty E-Care in France.
02/11/2014

RIVERSIDE, Calif.--(BUSINESS WIRE)--February 04, 2014-- Green Automotive Company (OTCQB: GACR) announced last week the launch of its all American built 100% electric shuttle bus, the e-Patriot, at the upcoming February 16-18th International LCT Show at the MGM Grand Hotel & Casino in Las Vegas (www.lctshow.com), one of the largest shuttle and charter events. The company has already received several enquiries from local authorities and businesses as the e-Patriot can offer a very cost effective transport solution in a variety of markets.
02/04/2014


---
DAILY/WEEKLY CHART
---
---
Disclaimer and 2 Year Chart
---
GACR 2-year Chart

---
---


Ian Hobday, CEO of Green Automotive adds: "We have been working hard over the past year to achieve our goal to build electric vehicles in America. We are confident that we are at a turning point in the company's history. Our aim is to sell the electric shuttle bus not only in the USA but also into other markets. According to a new market study published in January by Report Linker, the worldwide market for electric buses and taxis will multiply over 8 times in the next decade, approaching $60 billion not long after that. There should be enough opportunities for us to go after."





Blackhawk Manufacturing Inc (Blackhawk Manufacturing) is one of the foremost manufacturers of specialist composite materials with facilities in Bloomington, CA and Tijuana, Mexico. Blackhawk has pioneered innovative manufacturing techniques in open mold (fibreglass) Thermoforming, injected urethane and resin infusion techniques (RI). Their RI technology allows the creation of panels of a higher and more consistent standard, that are lighter, use 60% less resin, with virtually zero emissions when compared with more traditional techniques. The company has been supplying Green Automotive's shuttle bus manufacturing business, Newport Coachworks, since it started operations in 2013. The vertical integration of the Blackhawk business into Green Automotive helps secure the company's supply chain, offers new growth opportunities, brings skilled management to the team and provides Green Automotive with room to expand as the business continues to grow.

GoinGreen Ltd (www.goingreen.co.uk) was founded in 2002 and in the early days, set itself the mission to minimize the effects of climate change by encouraging carbon-neutral motoring. The company pioneered electric vehicles in the UK with the G-Wiz where it has sold 1400 vehicles. In 2012 GoinGreen embarked on a programme to become the first "1 stop shop" for sales of all sustainable transport solutions – from electric bikes and scooters to electric motor bikes; from electric city cars to electric vans and trucks, all complimented by GoinGreen's legendary aftersales support and service.

Newport Coachworks Inc (www.newportcoachworks.com). specializes in building high quality shuttle buses, running on a variety of energy sources from petrol and diesel though to CNG. The company is run by Carter Read, an industry leader in the bus and limo manufacturing business in North America where he has been responsible for building over 10000 buses and limousines in his career.

Liberty Electric Cars Ltd (www.liberty-ecars.com) designs and develops EV technologies for use in its own converted vehicles and for sale to OEM's for incorporation into their production. In addition, it provides a full aftermarket program for electric vehicle users to ensure the longevity of their vehicles, and has partnership arrangements in other European countries. The Liberty team can count on over 200 man years of experience in the automotive industry and specifically 95 plus man years in the EV sector covering some 12,000,000 miles.

Source:
http://www.thegreenautomotivecompany.com/

Ian Holiday on FOX BUSINESS WEEK