---
---
History
2014

1. Victory ECIGs pursues multiple Acquisitions with convertible debt, Uplist to NASDAQ to raise funds to pay off acquisition
2. Uplist fails because brands weren't strong/ecig overpaid for the acquisitions
3. Default on debt simultaneous to out of date products not selling/being expensed as obsolete
4. Toxic debt converts/shorting drives price per share into the floor

2015

1. Old leadership out, new leadership in promising to fix balance sheet
2. 15 for 1 RS, maintain 300 million AS
3. New financing pays off and restructures old debt – no longer toxic
4. Maintained major distribution partnership with Mansour
5. Q1 and Q2 2015 focused on restructuring balance sheet, cutting costs, merging the acquired companies together, and establishing a strategy moving forward
6. Q2 2015 conference call confirms goals for first half of year were accomplished and we have a new strategy moving forward

Opportunity Summary: ECIG is a major turnaround prospect since the addition of new key personnel and the successful implementation of major financial and operational restructing during the first half of 2015. Low market cap, high debt, and large revenue potential creates high risk, high reward opportunity. Recent developments show progress in key strategic areas and give cause for optimism.

Corporate Website
---
People
DAN O'NEILL - CHIEF EXECUTIVE OFFICER: Started April, 2015
Dan O'Neill brings a wealth of global experience as a senior leader in consumer packaged goods to the newly created role at ECIG. Throughout his career he has led transformational growth and delivered superior financial performance in a range of geographies and complex business environments. Prior to joining ECIG, Dan was the President and Chief Executive Officer of Molson's, one of the world's largest beer companies. Before Molson's, Dan was the Executive Vice President of H.J. Heinz, a President at the Campbell Soup Company, and Group Managing Director at S.C. Johnson, with leadership roles in North America, Europe, and Latin America. Dan began his career at Colgate Palmolive, following earning a Master's degree in Business from Queen's University and a Bachelor's of Arts from Carleton University in Canada.
Bloomberg Profile Link
---
PHIL ANDERSON - CHIEF FINANCIAL OFFICER: Started January, 2015
Phil brings more than 20 years of experience in financial markets, with particular depth in balance sheet structuring and cash flow management. Prior to joining ECIG, Phil worked with the Pinnacle Family Office, a Dallas-based family office investment fund which is an investor in ECIG.
At Pinnacle Fund, Phil oversaw investments in both public and private companies. Prior to joining Pinnacle Fund, Mr. Anderson was the director of research at Siar Capital, a family office specializing in micro- and small-cap public and private investments. Prior to his time spent with Siar Capital, Phil performed sell-side research at C.E. Unterberg and Ladenburg Thalmann. Mr. Anderson holds a Bachelor of Science from Ithaca College and a Masters of Business Administration from Hofstra University.
Bloomberg Profile Link
---
Other Q2 2015 Personnel Additions:
GREG SMITH
VP SALES
27 years experience at SC Johnson as Director of Sales for major accounts such as Costco, Safeway, and Dollar General. According to CEO, these are accounts that ECIG is targeting.
Experience also includes Customer Marketing Department working with cross functional groups to develop business plans across entire organization. Managed the following brands: Ziploc, Glade, Windex, Pledge, Scrubbing Bubbles, Drano, Shout, Raid, Off!, and more.
LinkedIn Profile
KEITH LUCAS
DIRECTOR of INFORMATION TECHNOLOGY
Former Perdue Farms Director of IT. Perdue farms employees 10,000 people and has over $5 billion in revenue per year. Tasked with internal efficiencies and supporting online sales. I

T and Operations executive with 20+ years of experience managing IT teams, providing vision, expertise and leadership for various industries, including Real Estate, Finance, Gas & Oil, Manufacturing and other enterprises. Effectively transformed IT and Operations departments, built teams and state-of-the-art facilities and IT environments for large and small organizations.
LinkedIn Profile
JOHN RIDLER
VP ACCOUNTING
Gets credit for financial earning timely filing and cleanup. Tasked with improving cash flow management
JIM DORAN
CONSULTANT FOR FINANCE & ACCOUNTING
Tasked with improving cash flow management and timely/accurate financial and accounting management
UNNAMED CONSULTANT
EX-BOSTON CONSULTING GROUP PROFESSIONAL
Tasked with "leading a review of the US market and bringing an analytical approach to the business, as well as strategic category learning."
---
Products
Approximately $50 million annual revenue from VIP, Vapestick, and FIN brands ** FUNDAMENTALS SHOULD TAKE HOLD AS TURNAROUND GETS NOTICED
Websites:
http://www.vapestick.co.uk
http://www.vipelectroniccigarette.co.uk
http://www.fincigs.com
http://www.finvaping.com/
http://www.ecig.co

First VIP Kiosk in USA opened in January 2016.
VIP Kiosk at the FlatIron Crossing Mall (Photo: Business Wire)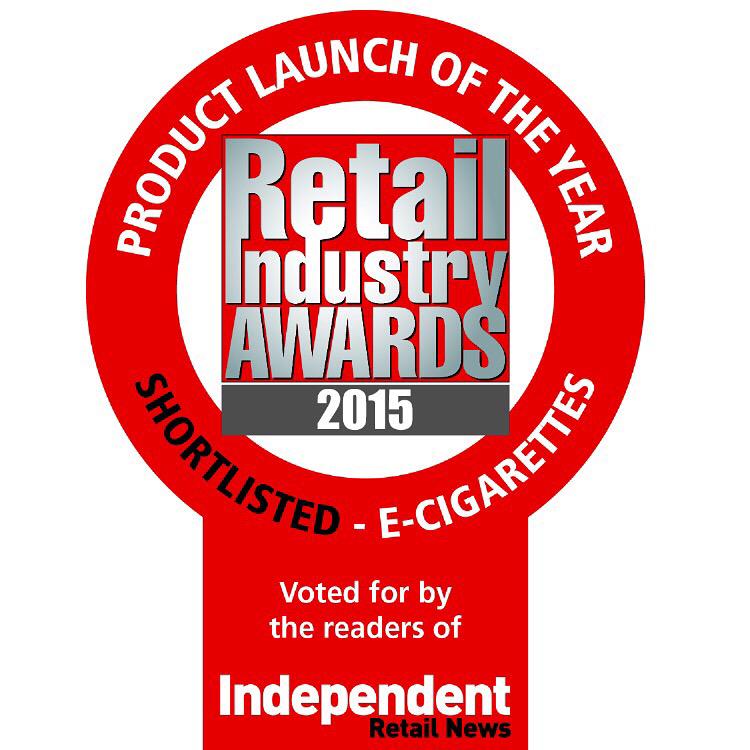 USA Stores which carry ECIG's FIN Brand include:
WALMART WALGREENS
RITE AID CHEVRON
MURPHY'S PILOT FLYING J
CIRCLE-K SEVEN-ELEVEN
SUNOCO SAM'S CLUB
SHELL AM/PM
UK Retailers Include:
HARROD'S TESCO
COSTCO WH SMITH
SHELL LONDIS
BUDGENS BARGAIN BOOZE
Over 100 kiosks throughout the UK and Ireland sell the VIP brand. During Q2 added additional kiosks in Spain and Nigeria.
---
Process (Strategy)
* 6 pillars for the short term strategy moving forward have been determined as of Q2 2015 and are as follows:
1. E
stablish VIP as an international premium brand
2. Utilize FIN and Vapestick as traditional, mainstream retail brands
3. Expand into non-traditional channels
4. Strengthen organization talent pool
5. Be a low-cost provider
6. Improve working capital
New CEO Mission: "To deliver profitable growth to enhance shareholder value"
Differentiating approach: To target sales channels, not specific countries


Key quotes from Q2 2015 conference call:

1. "I have realized several of you are very disappointed I have not spoken sooner or flooded the market with all sorts of press releases. Very simply I was not ready and the company was not ready. I wanted to have visited and spoken personally to all our constituents, whether it be our suppliers, the management teams of each company, our customers and from these conversations and work sessions pull together in overall strategy that would successful guide the company to become the most profitable independent electronic cigarette company in the world, delivering profitable growth to enhance shareholder value." - Dan O'Neill, CEO

2. "In closing, I would like to advise everyone that conference calls and press releases will focus and be directed toward the six key strategic drivers. In some quarters, there will be advances in one area, while in the next quarter the focus may switch to another driver; but the goal will never alter to deliver profitable growth to enhance shareholder value...

I think the key focus from here on in, apart from the (quarterly) calls, will be strategic announcements

. And if you see an announcement, just refer to those six pillars, the drivers and you will see how we are focused in that area." - Dan O'Neill, CEO
---

Share Structure

Outstanding Shares (OS): 75,311,764
(as of May 11, 2016)
Authorized Shares (AS): 300,000,000
AS OF 6/30/2015
Warrants: 285,953,833
Stock Options for Employees: 30,796,317
Fixed price Convertible Debt Shares: 37,682,111
"As of June 30, 2015, the Company has 300,000,000 common shares authorized of which 70,482,486 were issued and outstanding. The Company would need approximately 330,000,000 common shares to accommodate the exercise and conversion of all of the common stock options, warrants, convertible debt, and unvested restricted stock presently outstanding, and would not be able to accommodate all such exercise and conversion requests through the remaining unissued common shares. Accordingly, the Company could be required to settle a portion of its warrants and derivative liabilities in cash which requires that they continue to be classified as liabilities rather than equity instruments."
---

Benefical ownership (as of December 31, 2015)
Number of
Name of Beneficial Owner Position with Company Shares (1) Percentage (2)

Shareholders Owning 5% or Greater:
Man FinCo Limited Shareholder 23,692,257 (3) 30.01 %

Directors and Executive Officers:
Daniel J. O'Neill Chief Executive Officer and Chairman of Board 19,844,526 (4) 20.83 %
James P. Geiskopf Director 542,857 (5) *
Craig Colmar Director 322,857 (6) *
David Karp Director 322,857 (7) *
Philip Anderson Chief Financial Officer, Secretary and Treasurer 2,484,458 (8) 3.20 %

All Directors and Executive Officers as a Group (5 Persons) 23,517,555 23.91 %
---
ECIG Market

The electronic cigarette industry is one of the fastest growing consumer goods categories worldwide. The category is only a few years old, but already exceeds $1 Billion dollars in sales with the largest market for electronic cigarettes being the United States. 99% of all e-cig consumers are cigarette smokers in search of a healthier alternative, or looking to be able to smoke in places where traditional cigarettes are not allowed. This is particularly attractive for the electronic cigarette segment as the tobacco market is $720 Billion in size, which provides a tremendous source of growth for electronic cigarettes. The e-cig segment is still in the very formative stages, both in terms of product and market structure. The category is less than five years old and has been essentially doubling every year since inception. Importantly, less than 10% of all smokers have ever tried an e-cig, so over 90% of the opportunity is still in front of the industry. As a result, leading industry analysts predict that e-cigs will achieve from 15% to over 50% share of the broader tobacco market in the next decade. Given the size of the tobacco Industry, this equates to a size of segment of e-cigs of between $110 Billion and $360 Billion over the next ten years.

Bonnie Herzog, from Wells Fargo Securities and one of the leading industry analysts predicts sales topping $10 billion by 2017. "The long-term growth trajectory of the category will be robust. Use of electronic cigarettes could overtake consumption of traditional cigarettes within 10 years." While difficult to predict, we think it is possible that consumption of e-cigarettes could outpace traditional cigarettes over the next decade, especially given the rapid pace of innovation and consumers' demand for reduced harm products," Herzog said.

Goldman Sachs' Judy Hong describes e-cigarettes as basically all the good stuff about regular cigarettes but none of the bad, and Goldman has listed e-cigarettes as their number one extraordinary technology forcing businesses to adapt or die. "Imagine a product that is possibly >99% less harmful than cigarettes, delivers a similar user experience and offers a better economic bargain—this is the proposition of electronic cigarettes (e-cigs)."
---