C
anB Corp. is a Health & Wellness company dedicated to delivering the highest quality Health and Wellness products. The company offers several lines of branded of CBD products including tinctures, salves, topicals, skin care products. They are sold to consumers via doctors, medical facilities, retailers, online, and direct from the company.
These brands include Canbiola, developed for the medical community, Seven Chakras, a spa line, NuWellness for independent Pharmacies and Pure Leaf Oil, their flagship consumer brand.
A growing line of other consumer products are also being developed, with exclusive partner agreements, to sell topical topicals, beverages and ingestible products under the LifeGuard® Brand. The company is launching a full line of Sunscreens, Lip Balms, Replenish Supplements and Water in the summer of 2020. In addition, a line of nutritional supplements called Superfoods, is being readied for a launch at the same time.
Their R&D and production facility is in Lacey WA. There they create, tests, and with a proprietary processes, produce the company's CBD line of products and private label products to the industry's highest standards.
CanB owns and operates Green Grow Farms, which is licensed to grow and cultivate Hemp in the State of New York.
Through the Duramed Division, the company offers FDA approved medical devices that alleviate joint, bone and muscle pain from injuries and surgery. Sold through doctors and the medical community, they are considered an important part of the solution to solving the opioid crisis.

http://www.canbcorp.com/

https://canbiola.com

https://duramed.us





https://www.otcmarkets.com/stock/CANB/security


Canbiola, Inc. (OTCQB: CANB) Announces the Formation of a New Wholly Owned Subsidiary- DuraMed, Inc










https://duramed.us


https://www.otcmarkets.com/stock/CANB/news/Canbiola-Inc-OTCQB-CANB-Announces-the-Formation-of-a-New-Wholly-Owned-Subsidiary--DuraMed-Inc?id=216443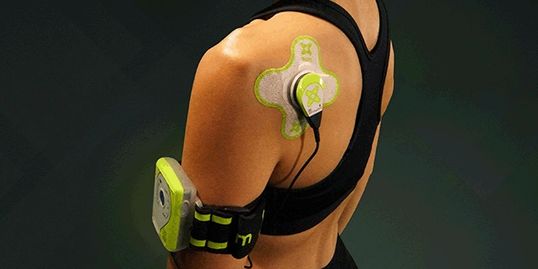 SUSTAINED ACOUSTIC MEDICINE (SAMS)
Duramed provides wearable bioelectronic devices for the delivery of sustained acoustic medicine (SAMs). The proprietary miniaturized ultrasound platform is designed for the treatment of acute and chronic musculoskeletal conditions, and clinically proven to enhance tissue recovery, accelerate the natural healing processes, and relieve pain.
The SAM® family of products are the only FDA-cleared wearable devices for multi-hour continuous low intensity ultrasound therapy. SAM has a CE Mark, Canada Licensed, and is a Class II medical device in Malaysia and Singapore.