OTC COMPANY PROFILE

"The Company remains committed to developing its business plan without the issuance of stock."

Shares Returned to Treasury: December 20, 2016 (184,975 Shares Surrendered by Individual)
Last Share Issuance: November 12, 2015 (15 Million Shares to Individual for Note Conversion)

Authorized 500,000,000 - Issued & Outstanding 391,413,019 - Restricted 132,349,027 - Float 259,063,992

Shares Confirmed by Transfer Agent on February 14, 2019
Pacific Stock Transfer 800-785-7782



4550 NW Newberry Hill Road, Suite 202 ~ Silverdale, WA 98383 ~ 360-536-4500

www.cgrowthcapital.com


Company Overview
The Company provides diverse services and capital resources designed to build value from the mining, minerals, and natural resource industries in the United States. The Company focuses on acquiring or claiming land assets that contain valuable minerals and natural resources, then providing management support and logistical services necessary for the successful execution of ore mining, mineral processing, and oil and gas recovery. The Company will build value through the proving of reserves; providing processing through its joint venture partners, subsidiaries, and future processing plant(s); and the generation of revenues from the Company's diverse projects. The Company, through its wholly-owned subsidiary CGrowth Capital Bond, Ltd, has issued a version 3: 45,000,000 GBP bond offering to fund projects within the Company's umbrella, as well as those strategic to the fund.

The Company owns 47 acres of industrial property in Chewelah, Washington. Additionally, the Company holds the mineral rights to
dolomite, terrazzo, silica, and gravel, which incorporates over 10 physical quarry locations (currently in dispute).

During the 4th Quarter of 2015, CGrowth Capital established CGrowth Capital Bond in the United Kingdom, as a wholly-owned subsidiary for the
purpose of issuing corporate bonds for certain assets held by the Company and two other entities located in Peru. The issuer is insured through
Lloyd's of London underwriters. A portion of the initial bond offering benefits the Company's Wyoming oil and gas leases operated under its wholly-owned
subsidiary Powder River Resources, Inc. (Bond company info is at the bottom of the iBox.)

CORPORATE NEWS

October 24, 2017 - CGrowth Capital Subsidiary Completes Drilling of Well -- Company Provides Update on Corporate Activities
April 17, 2017 - CGrowth Capital Releases 2016 Annual Financials and Business Update
November 16, 2016 - CGrowth Capital Poised to Breakout in Q4
August 15, 2016 - CGrowth Capital Post Record Financial Results for 2nd Quarter 2016
May 24, 2016 - CGrowth Capital Engages Auditor and Prepares for Uplist to Higher Exchange
April 28, 2016 - CGrowth Capital Releases Corporate Update for April 2016
April 15, 2016 - CGrowth Capital Releases Financial Overview on Annual Report
March 23, 2016 - CEOLIVE.TV Announces New Interview with William Wright, CEO of CGrowth Capital, Inc. - Written Recap
In 2015, Powder River Resources' proven and probable oil reserves were estimated at $250,000,000. For in-depth information about Powder River's plans and financing,
visit the
CGrowth Capital Bond
website. Bond-related news releases are linked under the Bond Section below.
Substantial infrastructure, road and well pad improvements were planned and carried out over the summer of 2016 in the Powder River Basin, Natrona County, WY.
A Road Grader, Backhoe and service truck were acquired and utilized to grade and rock roads into the centralized production facility for a number of the wells.
Lease roads to the producing wells, and wells slated for workover and resumption of production, were bladed, rocked in places, culverts and erosion control installed,
and otherwise brought up to standard. The Company believes these improvements will help avoid shut-in events; maintain access for continuous and consistent production;
as well as allow production through most, if not all, of the winter months.

Rocky Point Field, Campbell County, Wyoming

On August 10, 2016, Oil Field Operator
Powder River Resources
submitted
APD 49-005-63574
for the
Tolero 69-1 Well
in the
Rocky Point Field
of
Campbell County, Wyoming.
The APD for the Tolero 69-1 Well was approved September 19, 2016!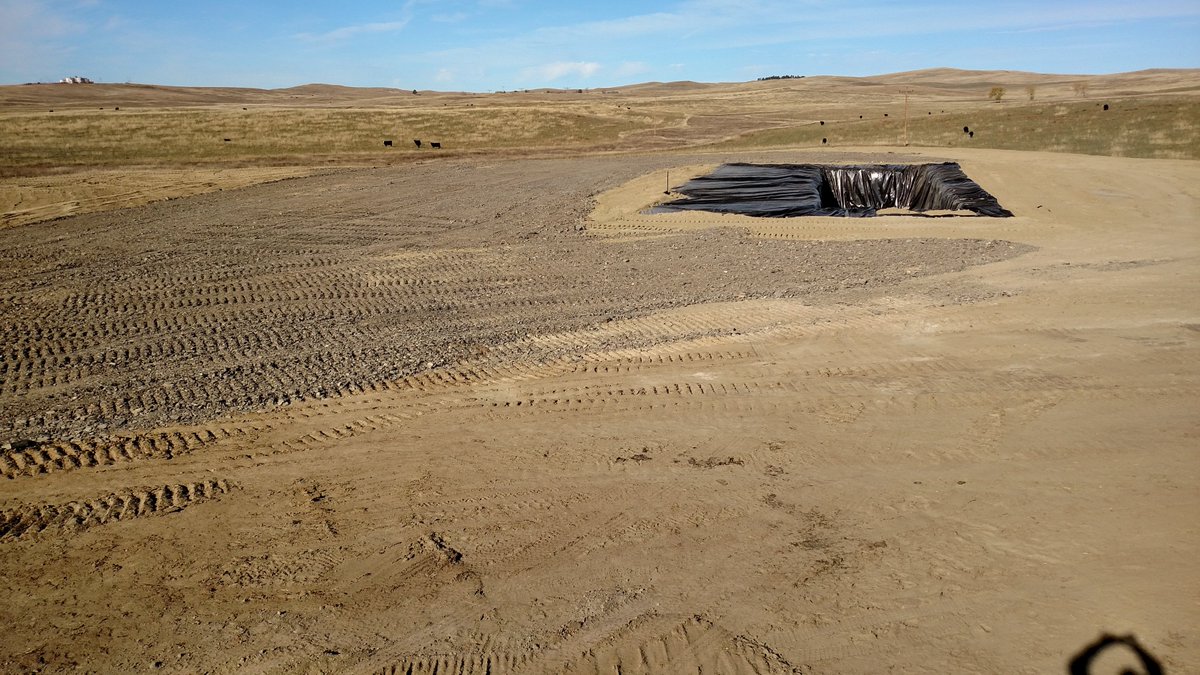 Powder River Basin, West Salt Creek Oil Fields, Natrona County, Wyoming

CGrowth owns the leases on approximately 3,400 net acres of producing oil and gas properties (the "Assets"), located in the
Powder River Basin
, in the
West Salt Creek Field
of
Natrona County, Wyoming
. CGrowth has one hundred percent (100%) operational control over the production in the West Salt Creek Field. CGrowth's combined Net
Revenue Interests average approximately eighty percent (~80%) and they have a one hundred percent (100%) working interest in all leases.
The Wyoming Powder River Basin
assets include associated fixtures, pumps, and tanks to support the ongoing field operations.
POWDER RIVER RESOURCES
(30 Page PDF File)
Leasehold Services for Washington State Tier 3 Cannabis Producers, Processors & Retailers
(Medical Marijuana Endorsement Pending for Planned Tenant Herban Apothecary)

"We believe that positioning the Company to be a part of this opportunity,
both as a legal lessor now, as well as being in position to complete a future roll up upon national legalization,
is a prudent business move to maximize shareholder opportunity."
-- CEO Bill Wright

Tier 3 marijuana producers are qualified to manage between 10,000 square feet to 30,000 square feet of marijuana plant production, as well as additional processing within Washington State
(the largest available license). A property can host up to three Tier 3 cannabis operations per parcel. The 47-acre Chewelah Properties site is comprised of three parcels and 90,000 s.f. of buildings.
Tenant Name
(Linked to their 502 Data)

WA UB

I
Number

License


Number

Business

Lease
Start
Lease
Length
Sq Ft
Leased
Est. Annual
Payments
Option
to Purchase

ZAMUNDA, LLC

TBD

Q1 2016

5 Years

32,400

$100,000*

Yes

WILDFIRE CANNABIS COMPANY, LLC

603432715

416902

Tier 3 Cannabis Producer

- Leasing Indoor/Outdoor Grow Space

Q4 2016

5 Years

TBD

TBD

Yes

WILDFIRE CANNABIS COMPANY, LLC

603432715

416902

Tier 3 Cannabis Processor - Oil Extraction Machines/Kitchen

Q1 2017

TBD

TBD

TBD

Yes

HERBAN APOTHECARY

603598881

422851

Cannabis Retailer with MMJ Endorsement - PENDING

TBD

TBD

TBD

TBD

TBD

* Includes Option to Purchase Fee
New Revenue Stream - Cannabis Oil Extraction Services
The Company procured two coveted Apeks CO2 oil extraction machines for their new revenue stream involving Cannabis Oil Extraction Services.
This highly sought after equipment is being leased to CGRA's tenant Wildfire Cannabis Company.
APEKS SUPERCRITICAL WEBSITE
The 50,000 SF Outdoor Grow area provided 25,000 SF of canopy for Wildfire's first grow involving 1,940 plants (35 different strains).
Shipping containers serve as obscured fencing. A state-of-the-art security surveillance system remotely monitors the site. A 24-hour security staff is on site at all times.
Images from Tenant Wildfire Cannabis Company's First Indoor Grow
The first phases of CGRA's site improvement plan are complete. Indoor grow operations are now in a cyclical process.
Joint Venture Agreement with MRJ Resources, LLC
The Company operates under a Joint Venture Agreement, which consists of the exploration for further development and the rights to an estimated $170.0 Million ore processing agreement
enabling conversion of raw ore materials into marketable commodities, such as gold and silver. This JV demonstrates the Company's strategy of acquiring valuable assets and to monetize the
assets to bring shareholder value.

In addition to the Joint Venture Agreement, the company has negotiated the rights to purchase outright the land, claims and mineral rights (estimated in excess of $1.0 Billion US) from the
underlying asset holder,
MRJ Resources, LLC.
3rd Floor, 82 King Street ~ Manchester M2 4WQ ~ United Kingdom
www.cgrowthcapitalbond.com
UK Company Filings
CGrowth Capital Bond Ltd
(the Company) is a limited liability company incorporated and registered in England and Wales with company number 9789214 whose registered
office is at 20-22 Wenlock Road, London N1 7GU.

The initial bond offering, Issue 1, Series 1, Version 1.0 was fully subscribed, then upgraded to Version 2.0 in July 2016 and closed on November 8, 2016. The second bond offering,
Issue 2, Series 1, Version 1
opened November 9, 2016.

Visit the bond company website to review the most current brochure with substantial background and project details.