JNSH focuses on building solid growth for our investors and shareholders through our expansion of our core principal businesses. We will be securing future contracts and implementing a savvy strategy to recognize companies with impressive growth potential to bring in additional assets through acquisitions which will translate into increased shareholder value.
Ticker Symbol: JNSH



CURRENT SHARE STRUCTURE:

Authorized Shares - 500,000,000
Common Shares Outstanding - 317,239,161 a/o 3/31/2022
Restricted - 22,674,917 a/o 8/7/2020
Float - 294,564,244 a/o 8/7/2020
Preferred - 5,000,000. Not convertible to common, supervoting (100-1) only.

Key Links (click on the icons):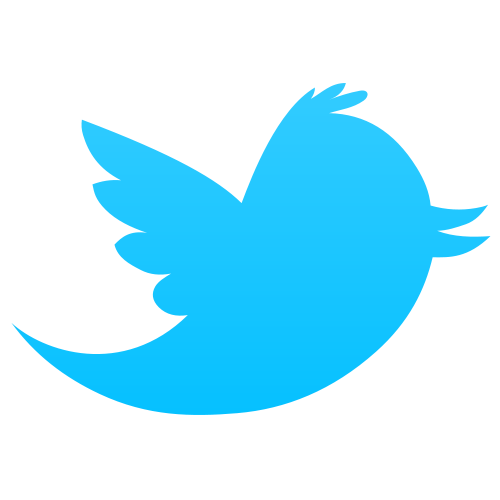 http://www.jnsholdings.com/
http://www.jnspower.com/
http://www.facebook.com/pages/JNS-Holdings-Corporation/180493428649672
Corporate Office Address
JNS Holdings Corp.
830 Seton Court
Wheeling, IL 60090
Phone: (847) 520-2899 and (773) 467-8180
Email: info@jnsholdings.com
Company Officers
President & CEO: Brian Howe


Official Twitter account:
https://twitter.com/JnsHoldings


For a list of some current large clients, click here


Filings:

www.otcmarkets.com/stock/JNSH/filings

SETTLEMENT Confirmed!!!
From CCGI/BLINK S1
On February 2, 2018, the Company and JNS entered into an asset purchase agreement whereby the parties agreed that the Company will: (i) on the date of closing of the Company's public offering ("Closing Date"), issue to JNS shares of common stock with an aggregate value of $600,000 at a price per share equal to price of common stock sold in the public offering; (ii) pay $50,000 in cash to JNS within ten (10) days following the Closing Date; and (iii) pay $100,000 in cash to JNS within six (6) months following the Closing Date (which will be secured by depositing common stock with equal value with an escrow agent), all of which is the ("Purchase Price"). On the Closing Date, in consideration for the Purchase Price, JNS shall sell, transfer and deliver certain car chargers and related assets to the Company. Within three (3) business days following the payment by the Company to JNS of $50,000 cash, JNS shall file a motion to dismiss without prejudice any and all lawsuits related to the Company and 350 Green including, but not limited to the JNS Litigation. Within three (3) business days following the payment by the Company to JNS of $100,000 cash, JNS shall file a motion to convert the said dismissal from "without prejudice" to dismissal "with prejudice". In the event the Company fails to timely pay the $100,000 cash payment, the Company agrees to the immediate entry of a judgement against it in an amount equal to 125% of the unpaid amount. In the event that the public offering is not consummated by March 31, 2018, the asset purchase agreement will terminate.
Transfer Agent
Action Stock Transfer Corp
2469 Fort Union Blvd Suite 214
Salt Lake City, UT 84121
801-274-1088


Legal Counsel
--------------------------------------------------------------------------------
Recent Mergers and Acquisitions
Company Overview
We offer a full range of electrical services to the Chicago area. We specialize in temperature control installations. JNS Power & Control Systems, Inc. was founded in 2001 and has grown to become one of the most respected temperature control companies in the area.

One of our largest completed projects has been the Trump International Hotel and Tower, also known as the Trump Tower www.trumpchicago.com , it is a skyscraper condo-hotel in downtown Chicago, Illinois. The building is a 96-story structure wth 2,600,000 square feet of floor area, which reached a height of 1,362 feet including its spire, construction costs were $847 million dollars. Topping out in 2009 it became the second-tallest building in the United States after Chicago's Willis Tower (formally called the Sears Tower). We completed all of the temperature control installation for the entire building with Johnson Controls and also worked direct with Bovis Lend Lease for additional electrical tenant build-out projects.
JNS Power & Control Systems, Inc is located in Wheeling, Illinois which serves the Chicago area. JNS Power & Control Systems, Inc has been in business since 2001 and specializes in building automation, fire alarm installations and design build electrical services.

Our Mission
We are striving to become the leader in the temperature control industry serving Illinois. Our goal is to create demand for our services through the quality of our work.

We offer a fair trade of honest and dependable service for a reasonable price and will continue to serve our customers with the highest quality of excellence we can provide.
Our foundation is built upon repeat business from our customers. Therefore, we should continue to grow in the manner to which we are accustomed.

Licenses, Affiliations and Memberships

* IBEW Local #134 - Inside Electrical Agreement * IBEW Local #701 - Inside Electrical Agreement * IBEW Local #150 - Inside Electrical Agreement
* IBEW Local #117 - International Speciality Agreement * IBEW Local #364 - International Speciality Agreement * IBEW Local #176 - International Speciality Agreement
* IBEW, AFL-CIO, Washington D.C - International Speciality Agreement * Department of Central Management Services - certified small business under the Illinois Procurement Code, Section 45-45





Current Projects

Electric Car Charging Stations:

This is the First Electric Car Charging Station Video
http://www.youtube.com/watch?v=TaAiEokDnr8&feature=share

Installed Electric Car Charging Stations
Walgreens - Oak Park
Walgreens North Ave - Chicago
Walgreens Peterson - Chicago
Simons Mall - Aurora
Walgreens Canfield - Chicago
Walgreens - Addison
Walgreens - Elk Grove
Parking Garage - Berwyn
Walgreens - Evanston
UIC 760 W Taylor - Chicago
Walgreens 12 N Northwest Hwy - Palatine
UIC 915 S Paulina - Chicago
Walgreens Corporation 108 Wilmont Rd - Deerfield
O'Hare Short Term Parking - Chicago
UIC Taylor St - Chicago
Simon Mall - Bloomingdale
7474 N Rogers Parking - Chicago
City of Berwyn Grove Parking
Illinois Tollway Oasis Lake Forest
Illinois Tollway Oasis Des Plaines
Hawkinson Nissan - Matteson
KC Summer Nissan - Mattoon
30 S Wacker Parking - Chicago
525 W Monroe Parking - Chicago
Woodfield Mall - Schaumburg
Sioux Ave - Chicago
NE IL University - Chicago
Napleton's Northwestern Chrysler - Chicago
Walgreens Halsted - Chicago
Midway Airport - Chicago
Walgreens - Palatine
Simons Mall - Gurnee
Walgreens - Buffalo Grove
Parking Garage Rush St - Chicago
Route 66 Museum - Berwyn
Parking Garage Wells St - Chicago
Walgreens - Northfield
UIC 701 W Maxwell - Chicago
Zipcar 260 E Chestnut - Chicago
Walgreens 2301 W Irving Park rd - Chicago
Midway Airport Short Term Parking - Chicago
MIdway Airport Long Term Parking - Chicago
Midway Cell Lot - Chicago
UIC Maxwell - Chicago
John Hancock 875 N Michigian - Chicago
Illinois Tollway Oasis O'Hare
Illinois Tollway Oasis South Holland
Anderson Nissan - Rockford
McGrath Nissan - Elgin
Liberty Auto Plaza - Libertyville
Residential Level 2 - Buffalo Grove
West Loop Condo - Chicago
Wadsworth - IL
Walgreens - Deerfield
Northbrook Court - Northbrook
Oakbrook Center - Oak Brook
Wind Turbines
Kankakee Community College - Kankakee
Governor State Wind Turbine - University Park
High Rises
1 North Wacker - Chicago
191 North Wacker - Chicago
55 East Erie - Chicago
The Heritage - Chicago
175 West Jackson - Chicago
1 South Dearborn - Chicago
Riverside Plaza - Chicago
1960 Lincoln Park West - Chicago
Trump Tower - Chicago
300 N LaSalle - Chicago
155 North Wacker - Chicago
185 N Wabash - Chicago
1111 N LaSalle Building - Chicago
1110 Lake Shore Drive - Chicago
Chicago Hilton Tower - Chicago
Kenmore Plaza - Chicago
Lake Village East - Chicago
ComEd Substations
Grand Substation - Chicago
Diversey Substation - Chicago
NorthWest Substation - Chicago
14th & State Substation - Chicago
Ohio Substation - Chicago
Madison Substation -Chicago
Zion Energy Center - Zion
Elgin Substation - Elgin
Kingsbury Substation - Chicago
Tower Ford Substation - Chicago
Taylor Street Substation - Chicago
NorthBrook Substation - Skokie
Barrie Park Substation - Oak Park
Dekoven Substation - Chicago
Grenshaw Substation - Chicago
Wabash Substation - Chicago
West Chicago Substation - West Chicago
Church Rd Substation - Elmhurst
Nordic Substation - Bloomingdale
Fisk Substation - Chicago
Romeoville Substation - Romeoville
Harvey Substation - Harvey
Buffalo Grove Substation - Buffalo Grove
Elmwood Substation - Wilmette
Niles Substation - Skokie
Tonne Substation - Elk Grove Village
Mount Prospect Substation - Mount Prospect
Berkeley Substation - Berkeley
Frankfort Substation - Frankfort
Park Forest Substation - Park Forest
Kankakee Substation - Kankakee
West Loop Substation - Chicago
Oak Brook Substation - Oak Brook
Arlington Heights Substation - Arlington Heights
Hoffman Estates Substation - Hoffman Estates
York Center Substation - Oak Brook
Butterfield Substation - Lombard
Evergreen Park Substation - Evergreen Park
Archer Substation - Joliet
Berwyn Substation - Berwyn
West Loop Substation F/A Upgrade - Chicago
Humboldt Substation F/A Upgrade - Chicago
Diversey Substation F/A Upgrade - Chicago
Prospect Heights F/A Upgrade - Prospect Heights
Ontario Substation - Chicago
Dearborn Substation F/A Upgrade - Chicago
Downers Grove Substation - Darien
Briggs St Substation - Joliet
Joliet Central Substation - Joliet
Lansing Substation - Lansing
Woodhill Substation - University Park
Dundee Substation - Dundee
East Lake Substation - Chicago
Dixon Substation - Dixon
West Dekalb - Dekalb
Crosby River Crossing - Chicago
Waukegan Substation - Waukegan
Schaumburg Substation - Schaumburg
Des Plaines Substation - Des Plaines
Rosehill Substation - Chicago
Evanston Substation - Evanston
Ford City Substation - Chicago
Beverly Substation - Chicago
Hayford Substation - Chicago
Busse Substation - Mt Prospect
Higgins Substation - Chicago
Dearborn Substation - Chicago
Sawyer Substation - Chicago
Wildwood Substation - Chicago
Bedford Park Substation - Bedford Park
Skokie Substation - Skokie
Tinly Park Substation - Tinley Park
Burr Ridge Substation - Burr Ridge
Deerfield Substation - Deerfield
Oak Park Substation - Oak Park
Norridge Substation - Norridge
Portage Substation - Portage
Crosby Substation - Chicago
Silver Lake Substation - Silver Lake
Bloom Substation - Chicago Heights
Itasca Substation - Itasca
Wayne Substation - Wayne
Bradley Substation - Bourbonnais
Charles Substation - DeKalb
Lena Substation - Lena
Plano Substation - Plano
Lockport Substation - Lockport
McCook Substation - McCook
Ohio Substation F/A Upgrade - Chicago
Fisk Substation F/A Upgrade - Chicago
Galewood Substation - Chicago
Sears Substation - Chicago
Plymouth Court Substation - Chicago
Busse Substation - Mount Prospect
Harvey Substation F/A Upgrade - Chicago
Schools
Middlefork School - Northfield
Congress Park School - Brookfield
Ogden Avenue School - La Grange
East Early Childhood Center - Franklin Park
North Elementary School - Des Plaines
St. Celestine Parish Grade School - Elmwood Park
Westmoor Elementary - Northbrook
Forest Road School - La Grange
Cossitt Avenue School - La Grange
Evergreen Park High School - Evergreen Park
Henson Chicago Public School - Chicago
Mary Seat of Wisdom - Park Ridge
Cyd Lash Academy - Grayslake
St. Paul of the Cross Learning Center - Park Ridge
Providence St. Mel - Chicago
Morton Freshman Center - Cicero
Lindop School - Broadview
College of DuPage Regional Center - Carol Stream
Bannockburn School - Deerfield
Brookfield High School - Riverside
LaGrange Highlands School - LaGrange
Our Lady of Snow School - Chicago
Embers Elementary School - Park Ridge
Albright Middle School - Villa Park
Hamline Elementary School - Chicago
Athletic Performance Center - Arlington Heights
Hitch School - Chicago
Lincoln School - Calumet City
Lawerence North High School - Indianapolis
Stony Brook School - New York
Barnsdale Rd School - La Grange Park
Colin Powell Elementary - Matteson
Enrico Tonti School - Chicago
Geneva Middle School - Geneva
In-Tech Technology Institute - Alsip
Matteson Grade School - Matteson
City of Chicago College - Chicago
Crete JR High School - Crete
Columbus Manor Elementary School - Oak Lawn
Rhodes Elementary School - River Grove
Jane Adams School - Melrose Park
Stevenson School - Melrose Park
St Andrews Lutheran School - Park Ridge
IBEW-NECA Technical Institute - Alsip
Northridge Prep School - Niles
Judson College - Elgin
Wood Oaks Jr High School - Northbrook
Albright School - Villa Park
Edison School - Skokie
Superior Charter School - Chicago
Lincoln School - Skokie
Elgin Community College - Elgin
J Leigh Elementary School - Norridge
Regina Dominican High School - Wilmette
Myra Bradwell Academy - Chicago
Deerfield High School - Deerfield
Dujardin Elementary School - Bloomingdale
Governor State University - University Park
Uno School - Chicago
Downers Grove HS - Downers Grove
McCord Elementary School - Burbank
Kennedy Elementary School - Burbank
Park JR High School - La Grange Park
Rich Central High School - Olympia Fields
Data Centers
Household Finance Corporation - Vernon Hills
Household Finance Corporation - Northbrook
World Com - Chicago
Equinix CH-3 Data Center - Elk Grove Village
HSBC Glacier Data Center - Volo
Project David Data Center - Rochelle
Hospitals
University of Illinois at Chicago
Condell Hospital - Libertyville
Rush Presbyterian St. Lukes Hospital - Chicago
Lutheran General Hospital - Park Ridge
Illinois Masonic Medical - Chicago
Park Ridge Ambulatory Care - Park Ridge
UIC College of Medicine Research Building - Chicago
NorthWestern Memorial Hospital - Chicago
Jesse Brown VA Hospital - Chicago
VA North Chicago - North Chicago
UIC Gleacher Center - Chicago
Mayfield Clinic - Chicago
Other Projects
Royal Die - Alsip
Hyatt O'Hare Regency - Rosemont
Great Lakes Naval Base - North Chicago
Museum of Science & Industry - Chicago
Game Stop - North Riverside Mall
Round Lake Beach Village Hall
Skokie Fire Stations - Skokie
Field Museun - Chicago
O'Hare Airport Training Center
Dundee Park District - Carpentersville
Old Second Bank - Sycamore
St. Christopher Church - Midlothian
600 West Chicago E-Port - Chicago
SBC Ameritech Garage - Chicago
Aurora University Jenks Hall - Aurora
Stratos - Harwood Heights
Gas Technology Institute - Des Plaines
Northeastern Illinois University Library - Chicago
Comcast - Waukegan
GM Training Center - Hinsdale
DuPage Pedestrain Tunnel - Wheaton
IIT McCormick Tribune Campus Center - Chicago
American Bar Association - Chicago
Precise Technology - Buffalo Grove
Bank One - Chicago
Kemper Insurance - Long Grove
Costco - Mount Prospect
Diesel Radiator - Melrose Park
Chamberlain Group - Elmhurst
Evans Foods - Chicago
Liou Law - Chicago
Pepsi Americas - Munster, IN
Darien Park District - Darien
CHA Trumbull - Chicago
US Steel - Gary, IN
Nestle - Des Plaines
Dollar Tree - Arlington Heights
Wrigley Manufacturing - Yorkville
Cabworks - Elk Grove
St Jude League - Chicago
601 Lake Meadows Condo - Chicago
Anzelha Jewelry - Chicago
Benton Place Parkhomes - Chicago
Union Park - Chicago
Ortho Properties Office Building - Rosemont
Franklin Park Ice Arena - Franklin Park
MB Financial Bank- Chicago
Harcros Chemicals - Thorton
Northeastern Illinois University - Chicago
MC Machinery - Elk Grove Village
NBC Towers - Chicago
Trumpf Technology Center - Hoffman Estates
Novak Construction Office - Chicago
Costco - Mount Prospect
Glenview Park District - Glenview
Kenny Construction Power Group Office Renovation - Chicago
Naperville Professional Center II - Naperville
Sheridan Correctional Center - Sheridan
Metropolitan Library System - Burr Ridge
Midway Airport Parking Garage - Chicago
Eklind Tool - Franklin Park
Willy Wonka Candy (Nestle) - Itasca
Schaumburg Convention Center - Schaumburg
Bridgeview Soccer Stadium - Bridgeview
Inter-Track Partners (Corliss OTB) - Chicago
BP Amoco - Naperville
Inter-Track Partners (Jackson OTB) - Chicago
The Men's Warehouse - Addison
Federal Reserve Bank - Chicago
Inter-Track Partners (Ringside) - Elk Grove
Swiss Hotel - Chicago
Inter-Track Partners (Stretch Run) - Chicago
Regent Business Centers - Chicago
Spring Mill Townhomes - Hoffman Estates
Inter-Track Partners (OTB) - Chicago
Art Institute Foundry - Chicago
Pactiv - Wheeling
Inter-Track Partners (Lucky McGee's) - Niles
Inter-Track Partners (OTB) - Oak Brook
US Signal - Oak Brook
Tricorbraun - Woodridge
Citadel Specialty Pro - Aurora
National Archives - Chicago
Metal Impact - Elk Grove
Park Ridge Country Club - Park Ridge
Portland Cement - Skokie
Isis Jewlery - Chicago
Marriott Mechanical Skid - Naperville
Mechanical Contractors Association - Burr Ridge
FCL Graphics - Harwood Heights
Darien Sportsplex - Darien
Commercial Stainless Service - Elk Grove
SCR Medical Transportation - Chicago
R N Realty - Chicago
Optimum Nutrition - Aurora
Palmer House - Chicago
Emsur USA Printing - Elk Grove Village
200 W Adams - Chicago
Exmoor Country Club - Highland Park
Chicago Transportation Coordination Office - Chicago
Glen Ellyn Police Dept - Glen Ellyn
Khal Chasidim Mikveh - Chicago
55 W Monroe - Chicago
1440 N Dayton - Chicago
Fusion Academy - Chicago
Tailored Brands - Addison



Press Releases (JNSH):


http://ih.advfn.com/p.php?pid=news&symbol=JNSH

CEO issued a shareholder update explaining silence and that MORE NEWS IS COMING
I am sure everyone was aware last February JNS and Blink announced that both parties have entered into a settlement agreement. The settlement had several terms and conditions and I am happy to announce as of February 25, 2019 all terms and conditions listed in the settlement agreement have been met. I understand some may be upset that we followed our legal counsel's advice to remain quiet, but the results tell me it was the correct decision. I would like to thank our shareholders for showing tremendous patience as this case worked its way through the courts. (almost 6 YEARS) Now that all litigation is behind us, we will be able to share once again using our social media accounts and press releases. Thanks again Brian Howe


TERMS OF USE REMINDER: The rules on this board are that you simply comply with the Terms of Use for I-hub. Simply talk about the stock and not attack users and your message will not be deleted regardless of whether it's positive or negative. Remember, everyone here may have some position with the stock and people's motives are not allowed to be discussed. People want to make money trading the stock, flipping the stock, shorting the stock, pumping the stock, bashing the stock, etc. The moderators may have positions in the stock as well. But discussing the people who post and their reasons for doing so are off limits.