EnXnet, Inc. is a company that spent its early years finding and developing new technologies with great potential for making valuable impacts in the multimedia environment. Our unique products offer our clientele new methods to deter theft, improve listening and viewing experiences, and present information in exciting interactive formats. These technologies and related products, while at the leading edge in their respective applications, are affordable and provide needed solutions to multiple problems. Please take a few moments to review our technologies in the Products and Services section of this website and you will see why EnXnet is poised for fantastic growth in the near future.

To find out more visit the company site @ http://www.enxnet.com/
Company Officers
Stephen Hoelscher, CFO
Ryan Corley, President, CFO
Leon P. Davis, Secretary

| | |
| --- | --- |
| Jul 30, 2008 | EnXnet, Inc. Receives MultiMedia Gift Card Mold Back At Manufacturing Plant - Begins Preparation To Deliver Product To Market |
| Jul 29, 2008 | EnXnet, Inc. Receives MultiMedia Gift Card(TM) Mold Back At Manufacturing Plant - Begins Preparation To Deliver Product To Market |
| Jul 21, 2008 | EnXnet, Inc. CEO to Hold Investor Conference Call Wednesday, July 30, 2008 |
| Jul 2, 2008 | EnXnet, Inc. CEO Acquires 68,090 Shares of EXNT |
Our mission is to provide our customers with efficient and economic solutions to meet their needs. These solutions range from our OneDisc™/DVDPlus©, which provides DVD and CD formats on opposite sides of one disc for the convenience of the listener/viewer; to our DSTag™ which provides theft deterrents molded into optical disc products and our RFID Deactivation Device which solves personal privacy issues with RFID tracking and theft deterrent tags; to our EnXmedia® which provides our clients a one-stop source for their electronic media needs; and our ClearVideo® compression which drastically increases the media storage capability of CDs.
Estimated Market Cap

18,468,136 as of Jul 30, 2008

Outstanding Shares

30,780,226 as of Jun 23, 2008

Number of Share Holders of Record

120 as of Jun 27, 2008
ThinDisc™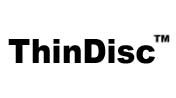 A technology to reduce the planar thickness of an optical disc.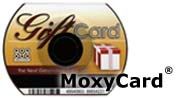 MoxyCard®
With MoxyCard®, merchant's brands have an opportunity to ensure the value of a gift card will go towards the purchase of their product through placement of a rich media advertisement containing special offers, printable coupons, or even full video presentations and web link connections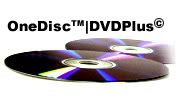 OneDisc™/DVDPlus©
OneDisc™/DVDPlus© is a dual-sided, hybrid optical disc media that uniquely combines two distinct storage formats for distribution on a single disc, a DVD (digital versatile disc) on one side and a CD (compact disc) on the other.
EnXcase™ (Patented)
The EnXcase™ was created specifically for our OneDisc™/DVDPlus© hybrid optical disc to stand out in retail displays and reduce in-store theft.
DSTag™ (Patent Pending)
DSTag™ (disc security tag), an invention which utilizes existing EAS (Electronic Article Surveillance) tags embedded into the hub ring of a CD or DVD during the injection molding phase of the manufacturing process.
EAMTag (Patent Pending)
The EAMTag will allow highly effective EAS tagging of high value products heretofore difficult or impossible to effectively tag such as CD's, DVD's, pharmaceuticals, cosmetics, and many other products where the current AM tag cannot be easily used.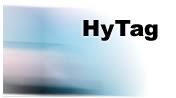 HyTag (Patent Pending)
HyTag is a hybrid Acousto-Magnetic (AM) and Radio Frequency Identification Device (RFID) constructed on a single flex-board. It is designed to be placed on or embedded within consumer products. The RFID portion of the HyTag is designed to have the ability to be remotely tuned to the correct frequency used by any retail location.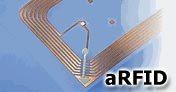 aRFID (patent pending)
The aRFID is an Electronic Radio Frequency Identifcation Device that is activated by radiant means via magnetic pulse or magnetic radiation. This technology allows for the adjustment of the carrier frequency, thus allowing the device to match any frequency and bit rate.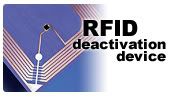 RFID Deactivation Device (Patent Pending)
EnXnet's new technology solves the major problem of personal privacy with RFID tagging of consumer products, which is considered an invasion of personal privacy by many groups including the ACLU.

EnXmedia®
EnXmedia®, a division of EnXnet, Inc., specializes in media replication, fulfillment and distribution. Our feature product, OneDisc™/DVDPlus© can deliver DVD video, DVD audio, CD audio, and interactive CDROM / Internet applications and content, all on one disc. We also offer replication of Audio/Video CDs, Audio/Video DVDs, Super Audio CDs (SACD), VHS tapes, cassettes and vinyl records. EnXmedia also provides glass mastering, graphic design, printing and labeling, assembling and packaging, and product fulfillment services.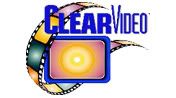 ClearVideo®© (Patented)
ClearVideo®© technology allows compression of digital video using fractal digitization and includes high quality audio compression creating the smallest file possible while virtually duplicating the quality of the original.
EnXnet, Inc.
11333 E. Pine
Suite 75
Tulsa, Oklahoma 74116
United States
Tel: 918-592-0015
Fax: 918-592-0016
Sales: sales@enxnet.com
Support: support@enxnet.com
Investors: investors@enxnet.com